Since 1965, the Killam Trusts have awarded more than 7,500 scholarships and fellowships to graduate students, postdoctoral fellows and faculty at Killam institutions across Canada.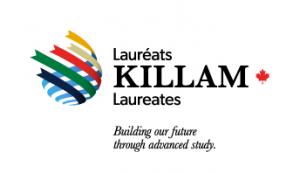 UBC and the Killam Trusts
The Killam Trusts were established in 1965 by Dorothy Johnston Killam and Izaak Walton Killam for the benefit of The University of British Columbia, The Canada Council for the Arts, Dalhousie University, Montreal Neurological Institute of McGill University, University of Alberta and The University of Calgary.
In the realm of higher education in Canada the name Killam is synonymous with financial support for advanced studies. Here at UBC that support is distributed in a number of ways, via doctoral and postdoctoral fellowships, mentoring and teaching awards for faculty, recognition for outstanding emeriti, awards to graduate teaching assistants, faculty salary supplements, start-up funds for new initiatives and faculty research fellowships and prizes.
Since the Killam Trusts were founded, more than 2,000 professors, fellows, students and scholars have received support for their research and scholarship at UBC. This support that has been granted based on the criteria that a Killam scholar is one who has, or is likely to contribute to the advancement of learning or to win distinction in a profession.
Each and every Killam scholar brings individual and unique contributions to the world, creating and disseminating knowledge that has global impact. 
My purpose in establishing the Killam Trusts is to help in the building of Canada's future by encouraging advanced study. Thereby I hope in some measure, to increase the scientific and scholastic attainments of Canadians, to develop and expand the work of Canadian universities, and to promote sympathetic understanding between Canadians and the peoples of other countries.
Izaak Walton Killam Memorial Doctoral Scholarships
These fellowships are open to outstanding students from any institution and country, and are for full-time study and research in any field of study leading to a doctoral degree at UBC. The fellowships carry an annual stipend of up to $30,000 and, subject to satisfactory progress, are renewable for the second year. The fellowships also include a travel allowance of $2,000 for the tenure of the award. Candidates are selected from applicants in the annual Affiliated Fellowships competition. All doctoral applicants are automatically considered for the Killam Doctoral Fellowships, no separate application is required. Students wishing to be considered should contact the respective UBC department to find out the deadline for the Affiliated Fellowships competition (usually in September). Read more
2022/23 winners
Maram Alkawaja Livermore, Medicine
Katherine Baillie, Medicine
Jennifer Baron, Forestry
Omar Bashth, Applied Science
Katrina Bergmann, Science
Jeremie Bonneau, Applied Science
Gregg Eschelmuller, Education
Bryan Fraser, Medicine
Albina Gibadullina, Arts
Haley Hrymak, Law
Alan Knee, Science
Annie Lalande, Science
Alexandra Lukey, Medicine
Naomi Maldonado-Rodriguez, Education
Kerry Marshall, Applied Science
Robin Metcalfe, UBC Okanagan
Avril Metcalfe-Roach, Science
Christopher Meulbroek, Arts
Julia Nakamura, Arts
Elise Ng-Cordell, Arts
Jourdain Piette, Applied Science
Calla Raymond, Science
Caralyn Reisle, Science
Mark Shakespear, Arts
Jeanette Steinmann, Education
Megan Thomas, Pharmaceutical Sciences
Donald N. Byers Memorial Prize
In 2002, UBC created an endowed prize in memory of former Killam Trustee, Donald N. Byers. The prize is awarded to the highest-ranking Killam Doctoral Fellow in the annual Affiliated Fellowships competition. The award is made on the recommendation of the Faculty of Graduate Studies in consultation with the Affiliated Fellowships adjudication committee.
2020 Recipient 
Anne-Cécile Delaisse, Faculty of Medicine 
Killam Graduate Teaching Assistant Awards
In recognition of the valuable role that teaching assistants play in our undergraduate programs, the university annually awards teaching prizes to UBC Teaching Assistants. The prize includes a certificate and $1,000. Successful candidates will have met criteria that result in a high level of respect from undergraduate students and academic or course supervisors.
The awards, given annually since 1996, send the important message to students (both undergraduate and graduate) that UBC values teaching and seeks to recognize teaching excellence at our university. Read More
2021/22 winners
Jonathan Agyeman, Statistics, Faculty of Science
Loay Al-Salehi, Mechanical Engineering, Faculty of Applied Science
Araliya Arnott, Botany, Faculty of Science
Jennifer Baron, Forest and Conservation Sciences, Faculty of Forestry
Lennie Cheung, Faculty of Land and Food Systems
Madhurima Datta, Faculty of Dentistry
Ismália De Sousa, Nursing, Faculty of Applied Science
Jonathan Ferreira, Language and Literacy Education, Faculty of Education
Jan Hammer, Electrical and Computer Engineering, Faculty of Applied Science
Damien Huet, Mathematics, Faculty of Science
Todd Kamensek, Ophthalmology and Visual Sciences, Faculty of Medicine
Leah Kuzmuk, Psychology, Faculty of Arts
Torin McLachlan, English Language and Literatures, Faculty of Arts
Julie McNutt, Chemistry, Faculty of Science
Tiera Naber, Earth, Ocean and Atmospheric Sciences, Faculty of Science
Arwa Nemir, Faculty of Pharmaceutical Sciences
Kelsea Perry, Sociology, Faculty of Arts
Hossein Piri, Operations and Logistics, Sauder School of Business
Lisa Trainor, Kinesiology, Faculty of Education
Izaak Walton Killam Memorial Postdoctoral Research Fellowships
These fellowships are offered to candidates who have shown outstanding ability in any field of academic research and who wish to pursue postdoctoral research at the University of British Columbia. Applicants must have obtained a PhD degree from a university other than UBC within 24 months of the anticipated fellowship start date and may be citizens of any country. The fellowships are awarded for two years, subject to review at the end of the first year, and include a stipend of $50,000 per annum and a travel and research allowance. Candidates must be supported by both a UBC department and a UBC tenure-track faculty member for the entire proposed 24 months of the fellowship. Prospective applicants should contact their proposed UBC department first. Read more
2022/23 winners
Sofia Graham, Biomedical Engineering
Travis Gibbons, Health and Exercise Science
Ehsan Hamzehpoor, Chemistry
Kevin Lee, Political Science
Gabriel Zieff, Kinesiology
Lucy Gill, Anthropology
Wayne Wapeemukwa, Philosophy
Killam Postdoctoral Fellow Research Prize
The Killam Postdoctoral Fellow Research Prizes are awarded annually for excellence in research. Established in 2011, the Killam PDF Prize is in memory of Izaak Walton Killam and his wife, Dorothy Johnston Killam, who together created the Killam trusts. Two prizes in the amount of $5,000 each are awarded to fulltime Postdoctoral Fellows at UBC in recognition of outstanding research and scholarly contributions while at UBC.
2022 winners
Killam Awards for Excellence in Mentoring
These awards recognize one senior and one mid-career faculty members' outstanding ability to create effective working relationships and constructive interactions that offer appropriate guidance, feedback, and support, and involve encouragement, openness, trust, and mutual respect. The awards will be awarded based on the quality and extent of mentoring of graduate students. Preference will be given to faculty members who have displayed sustained mentorship activity over many years involving many students. The recipients are announced at a Fall convocation.
Killam Teaching Prize for Graduate Instruction
The winner is announced each spring and honoured by the Provost and VP Academic at Spring Congregation in May.  List of winners
UBC Killam Faculty Research Fellowships
These fellowships are open to all full-time tenure-stream faculty members, who wish to devote full time to research and study in their field during a recognized study leave. The award is based on special distinction of intellect with due regard for sound character and personal qualities. Preference is given to relatively junior applicants who are 14 years or less past the receipt of a doctoral degree. The fellowship provides a maximum salary award of $15,000 for a 12-month period ($7,500 for 6 months), and a travel and research supplement of up to $3,000 for a 12-month period ($1,500 for 6 months). Up to ten fellowships are awarded annually.  List of winners
Guidelines and application form for the UBC Killam Faculty Research Fellowships are available from the Office of the Vice-President, Research and Innovation.
UBC Killam Research Prizes
Each year, up to ten Killam Faculty Research Prizes, in the amount of $5,000 each, are awarded to full-time tenure-stream faculty members in recognition of outstanding research and scholarly contributions in all fields of research (i.e. five for the types of scholarly activity associate with NSERC and CIHR and five for the types associated with SSHRC and the Canada Council). At least three prizes in each of the groups are allocated to senior faculty (those who have held their final degree for more than 12 years as of the closing date for nominations), but typically at least one prize is also awarded to junior faculty (those who have fewer than 12 years).  List of winners
Guidelines and application form for the UBC Killam Research Prizes are available from the Office of the Vice-President, Research and Innovation.
UBC Killam Teaching Prizes