The Graduate Student Ambassadors at UBC are a select group of students from a diverse range of graduate programs, backgrounds, experiences, and career interests. They are approachable, respectful and friendly.
Ambassadors share their personal experience with prospective and admitted students through regularly scheduled online chat sessions and in-person events.
They will answer questions about life in Vancouver and studying at UBC and share tips with  newly admitted graduate students as they prepare for and transition to life as a UBC graduate student.
Ambassadors will not be able to provide guidance on specific questions regarding application and admissions policies and procedures, or any questions that involve specific personal information. Please review our website for details on the application and admissions process.
Newly admitted students should consult our checklist.
For more resources on life as a graduate student at UBC and in Vancouver, please visit our Campus & Community section.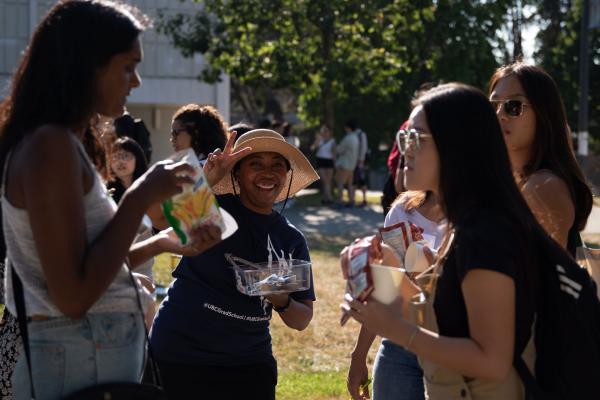 Become an Ambassador
Are you enthusiastic about UBC, the experiences you've had, and the wonderful connections you've made? Are you interested in sharing your experiences as a graduate student, helping prospective students make the right decision, and welcoming newly admitted students on their #UBCGradJourney? Join our amazing team of graduate student ambassadors and build your leadership and communication skills.