The Nest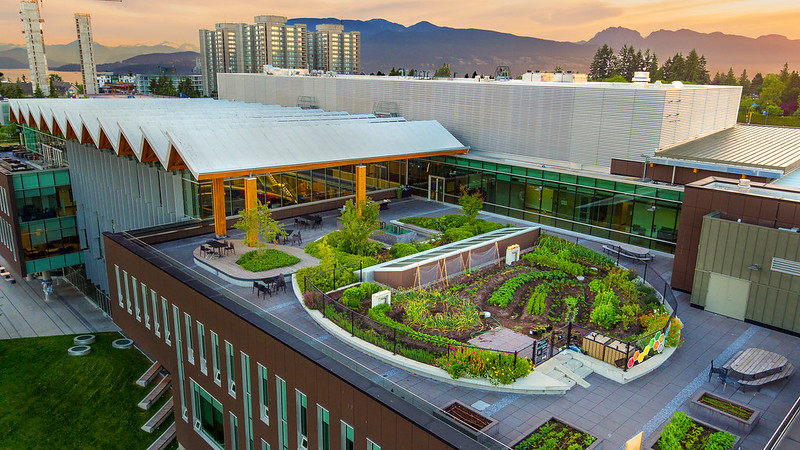 The Nest is one of the standout buildings at UBC's Vancouver campus. It is the main student hub and houses numerous places to eat, meet and study. It's also home to some great recreation facilities such as a 3-storey high climbing wall, a rooftop garden and a student run art gallery. The Nest also has dedicated space for graduate students!
The Nest is the finished product of a seven-year process to build a bigger, better, and more environmentally friendly space to meet the needs of UBC students. The old student union building, constructed in 1968, was bursting at the seams with the growing campus community, so UBC student society members got together to solve the problem, and in 2008 a referendum passed to build a new student union building.
On June 1, 2015, The Nest opened its doors. The building represents the determination and focus of UBC students, and the leadership skills of the student executives, who pioneered the project from start to finish. It's a student-centered hub of activity, providing a welcoming space for all students to eat, shop, study, and socialize while leading the way in sustainability practices and goals. Read more at The Nest's webpage.