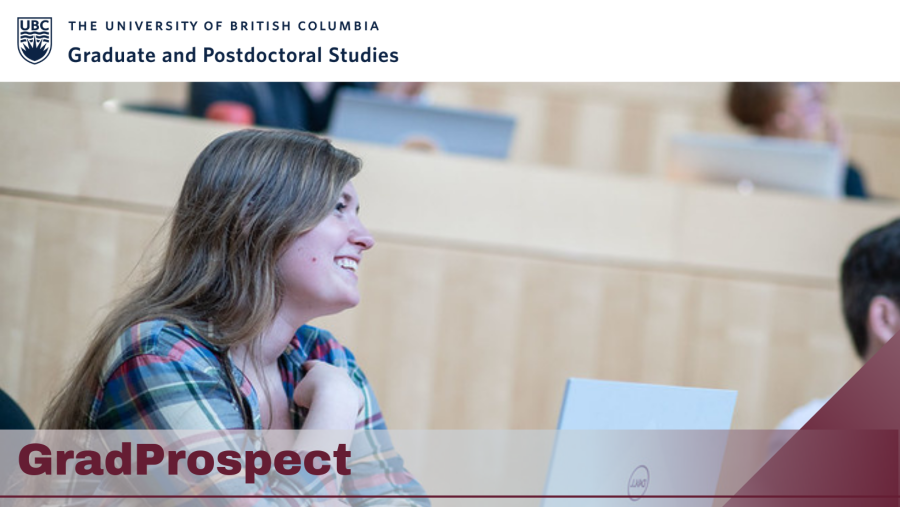 Welcome to the June issue of GradProspect, the newsletter for prospective students on UBC's graduate programs. This month we encourage you to explore our more than 300 graduate programs. If you're thinking about studying at the graduate level in 2024, now is the time to prepare.
We also hear from our Ambassadors about the differences between undergraduate and graduate study, as well as learning about Indigenous History Month in Canada. Plus we congratulate our 2023 graduates and much more! 
Explore our graduate programs and follow your passion
We understand that deciding on a graduate school and program of study is a big decision. It's important to take the time to research and understand which path is right for you. Our website is packed with useful information on our programs and faculties. A great place to start is to explore our overview of 12 Faculties and more than 300 programs. You can search through all of our graduate degree programs by Faculty, degree level, mode of delivery and program type on our graduate degree programs page. Search our programs. 
Ask an ambassador — Moving up to the graduate level
If you are thinking about applying to graduate school, you're very likely thinking about how it might differ from your undergraduate experience. We caught up with some of our Graduate Student Ambassadors to hear about some of the differences they've observed.
Learn more about stepping up to the graduate level on our Life as a Grad Student page. 
Indigenous History Month in Canada 

The raising of the Reconciliation Pole at UBC Vancouver. Carved by 7idansuu (Edenshaw), James Hart, Haida Hereditary Chief and Master Carver. Photo credit: Paul H. Joseph / UBC Brand & Marketing
June commemorates Indigenous History Month in Canada. The month encourages people to learn about, appreciate and acknowledge the rich history, heritage, resilience, contributions and diversity of First Nations, Inuit and Métis Peoples across the country.
The lands where UBC Vancouver is located have been, for generations, the site of teaching and learning for Indigenous Peoples. UBC's Vancouver campus is located on the traditional, ancestral, unceded land of the Musqueam people. 
See what's happening across UBC this month for Indigenous History Month.
If you are an Indigenous student thinking about applying to graduate school at UBC, be sure to take a look at our application advice, housing and funding information as well as stories from current Indigenous graduate students at UBC. Indigenous students page. 
Upcoming applicant advice sessions
Connect with us online at one of our upcoming sessions taking place on Instagram, LinkedIn and Zoom. 
Applying to grad school at UBC
June 23 at 10 AM (LinkedIn and Zoom)
In this session, we'll break down the graduate school application at UBC. Explain the process, key application elements and provide some tips on strengthening your application. Plus we'll answer your questions.  
AMA — Writing a grad school statement of interest
June 30 at 10 AM (Instagram)
The statement of interest (SOI) is an essential part of a graduate school application. In this AMA, we take a closer look at the statement and provide advice on how to make yours as strong as possible.
Congratulations to the graduating class of 2023
In late May and early June, nearly 2,000 graduate students received their diplomas during the spring graduation ceremonies. In all, more than 270 Master's and 1,730 PhD students crossed the stage at convocation.
We wish all of our graduands the very best in their future endeavours!
Read more about the Spring 2023 graduation and be inspired by reading some of the doctoral citations of our graduates. 
Pride at UBC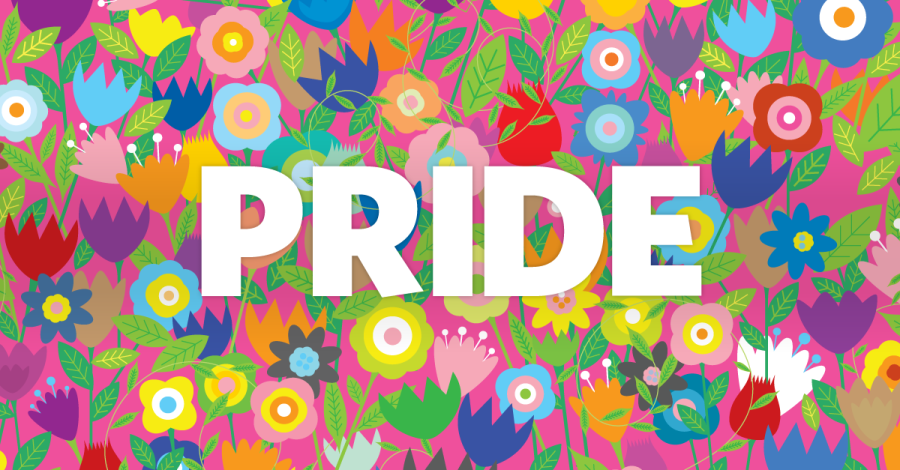 At UBC, we're proud of our diverse 2SLGBTQIA+ students, faculty and staff. Explore the many pride events happening across UBC, as well as learn about initiatives and student groups on our campuses. Pride at UBC.
Faculty advice
Graduate school is a big commitment and a big decision to make. In this video, Dr. Stefan Taubert details some key considerations one should make if thinking about grad school.
Latest graduate community news
This month we hear about UBC research showing how e-bikes help reduce greenhouse gases and congestion. We learn how a team including UBC researchers has designed a new compound that prevents blood clots. Plus we meet UBC postdoc Dr. Paul Sharp and hear about how his research is unlocking the potential of peer support to improve men's mental health. Read more. 
Research projects, programs, and supervisors recruiting students 
Visit our research projects page to review open research projects and faculty recruiting students. Below is a selection of projects and programs actively recruiting. 
Master and Graduate Certificate in Global Surgical Care
MSc Position in Knowledge Translation
Applications open for UBC Master and Graduate Certificate in Global Surgical Care
PhD Position in Cardiovascular Metabolism and Diabetes
Graduate Student: Single-Particle Imaging of Lipid Nanoparticles
Graduate Student: Single-Molecule Biophysics
Graduate Student: Oligotherapeutics Imaging
Graduate Student: Single-Particle Imaging of Lipid Nanoparticles