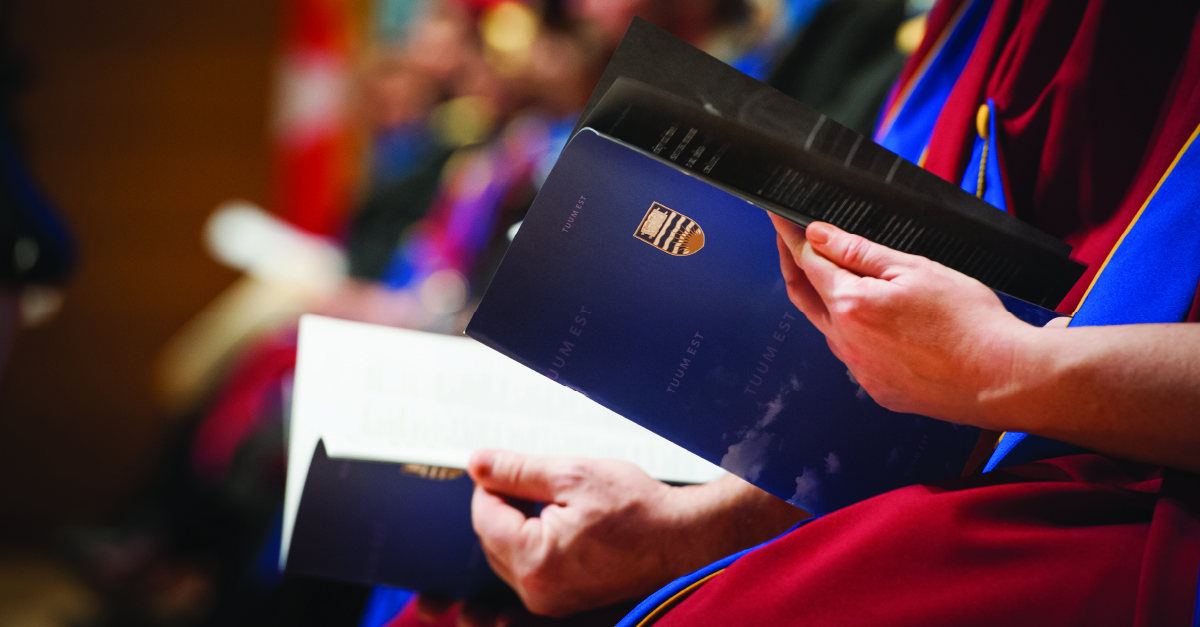 From May 24 to 26, and May 29 to June 1, nearly 2,000 graduate students will be receiving their diplomas during the spring graduation ceremonies. In all, more than 270 Master's and 1,730 PhD students will be crossing the stage at convocation.
The Graduate and Postdoctoral Studies (G+PS) Office wishes all of our graduands the very best in their future endeavours, and hope that they continue to share their successes with us as they launch their career!
To view all recent doctoral citations, view our citations archive.
For words of wisdom from UBC alumni, visit our alumni profiles.
The ceremonies, held May 25-27, 30-31 and June 1-2 on the Vancouver campus, are in person, but live-streamed for remote viewing. Visit graduation.ubc.ca for a full schedule of all graduation ceremonies, and information on additional campus events. All graduate ceremonies can also be viewed online.
In addition, the First Nations House of Learning is holding a celebration for Indigenous graduate students at Sty-Wet-Tan Great Hall on June 3. This annual event allows Indigenous students to celebrate with their families whether in-person or online. For more information visit their website.
doctoral citations
View the latest doctoral citations on our website, such as Dr. Phillip Kimani Karangu (PhD, Curriculum Studies), who investigated non-refugee teachers' teaching experiences in long-term refugee camps in his native Kenya. His analysis demonstrates that there is little known about these non-refugee teachers. This research brings forward the voices of underrepresented teachers as it mattered to them through an Afrocentric lens.