Beaty Biodiversity Museum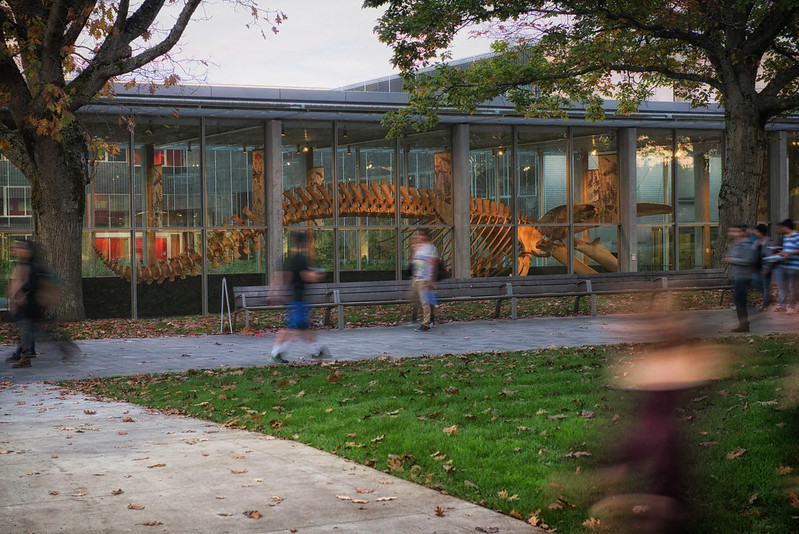 The Beaty Biodiversity Museum is one of many highlights at UBC's Vancouver campus. It's show piece is a 25-metre skeleton of a female blue whale, Canada's largest blue whale skeleton. It's displayed in the museum's atrium for all to see. If you are walking down Main Mall, UBC's main thoroughfare, it's hard not to stop and stare.
Beaty is Vancouver's natural history museum and since opening in 2010 has welcomed over 35,000 visitors per year. The museum is also part of UBC's Biodiversity Research Centre which brings together more than 50 internationally renowned scientists, all dedicated to the study of biodiversity. Here interdisciplinary working groups study the biological forces that produce and sustain biodiversity, as well as the forces that lead to extinction and the local and global consequences of its loss.
A great way to see the amazing work taking place is through the Researchers Revealed website.