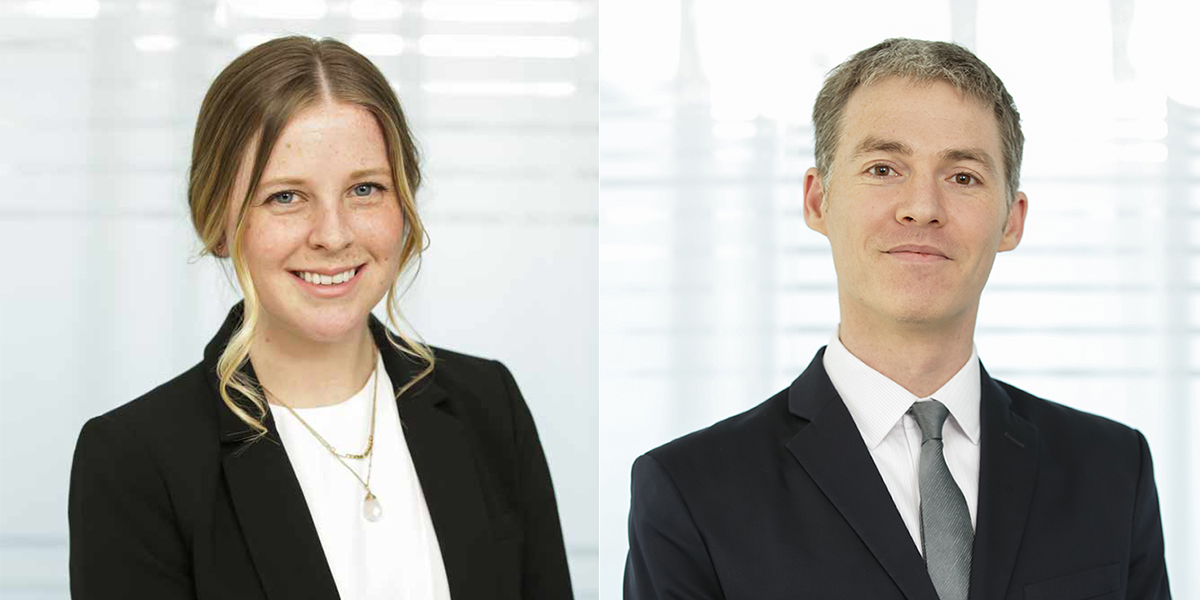 Two UBC doctoral students, Stephanie Lake (Faculty of Medicine) and Brett Schrewe (Faculty of Education), have received the prestigious 2017 Pierre Elliott Trudeau Doctoral Scholarship. They are the 22nd and 23rd recipients of this scholarship from UBC since its inception, and Brett is the first from educational studies.
While they come from different faculties, both scholarship recipients conduct research relating to the health and well-being of Canadians. Stephanie's research is investigating how the medical use and legalization of cannabis might help the ongoing opioid overdose crisis affecting British Columbia and the rest of Canada. Brett, already a practicing pediatrician, is drawing upon the history and design of medical education to re-imagine physician training with the goal of realizing the Canada Health Act's inherent promise of health equity.
With a love for social epidemiology, Stephanie Lake is pursuing her doctoral degree to focus on the implications the impending legalization of cannabis in Canada may have on the growing opioid crisis. Her research explores the links between the access to and use of cannabis, the use of opioids, health service utilization, and drug-related morbidity among drug users in Vancouver's Downtown Eastside.
Stephanie's supervisor, Dr. Jane Buxton, says that "Stephanie is an outstanding student who combines her exceptional academic ability with a commitment for mentoring and advocacy. She is an independent young scientist who will influence future drug policy."
Through a humanities lens, Brett Schrewe searches for synergy between his clinical experience and the social determinants of health. As a practicing pediatrician, Brett's research considers the physician as medical citizen, with the goal of re-positioning medical expertise to ensure the equitable delivery of health care, regardless of the patient's circumstances.
Brett's supervisor, Dr. Claudia Ruitenberg, says that "Brett is a true interdisciplinary scholar who constantly challenges his work as a pediatrician with insights from the humanities and social sciences. Brett's research on medical citizenship is rooted in his own struggle to make a meaningful contribution to children's health in communities where housing, food security and other basics many Canadians take for granted may be inadequate."
About the Pierre Elliott Trudeau Doctoral Scholarship
Each year, up to 15 Trudeau Scholarships are awarded by the Pierre Elliott Trudeau Foundation to support doctoral students pursuing research in one or more of the four themes: Human Rights and Dignity, Responsible Citizenship, Canada in the World and People, and their Natural Environment. Trudeau Scholars are highly gifted individuals who are actively engaged in their fields and expected to become leading national and international figures.
Information on the application and adjudication processes can be found in the Award Opportunities section of our website.
Photo credit: Sylvain Légaré/PETF