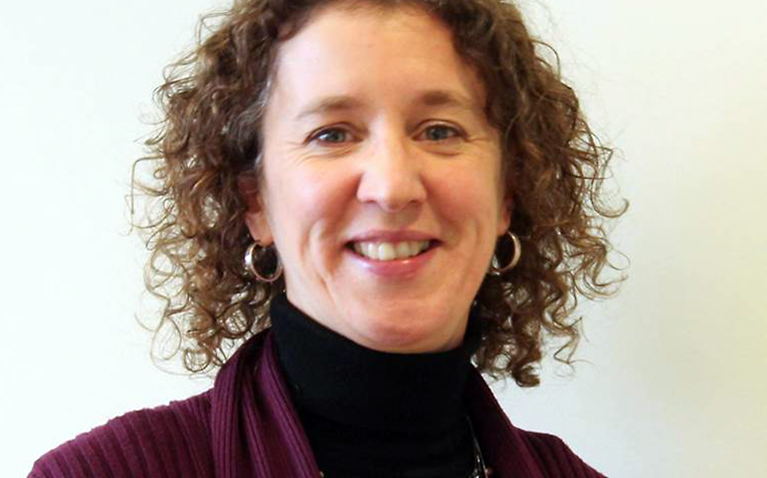 Congratulations to Jacquelyn (Jacqui) Brinkman on receiving the 2016 UBC President's Staff Award for Enhancing the UBC Experience.
 This award honours a staff member who goes above and beyond to provide a high level of customer service, creates innovative programs, and serves as a role model through positive interactions. Jacqui has more than earned this honour in her work as manager of the Graduate Pathways to Success (GPS) program, which offers personal and professional development programs to UBC graduate students. Jacqui also organizes the annual 3-Minute-Thesis contest as well as UBC's graduate orientation events in September and January, which welcome 900 new students to UBC each year.
Because they know her from her successful events, Jacqui is often the first person in the grad studies office that graduate students reach out to with questions or problems, and Jacqui consistently goes above and beyond to offer help, advice, and connections to her network.
In addition to organizing 70 GPS workshops per year as well as numerous other events, Jacqui actively networks with other units across campus to increase opportunities for graduate student programing, and acts as a mentor to other UBC staff who work with grad students. She also works with colleagues in universities across Canada and internationally to learn about, develop, and share best practices for graduate student professional development.
Marlene Delanghe, career advisor with the Centre for Student Involvement and Careers, says that, "Jacqui Brinkman has an unwavering commitment to the career success of graduate students. She works tirelessly to provide innovative programming that will build career awareness and strengthen graduate students' ability to land successfully post-graduation. In addition, her 'roll up your sleeves' approach with astute attention to detail produces flawless events. UBC and graduate students are extremely fortunate to have this stellar professional on the team."
This past spring, Jacqui also received the 2016 Visionary Award from the Association for Graduate Enrollment Management (NAGAP).  
Congratulations, Jacqui, on this well-earned honour!