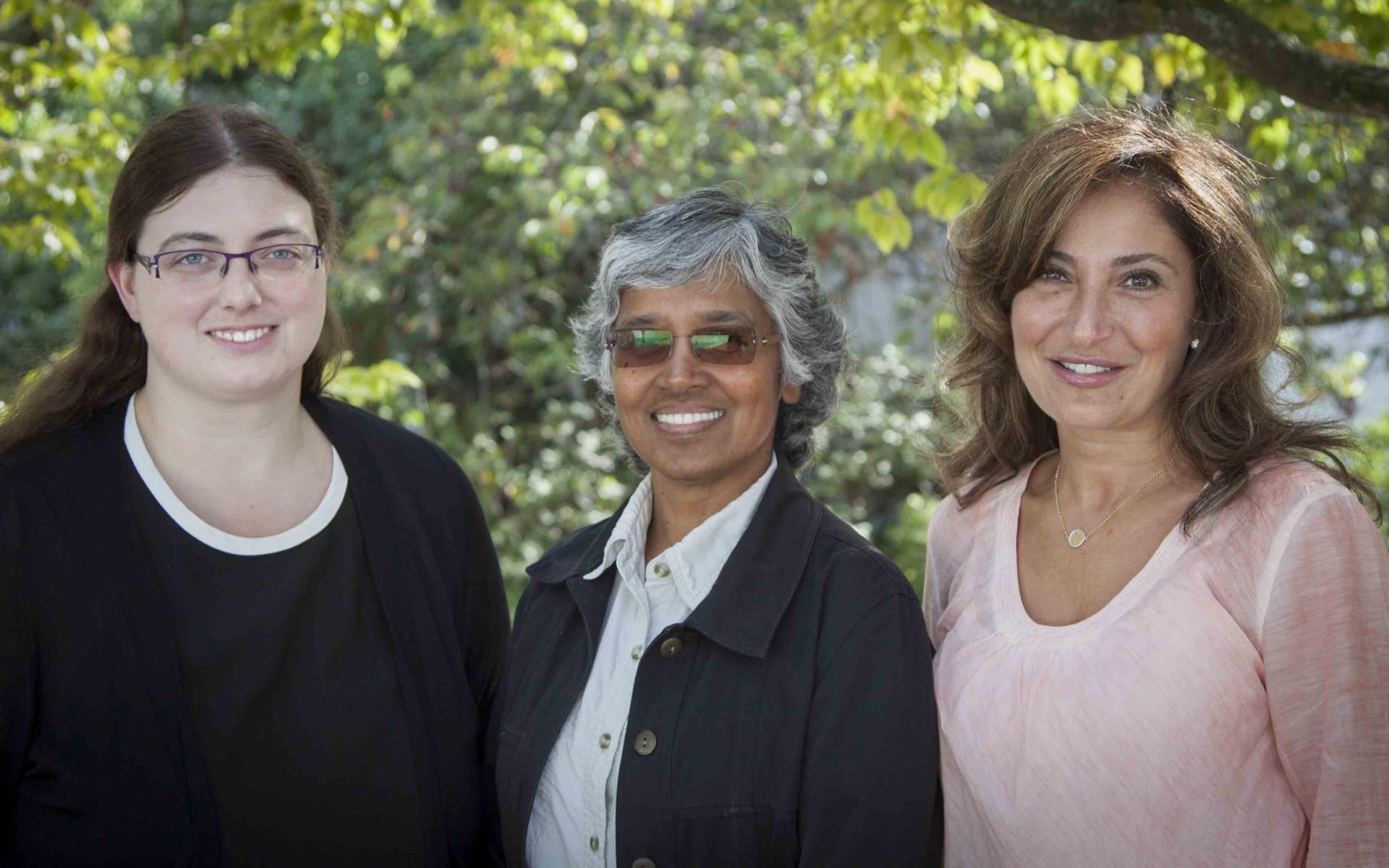 L to R: the PDFO team, Sarah Henderson, Dr. Rachel Fernandez and Hourik Khanlian.
You may have heard that UBC has been recognized as one of Canada's Top Employers for Young People in 2016, but you may not know that the work of the PDFO unit within Graduate and Postdoctoral Studies has been cited as a key reason!
As valued members of the UBC community, Postdoctoral Fellows (PDFs) make an indispensable contribution to the research environment of the University and to their chosen field. The Postdoctoral Fellows Office (PDFO) provides general advice to prospective, incoming and current PDFs and their supervisors, delivers orientation sessions and professional development events and assists postdocs in planning their careers.   The PDFO team of Hourik Khanlian (Manager Postdoctoral Affairs), Sarah Henderson (Assistant) and Rachel Fernandez (Associate Dean, Postdoctoral Fellows Office and Student Professional Development) works closely with UBC Faculty Relations and the Postdoctoral Fellows Association and is dedicated to enhancing the development and experience of PDFs at UBC.
We at G+PS are thrilled that the PDFO's efforts have earned them this special mention as critical members of the larger UBC community. The University of British Columbia was the only institiution to make it on this year's list!
To learn more, explore http://postdocs.ubc.ca or send us an email at postdoctoral.fellows@ubc.ca
Learn more about UBCs fourth year of receiving this award on UBC's Human Resources website.
Thursday, 28 January 2016