Geography Professor Simon Donner has been awarded a $1.65 million NSERC Collaborative Research and Training Experience (CREATE) grant to train the next generation of ocean leaders in climate research and communication.
Dr. Simon Donner knows that the world cannot afford to limit climate research to the ivory tower. With natural disasters increasingly affecting and displacing entire communities, scientists need to know how to navigate the delicate waters of climate communication with the public, government, and industry.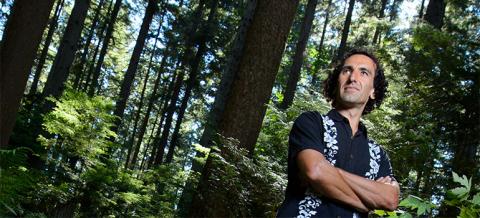 With the help of an NSERC CREATE grant, Donner will train the next generation of climate leaders on how to do just that. Having been awarded $1.65 million in the 2016 competition, he will work with collaborators from across campus and non-profit and industrial sectors to provide the Training Our Future Ocean Leaders program. The cross-disciplinary team will equip trainees with the skills to examine how marine life and processes are connected to human behaviour and societal processes, preparing them to shape government and industry policy.
Ocean Leaders will join several other NSERC CREATE programs at UBC. Since 2011, UBC has received almost $20 million for its training initiatives – more than any other university nationwide. These programs prepare graduate students and postdoctoral trainees in natural sciences and engineering to be academic and industry leaders.
Thursday, 12 May 2016