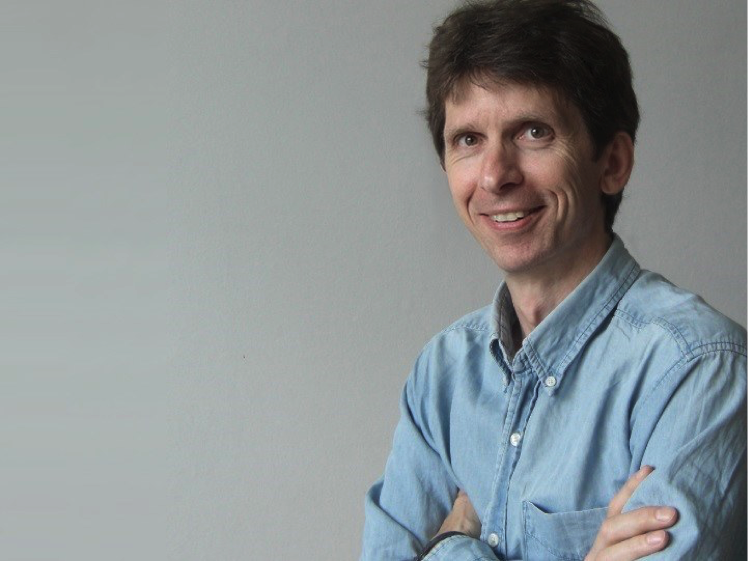 With a UBC BA (hons) and an MA in philosophy in his backpack, James Giles followed his keen interest in Eastern philosophy and culture and set off trekking for a year through India, Nepal, and Sri Lanka. Then it was a love of the work of David Hume, famous philosopher and figure of the 18th century enlightenment, which again drew him to the other side of the planet, this time to doctoral studies in philosophy at the University of Edinburgh.
    Upon completing his PhD, he returned to his travels and began to craft what is a truly remarkable career in terms of breadth of his research, teaching and publishing. This time his career trajectory took him travelling for a year through China, Japan, Southeast Asia, and the Pacific, where he visited many Buddhist, Taoist, and Shinto centres. Returning to Europe he taught at Aalborg University in Denmark, where he became fluent in the language of Kierkegaard, another inspiring philosopher. He then returned to the UK, this time to the University of Cambridge, where he taught philosophy and social anthropology. Teaching continued to facilitate James' world travels, to a position in Hawaii at the College of Kansai University, Japan. Here he taught Japanese students in a wide variety of subjects, while himself studying Japanese. Then to Denmark, the University of Copenhagen before, once again, returning to the Pacific  to take up another appointment, this time at the University of Guam. And hence to Australia where he spent some years lecturing at La Trobe University and travelling before returning to Europe and his current post as a professor of psychology at Roskilde University, while also holding a part-time lectureship at the University of Cambridge.
    Since leaving UBC, James has also been deeply engaged in his research. He has authored five books (with two more on the way), edited three, and published numerous articles. James' research is as wide-ranging as his travel and teaching interests exploring a diverse range of topics, including metaphysics, the nature of perception, personal identity, the self, Buddhist and Taoist thought, ancient Greek philosophy, human relationships, the psychology of love and sexuality, and evolutionary theory.
    James' writings in all these diverse fields are widely cited and discussed, with Dr. Ruth Westheimer herself presenting his vulnerability and care theory of love as one of the three most significant theories (He was also invited to London to present his research to a global audience through a TED talk). The impact and broad appeal of his work is shown by his book The Nature of Sexual Desire being reviewed in 21 journals from diverse disciplines, his work being anthologized and discussed in university textbooks, and his evolutionary theory of human hairlessness being presented in the major newspapers in Australia, Canada, and also in The Wall Street Journal. In a completely new account—which he calls "the naked love theory"—James argues that our naked skin, unique among primates, has its origin in the ancestral mother-infant relationship and the pleasure of skin-to-skin contact, something that encouraged newly bipedal mothers to carry their infants.
    In his new book, Sexual Attraction: The Psychology of Allure, James argues that despite the fact that features relating to sexual attraction have been studied, the experience itself remains an uncharted area of human life. He presents an account of "allure", arguing that the experience of allure alters according to the sort of relationship in which it occurs. The attractive person is, as he puts it, "fundamentally entangled in the relationship we have to him or her". He supports his theory with examples from many sources, including interviews, informal discussions, discussions with his students, descriptions given in the research, film, artwork, internet videos, song lyrics, poetry, and other literature.
James sees his career-long interest in crossing cultural and disciplinary boundaries and his commitment to making his research accessible to the general public as important factors in driving his success. "Although I am interested in my research being read by specialists, I am also keen on presenting my ideas to the non-specialist. Many of the subjects I write about—the self, love, relationships, nakedness—are topics that are of interest to most people. I therefore want to write in a way that the average educated reader can easily follow. It would be a shame if the ideas I have were unable to go further than the walls of academia."
     It is because of this desire that he frequently uses a variety of sources to support his views. "In my book on sexual attraction", he says, "I refer to various well-known films or songs. Thus, in my discussion of cross-sex friendships I illustrate a point with a scene from When Harry Met Sally, while in my discussion of attraction to strangers I analyze the lyrics of "Strangers in the Night", while also supporting these with references to the latest social psychological research. This helps to make my theoretical points both graspable and relevant for the non-specialist, while also appealing to the specialist."
     The unique and interesting features of this UBC alum's academic career are the interdisciplinary and intercultural interests that have taken him around the globe across boundaries both physical and metaphysical.  He has researched, published, taught and supervised in philosophy, logic, psychology, social anthropology, gender and sexuality, Asian studies, Western humanities, communication studies, and history. His career is an example to current and potential graduate students of where they can take their UBC education, which is evidently, anywhere they wish to go.
Visit James' website: www.james-giles.com