Graduate and Postdoctoral Studies is pleased to announce additional new Killam Doctoral Scholarship recipients for 2015-2016 academic year.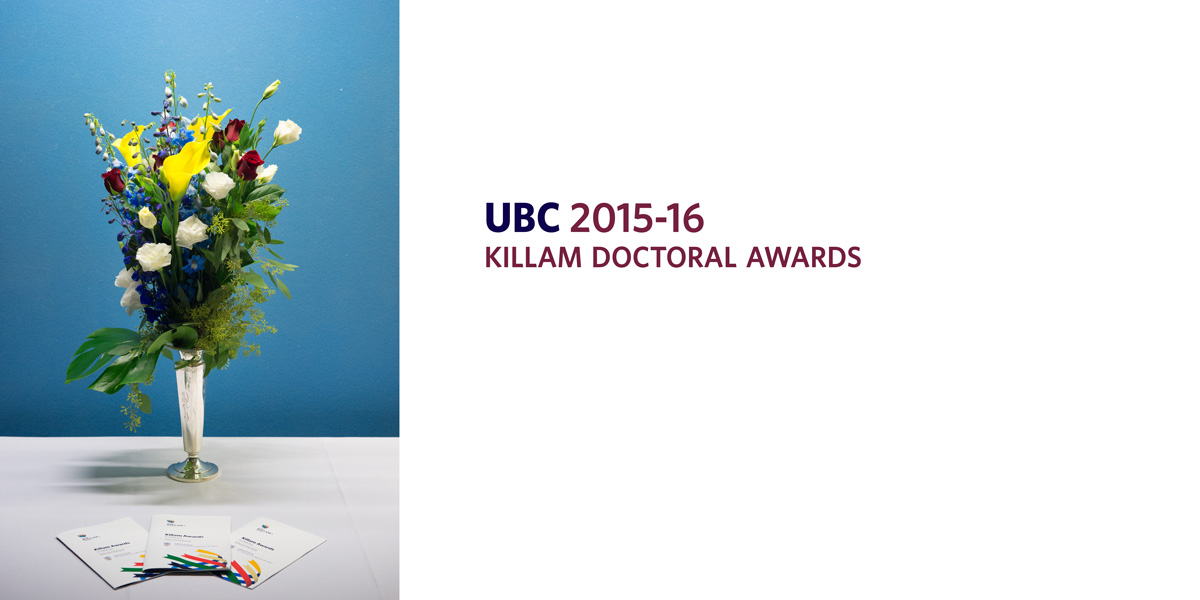 The Killam Doctoral Scholarships are provided annually from the Izaak Walton Killam Memorial Fund for Advanced Studies. These are the most prestigious graduate awards available at UBC, and are awarded to the top doctoral candidates in the annual Tri-Agency / Affiliated Fellowships competition. The scholarships include a stipend of up to $30,000 per annum for two years and a $2,000 allowance for research-related travel during the 24 months of the scholarship.
Additional 2015-2016 Killam Doctoral Scholarship Awardees - announced 4 May 2015
(in alphabetical order)
Raquel Baldwinson, English
Katharina Block, Psychology
Bradley Hackinen, Economics
Catriona Hippman, Interdisciplinary Studies
Guillaume Laganiere, Law
Neila Miled, Educational Studies
Julien Richard Albert, Medical Genetics
Boaz Saffer, Psychology
Neil Spencer, Statistics
Alex Chee Yu Yeung, Forestry
2015-2016 Killam Doctoral Scholarship Awardees - originally announced 1 April 2015
Alysha Baker, Psychology - UBC-O
Alfred Ka Chun Cheung, Physics
Edward Haddon, Sociology
Taylor Holland, Biology - UBC-O
Asif Khowaja, Reproductive Sciences
Michael Lathuilliere, Resource Management and Environmental Studies
Amir Hossein Masnadi Shirazi Nejad, Electrical and Computer Engineering
Holli-Anne Passmore , Psychology - UBC-O
Benjamin Scheifele, Earth, Ocean and Atmospheric Sciences
Julia Ulehla, Music
Kun Wang, Sauder School of Business
Nicole Wilson, Resource Management and Environmental Studies
Congratulations to the recipients and their graduate programs!
For more information on Killam awards administered by  UBC Graduate and Postdoctoral Studies.