For nearly 150 years, the Governor General's Academic Medals have recognized the outstanding scholastic achievements of students in Canada. 
The Governor General's Gold Medal is an opportunity to honour the best in the graduating class within the Faculty of Graduate and Postdoctoral Studies. The most prestigious award a graduate can receive, the Governor General's medals reconize outstanding scholastic achievement. One gold medal is awarded to the graduate student who has achieved the most outstanding academic record as a master's student completing a thesis. And a second gold medal is awarded to the student who has achieved the most outstanding academic record as a doctoral student.
This year's recipients are both in the sciences, in different fields.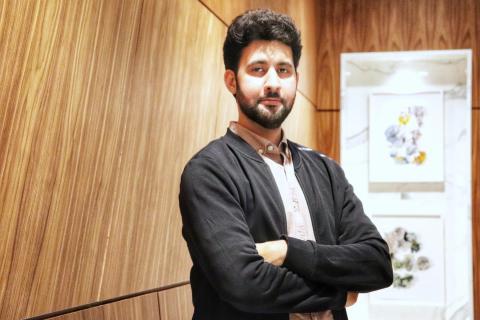 Dr. Mohammad Jafari (PhD, Electrical and Computer Engineering) received the Doctoral Program medal for his work in the applied sciences. While working in the Robotics and Control Laboratory, he studied artificial intelligence and deep learning for medical imaging. Mohammad attributes academic conferences as a motivation for him to continue his research, as well as gain a better understanding of research trends in the bigger picture.
"UBC has many outstanding students, and I feel honoured and humbled to be a recipient of this award," says Mohammad. After graduation he is hoping to continue his work in the next generation of AI solutions.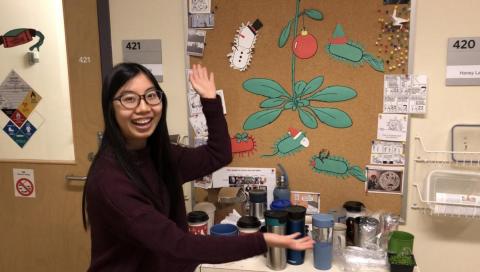 Nicole Wang (MSc) is the Master's Program recipient for her work in Microbiology and Immunology. During her program she worked at the Haney Lab in the Faculty of Science, and contributed to four manuscripts - two of which she was the first author. Her work in molecular biology was noted as "phenomenal" by Canada Research Chair and Associate Professor Dr. Cara Haney.
"Even though I've always been intrinsically motivated to work hard and get involved in leadership activities in my community, I feel extremely honoured to be recognized by the university for my achievements," says Nicole. After graduation she will continue her work at Nyoka Design Labs, a biotech startup company.
- Images and quotes provided by the Department of Electrical and Computer Engineering (Faculty of Applied Science) and the Department of Microbiology and Immunology (Faculty of Science).