Graduate and Postdoctoral Studies is delighted to announce the appointment of Dr. Michael Hunt to the position of Associate Dean, Graduate Programs, effective September 1, 2021.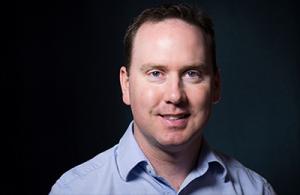 Dr. Hunt is a Professor in the Department of Physical Therapy and Director of the Motion Analysis and Biofeedback Lab in the Faculty of Medicine. He is also currently the Associate Dean, Graduate and Postdoctoral Education, in the Faculty of Medicine, and will complete his term there concurrently, ending next summer.
Dr. Hunt completed graduate degrees at UBC and the University of Western Ontario, and a postdoctoral fellowship at the University of Melbourne. His research focuses on identifying changes in movement patterns and biomechanics as a result of patients' injury or disease, and on developing targeted treatment approaches to reduce pain and improve function and quality of life.
During his time as Associate Dean in Medicine, Dr. Hunt led a number of initiatives to improve graduate student wellbeing, career preparation, and interdisciplinary research, while also working to improve graduate program review processes and community-building amongst the graduate programs. As Director of the Rehabilitation Sciences graduate program from 2014 to 2019, he led several initiatives including rethinking and streamlining of admissions processes, an overhaul of the curriculum to better match student needs, the establishment of a student council and mentorship system, and a series of career development events.
With his appointment as Associate Dean, Graduate Programs, Dr. Hunt will be responsible for providing academic leadership in supporting graduate programs, working collaboratively to develop further resources on graduate education excellence and to support community-building and professional development within the graduate education community. He will also assist graduate programs wishing to rethink or change their program practices, encouraging a continual enhancement of graduate programming at UBC.
We warmly welcome Dr. Hunt to this position, and thank him for his commitment to the university's mission towards outstanding graduate education and the support of our students.