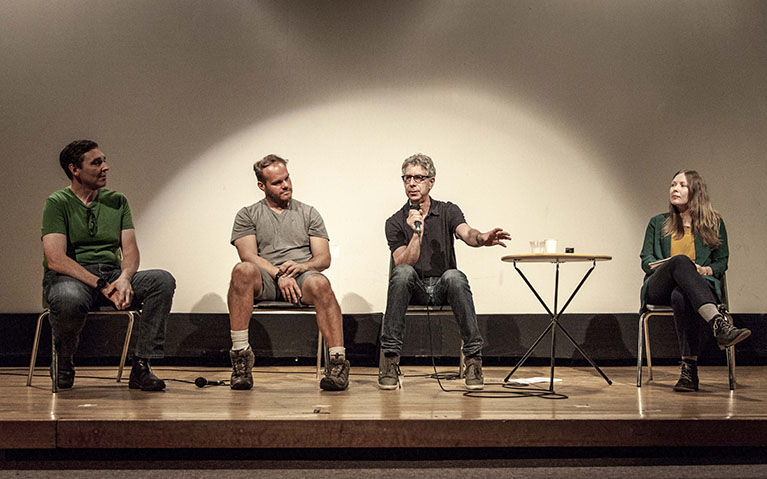 Can filmmaking deepen and broaden the scope of rigorous scholarship? On June 27, 2016, Joel Bakan, Phillip Vannini and Charles Menzies gathered to discuss this question. Organized by the Public Scholars Initiative, this interdisciplinary panel brought together three faculty who incorporate filmmaking into their research to discuss the increasing collaboration between academic and artistic forms. PSI scholar and filmmaker filmmaker Jessica Hallenbeck was the event moderator.
Joel Bakan
Joel Bakan (UBC Allard School of Law) writes and researches in the areas of Constitutional Law, socio-legal studies, legal theory and economic law. He's the creator of the multiple award-winning documentary, The Corporation.
Charles Menzies
Charles Menzies' (UBC Anthropology) research interests include the production of anthropological films, natural resource management and contemporary First Nations' issues. He's the founder and director of the Ethnographic Film Unit at UBC.
Phillip Vannini
Phillip Vannini (Royal Roads, Communication and Culture) is an accomplished ethnographer and author who studies off-grid energy assemblages and the social aspects of human embodiment. He's the producer of the critically acclaimed documentary film Life Off Grid.