The Board of Directors of the Council of Graduate Schools (CGS) named Dr. Susan Porter, Dean and Vice-Provost, Graduate and Postdoctoral Studies as the fifth recipient of the Debra W. Stewart Award for Outstanding Leadership in Graduate Education, for her passionate advocacy and invaluable contributions to UBC and the international graduate education community.
Dr. Porter has been integral to the work on "reimagining the PhD" at UBC, Canada, and beyond. Under her leadership, UBC Graduate & Postdoctoral Studies created the Public Scholars Initiative to support doctoral students across all disciplines and to test the idea of reconceiving concepts of dissertation scholarship to include collaborative, action-oriented research intended to make lasting contributions to the public good. She also co-led a national task force on the subject as the President of the Canadian Association for Graduate Studies, and led conversations with and the development of resources for colleagues around the world.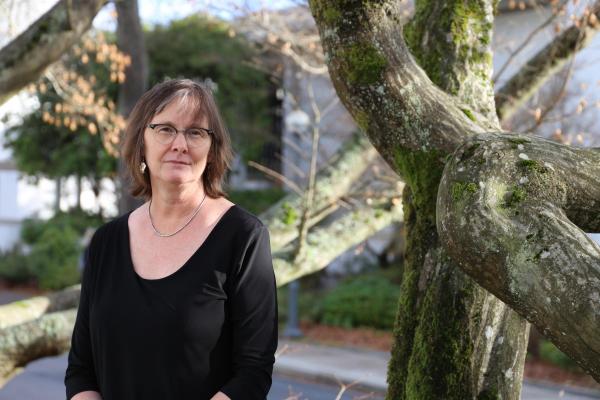 Among other initiatives at UBC's graduate school during her tenure were the development of scholarly approaches to mentorship development and assessment, the creation of innovative and widely used online tools for recruitment and faculty networking, and full public transparency of individual graduate programs' data on student completion times and rates, doctoral career outcomes, and funding.
"Susan is widely recognized on our campus for her ethical thought leadership, her sincere commitment to outstanding, transformative education, and her indefatigable championing of broadened conceptions of graduate education to better address the needs of the 21st century. Recognizing her many achievements and her exceptional leadership in advancing graduate education is a wonderful message to all who, like us, share her passion for creating a better university and scholars ready to contribute fully to the complex world in which we live," said Santa J. Ono, President and Vice-Chancellor, UBC.
a conversation with Dr. Susan Porter
At the award ceremony, Dr. Porter spoke with Dr. Andrew Campbell, dean of the Graduate School at Brown University and chair of the Council's Board of Directors about her contributions to graduate education and plans for the future.
Dr. Campbell: Susan you have made so many contributions to graduate education not only in Canada but globally, as well. I know it might be hard to choose, but is there one accomplishment, at least up to this point, you really want to be seen as your legacy?  Would you tell us a little about that project and why you see it as being so important?
Dr. Porter: My goal early in my career was to shift the culture and paradigms in the academy about what graduate education could and needs to entail in the 21st century in our increasingly complex, uncertain and volatile world. I firmly felt that graduates need so much more than the deep disciplinary knowledge and skill that of course is the core of graduate education. They need wisdom. They need the growth of the mind and heart. They need to be able to think and act with a profound consideration of the multitude of dimensions of any question or goal, including its ethical dimensions. And I felt from the beginning that this development shouldn't be separated from the core of research education, including the research project and dissertation. We shouldn't be relying solely on add-on activities that don't count toward a degree and for which students aren't evaluated. This should be part of the degree.  
If I were to identify one project that has helped move us toward that goal, it would say it was the Public Scholars Initiative at UBC. It is now in its sixth year, and we've had over 200 students come through. This program for graduate students is really an experiment, to see whether the academy could push the boundaries of what has traditionally been acceptable in research and dissertations—to not only encourage and legitimatize the types of scholarship that transcend traditional boundaries of the academy, but also to legitimatize – as I've discovered – the often very deep identities of students who want to change the world and who want to make a difference right now.
Dr. Campbell: Over the course of the past year, plagued by pandemic and its attendant uncertainties, have you seen any old issues clarified or new issues emerge, that you will focus on in the upcoming year?  Do you have a high priority 2021 "to-do" list of opportunities and projects that will strengthen and enrich graduate education?
Dr. Porter: Well, I think the continuing "to-do"s needed to get through the pandemic include enhanced student financial and mental health supports. I would also like to see continued use of collaborations in graduate education, not only within the university, but with all our colleagues across the world, really. There's a huge opportunity for that.
In terms of longer-term effects, I think the pandemic has been a painful manifestation of what could be called our post-normal world, and that's only been pushing me and us further along the pathway of graduate reform. There are two big things that I would love to be able to accomplish: collaborative PhDs where students tackle a grand challenge together from very diverse disciplines, such as engineering and humanities, science, and education. The other is the development of credentials that can be taken concurrently with a degree. These would entail rigorous support and accreditation for the types of learning that students will need both during their program and after—things like knowledge mobilization, design thinking, data sciences, Indigenous culture and understanding; these are incredibly important.
Debra W. Stewart Award for Outstanding Leadership in Graduate Education
The award, created in 2016 by the CGS Board of Directors, recognizes outstanding leadership in graduate education, particularly those leadership qualities exemplified by the Council's fifth President, Debra W. Stewart. The selection committee considers nominees with a strong reputation for ethics and integrity, a history of active participation in the graduate community, and a record of strategic vision and actions resulting in meaningful impacts. Areas of special consideration include evidence-based innovation, program development, diversity and inclusion, student learning and career outcomes, personnel management, policy advocacy in support of graduate education and research, and fiscal responsibility.
Nominees for the award must be a current senior, graduate dean at a CGS member institution. Nominations are made by CGS member institutions and are reviewed by a selection committee of former graduate deans in the CGS community. The winner receives a $4,000 prize to support continuing innovations at the awardee's institution.
Wednesday, 27 January 2021