Since 2009, the National Postdoctoral Association has sponsored National Postdoc Appreciation Week to recognize the significant contributions that postdoctoral scholars make to research and discovery. UBC Graduate and Postdoctoral Studies encourages all faculties and departments to recognize the efforts of their postdocs during this week of celebration. 
During September 20-23, the Postdoctoral Fellows Office will offer orientation sessions, events and a community BBQ to celebrate the postdoc community.
In addition to the event lineup, the PDFO is sharing stories of UBC postdoctoral fellows on social media using the hashtags #UBCNPAW and #GreatPostdoc. Do you know a great postdoc on campus? Share your support on social media!
View the full event lineup on the Postdocs website.  ​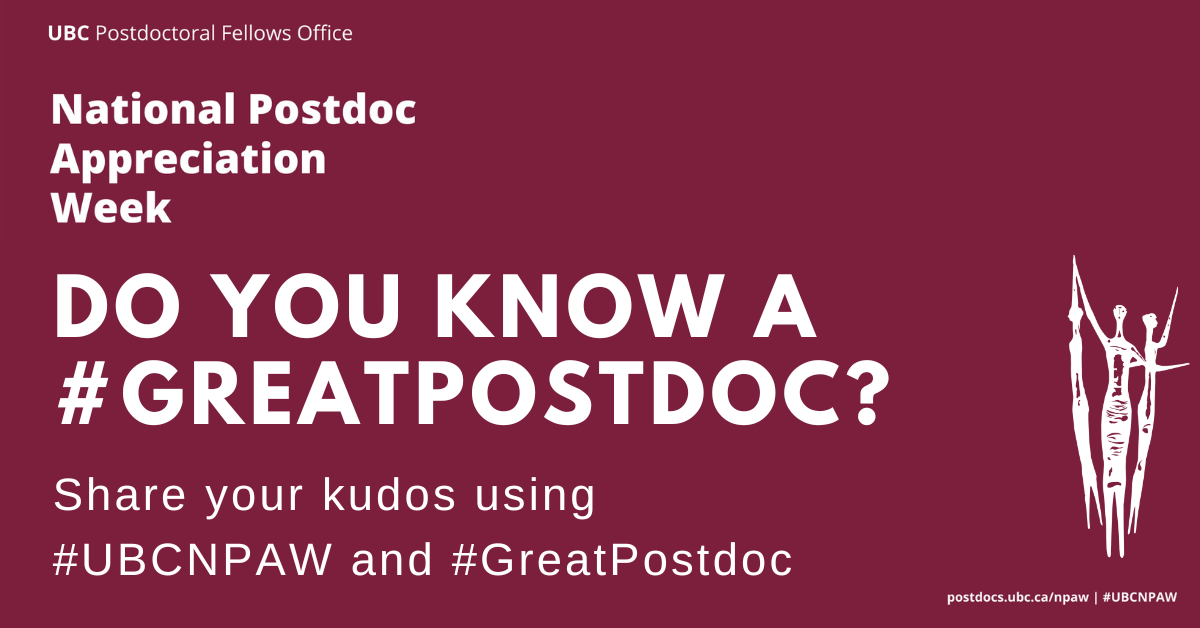 Thursday, 15 September 2022