Waiting for Motivation? Do this Instead! - Staying on Track in Grad School Series
Offered by
Graduate Pathways to Success, UBC Counselling Services
Registration Closed / Past Event
Have you ever let a lack of motivation stop you from doing something that you need to do, or know will be beneficial for you? If yes, you are not alone. Many of us struggle when motivation fails to show up, and wonder if there's something wrong with ourselves.  A lack of motivation can feel like an immovable roadblock standing in the way of reaching our goals.  However, motivation is nothing more than the reason(s) one has for behaving in a certain way, and the desire to do something. It often gets more attention than it deserves, and it is not necessary for us to reach our goals.
In this session you will:
Understand what motivation is and isn't
Understand why not to depend on motivation to get to where you want to be
Learn that motivation is an inside job
Learn 3 antidotes to a lack of motivation
Get introduced to the 7 R's of lasting change that you can start to enact immediately
This session is part of the Staying on Track Series: A 3-part framework to make change stick for good
We are living at a time when there is no shortage of information at your fingertips for how you could be taking better care of yourself or working towards your goals. But the problem with behaviour change is rarely a case of not knowing what to do. The real challenge many of us face is doing the things that would improve our well-being or progress towards our goal with realistic planning, strategies that work, and consistency. In other words, there is a gap between knowing and doing. 
In this series you will learn a few key skill sets that, when applied, will help you take better care of yourself and work towards your goals with greater consistency and ease.  Although the sessions work together, they can be attended independently.  Please come prepared to discuss these topics with other students (breakout rooms may be used), and engage in personal reflection. You may wish to have paper and a pen ready for these reflections. Sessions will not be recorded. Attendees will be sent slides and resources following the session.
Past topic:
•    May 31: Organizational habits and keys to consistency
Upcoming topic: 
•    June 14: The Practice of Realignment, or, Getting Unstuck
Facilitators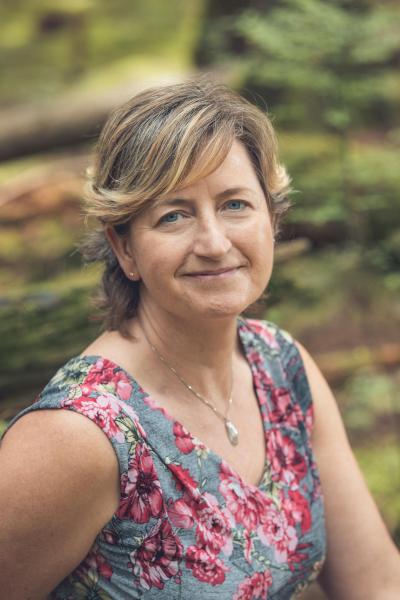 Karen Flood, PhD (she/her, PhD), is a Registered Psychologist with UBC Counselling Services. In her role, she provides brief individual counselling, facilitates therapeutic and support groups, and encourages all to access Therapist Assistance Online (TAO). She is an alumni of UBC's Faculty of Education, Dept. of Educational and Counselling Psychology and Special Education.
Yongzheng (Parker) Li (he/him/his) is the Special Projects Coordinator at the UBC Graduate and Postdoctoral Studies (G+PS) office and a Ph.D. student at the Department of Political Science, UBC. His Ph.D. research studies how personal interaction may shape people's perceptions of different types of economic engagement in Africa. In his role at G+PS, he helps organize events and workshops on topics of orientation, academic resources, careers, and many others. 
Registration Information
General registration opens on Monday, May 15th at 9 am.
This session is open to UBC graduate students. After registering, you will receive a confirmation email at the e-mail associated with your community.grad.ubc.ca account. If you experience any difficulty using the online registration tool, please e-mail us at graduate.pathways@ubc.ca.
Please email us if you are registered and can no longer attend this event.
Accessibility
If you have a disability or medical condition that may affect your full participation in the event, please email graduate.pathways@ubc.ca, 604-827-4578, well in advance of the event.