Short, sharp and to the point: communicating your research with brevity and impact
Date & Time
Thursday, February 9, 2023
Offered by
Graduate and Postdoctoral Studies
Registration Closed / Past Event
We live in a world where, if you can't talk about what you do at the drop of a hat, and sometimes in a very short time frame, you potentially risk losing that next grant, promotion or job. This really is the age of the elevator pitch.
In this fast-paced, accessible and engaging session, Simon Clews will present a look at communicating academic research to audiences outside your peers and colleagues and even beyond the walls of the academy.
In this keynote presentation, he will talk about:
general communication skills and making good public presentations
the challenges and opportunities of public speaking
identifying your audiences and speaking to them in a way that they will understand
writing a great talk, designing the visuals to go with it, and putting them together to deliver a successful presentation
There will be time for a 30 min Q&A after the session.
Facilitator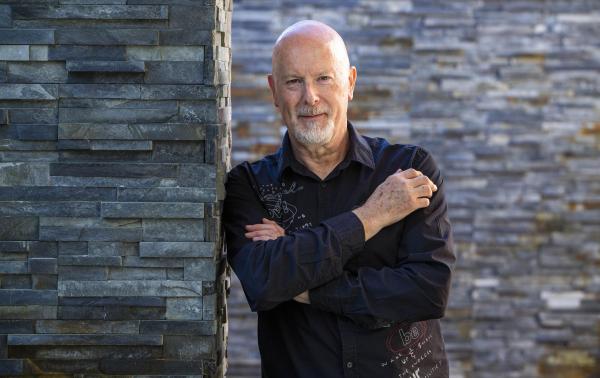 Currently a Learning Advisor for the Australian National University, Simon Clews was the inaugural Director of the Melbourne Engagement Lab at Melbourne University. There for fifteen years, he enhanced the reputation of a world-leading and innovative university through training, encouraging and facilitating some of Australia's brightest minds to make their work accessible to non-academic audiences. He then took the show on the road, and these days – pandemics permitting – can usually be found wandering the world, turning researchers and academics into inspiring communicators. He also works with professional writers helping them hone their craft and is one of the world's most experienced literary and ideas-based event organisers.
He is the author of The New Academic – how to write, present and profile your amazing research to the world (NewSouth Books) and Your Time Starts Now! – a guide to achieving success in the Three Minute Thesis competition (Thesis Whisperer Books).  Coming next year: the US edition of The New Academic with SourceBooks, and Be Visible Or Vanish: Engage, Influence, and Ensure Your Research Has Impact with Thesis Whisperer Inger Mewburn for Routledge.  
For more information, visit www.simonclews.com.
Registration Information
General registration is open.
Priority will be given to UBC graduate students registered in the current academic session. After registering, you will receive a confirmation e-mail from Qualtrics. If you experience any difficulty using the online registration tool, please e-mail us at graduate.pathways@ubc.ca
Please email us if you are registered and can no longer attend this event.
Accessibility
If you have a disability or medical condition that may affect your full participation in the event, please email graduate.pathways@ubc.ca, 604-827-4578, well in advance of the event.