6 Feet Together: Professional Networking in a Hybrid World
Date & Time
Wednesday, 19 October 2022
Offered by
Graduate and Postdoctoral Studies
Registration Closed / Past Event
Did you know that almost 85% of roles are filled through networking, and 70% of positions available are never published publicly? But how do we navigate networking in a socially distanced world? The pandemic continues to teach us the value of connection and time. Agile workforce models are giving us an opportunity to learn how to leverage the benefits of a hybrid networking world.
Today's organizations depend on networking as an essential aspect of their talent acquisition strategy as well as see it as a value-add for new talent. And if the thought of networking wasn't stressful enough for you – the pandemic has shifted the majority of this process online. However, the myths that surround the concept of networking have existed far before COVID came into the picture. Find joy in modern networking. This workshop might just completely shift your idea of what networking really is.
When you hear the word 'networking', you might imagine handing your business card out at conferences or reaching out to potential research collaborators. However, networking is so much more than cold-calling colleagues or attending networking events. This session seeks to address some of the common issues that postdocs face when networking:
Do you struggle to have networking conversations with others in remote events?
Do you feel awkward when connecting with other people you don't know yet?
Have you identified barriers when trying to network?
Are there gaps in your network map that might be holding you back in your career?
How do you grow your professional community in a way that matches your own personal style of communication?  
Where can you even make the time to maintain your connections?
Do you know why today's organizations see networking skills as a core professional competency?
If any of these feelings sound familiar, then this workshop is for you. You will leave our session with methods, best practices, and memorable tactics you can use right away. You'll learn how to prepare, initiate, grow, and foster a professional community that aligns with both you as a person, as well as your career vision. We'll address key gaps and barriers, reveal strategies to help you follow-up and learn how to clearly present one's professional identity when a networking opportunity arises.
Participants will take part in an interactive discussion, activities and simulations to help identify where they can optimize their skills and gain confidence. Walk away from the workshop prepared to activate the tactics you learned.
Facilitator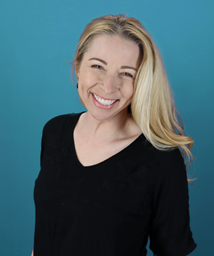 Rose Hastreiter (CEO of Leonty3c.com, Project Leadership Advisor, Innovator, and Speaker) brings practical approaches and inspiring energy with a goal of empowering you and your career. As a certified project advisor and facilitator (PMP), she's worked with over 25,000 participants to date, having consistently maintained performance metrics above 93% in all media formats. Even in virtual events, her energy translates over the screen and her students enjoy their time together. Rose has taught at over 25 major Canadian universities, helping academics hone their skills in time and self-management, communication, project management, and leadership. She's driven by human-centered approaches to projects, technology, and collaboration, with intention to help build connection between people. She leads two other companies, one in education technology, and one in the creative sector, which has garnered notable international awards in film music composition.
Some Notable Projects:
Time Management Innovation: Nationally recognized "Redefining" program, helping professionals fill gaps in their project, people, and self-leadership skills.
Co-Founder of a Canadian-based ed-tech innovation firm developing exceptional e-learning experiences for workforce learners.
Leadership advisor for international NFPs such as NNedPro Global Institute for Food, Nutrition, and Health.
Mentoring younger professionals and academic professionals across Canada as a host for the LeadHERalliance Mentorship.
Connect with her here: https://www.linkedin.com/in/rhastreiter/
Registration Information
General registration opens on Tuesday, October 11 at 9 am.
Priority will be given to UBC graduate students registered in the current academic session. After registering, you will receive confirmation and additional event details within 2 - 3 business days at the e-mail associated with your community.grad.ubc.ca account. If you experience any difficulty using the online registration tool, please e-mail us at graduate.pathways@ubc.ca.
Please email us if you are registered and can no longer attend this event.
Accessibility
If you have a disability or medical condition that may affect your full participation in the event, please email graduate.pathways@ubc.ca, 604-827-4578, well in advance of the event.