Staying on Track in Grad School: Self-Care Strategies for Managing Stress and Avoiding Burnout
Date & Time
Wednesday, November 9, 2022
Offered by
Graduate Pathways to Success and UBC Counselling Services
Registration Closed / Past Event
An event within the Staying on Track in Grad School series.
Graduate school can be both an exciting and stressful time for many students. Supporting and caring for one's health and wellbeing is important to learning and completing your degree, as well as building professional competency.
This interactive webinar will be facilitated by members of UBC Counselling Services, and focuses on managing your stress during graduate school.
Discussion includes:
Understanding the stress response and burnout
Identifying grad school-related stressors
Taking stock of your own stressors and how you currently cope with them
Identifying proactive steps and strategies to support your health and wellbeing
Learning about health and wellbeing resources on campus and how to access them
Future topics in this series to help you Stay on Track include: Organizational habits and the keys to consistency; Staying productive and combating loneliness through community; Re-alignment and emotional agility.

This event is part of the Thrive initiative. For other Thrive events, check out their calendar!
Facilitators
Dr. Karen Flood (she/her) is a Registered Psychologist with UBC Counselling Services.  Current special interests include her work with graduate students, supporting individuals with the emotional impact of physical health concerns, and the clinical use of online resources such as Therapist Assistance Online (TAO). She is an alumni of UBC's Faculty of Education, Dept. of Educational and Counselling Psychology and Special Education.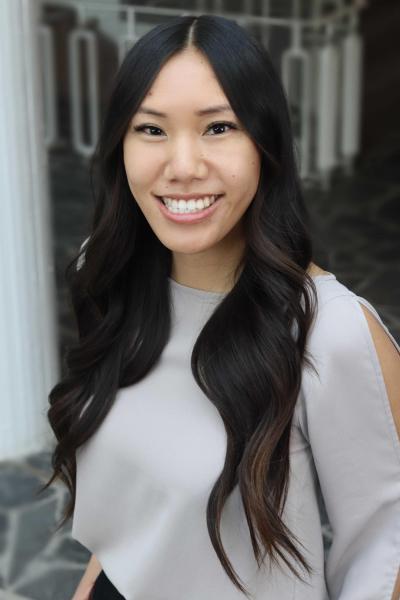 Alysha Chan Kent (she/her, MSc) is a Pre-doctoral Intern with UBC Counselling Services and PhD candidate in counselling psychology. Her current clinical areas of interest are in working with post-secondary and international students. These interests intersect with her research, which involves psychosocial transitions, including the transition into and out of post-secondary studies.
Registration Information
General registration opens on Monday, October 31st at 9:00 AM .
Priority will be given to UBC graduate students registered in the current academic session. After registering, you will receive confirmation and additional event details within 2 - 3 business days at the e-mail associated with your community.grad.ubc.ca account. If you experience any difficulty using the online registration tool, please e-mail us at graduate.pathways@ubc.ca.
Please email us if you are registered and no longer able to attend this event.
Accessibility
If you have a disability or medical condition that may affect your full participation in the event, please email graduate.pathways@ubc.ca, 604-827-4578, well in advance of the event.