Build your confidence for greater interpersonal impact
Date & Time
Wednesday, November 30, 2022
Offered by
Graduate Pathways to Success
Registration Closed / Past Event
Have you experienced a situation where you felt you had no control?  Have you felt powerless in a work or academic environment? In this workshop, the focus will be to deepen your awareness of the interplay between yourself and others, both at the personal and social level.  Based on the Diamond model of leadership, we will explore strategies for building confidence in how you interact with others in your life and work.  

Power exists but we rarely talk about it positively. It's essential for us to step into our courage and transform power within ourselves, our relationships, and the teams and organizations we a part of.  This workshop uses practical, interactive, and experiential approaches along with self-reflection and small group discussions to explore the implications of different types of power available to you. You will leave with insights to shift your experience when working with others for greater impact on the world around you.

Learning Objectives: 

1.    Identify the contexts in which you have more influence than you think
2.    Learn more about how to apply different types of power 
3.    Identify one or two strategies to apply moving forward, for greater impact
This event is part of the Thrive initiative. For other Thrive events, check out their calendar!
Facilitator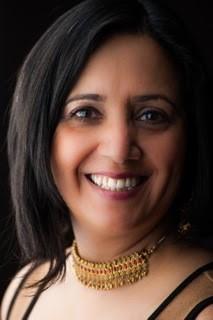 Indy Batth (she/her/hers) holds an M.A. in Education from UBC and is also an ICF-certified leadership coach (PCC) trained in executive, neuroscience and team/systems coaching. For over 25 years she has trained people to encourage inclusive leadership, build equitable teams, and create cultures of belonging. She takes a stand for the integration of individual and systemic culture shift to create and sustain organizational transformation. Indy is the Director of ikb Coaching & Consulting, and identifies as a racialized, immigrant settler living on the traditional territories of the Coast Salish people, specifically the QayQayt First Nations.
Registration Information
General registration opens on Monday, November 7th at 9:00 AM .
Priority will be given to UBC graduate students registered in the current academic session. After registering, you will receive confirmation and additional event details within 2 - 3 business days at the e-mail associated with your community.grad.ubc.ca account. If you experience any difficulty using the online registration tool, please e-mail us at graduate.pathways@ubc.ca.
Please email us if you are registered and no longer able to attend this event.
Accessibility
If you have a disability or medical condition that may affect your full participation in the event, please email graduate.pathways@ubc.ca, 604-827-4578, well in advance of the event.