Gradute and Postdoctoral Studies (G+PS) is excited to welcome both new and returning graduate students to campus.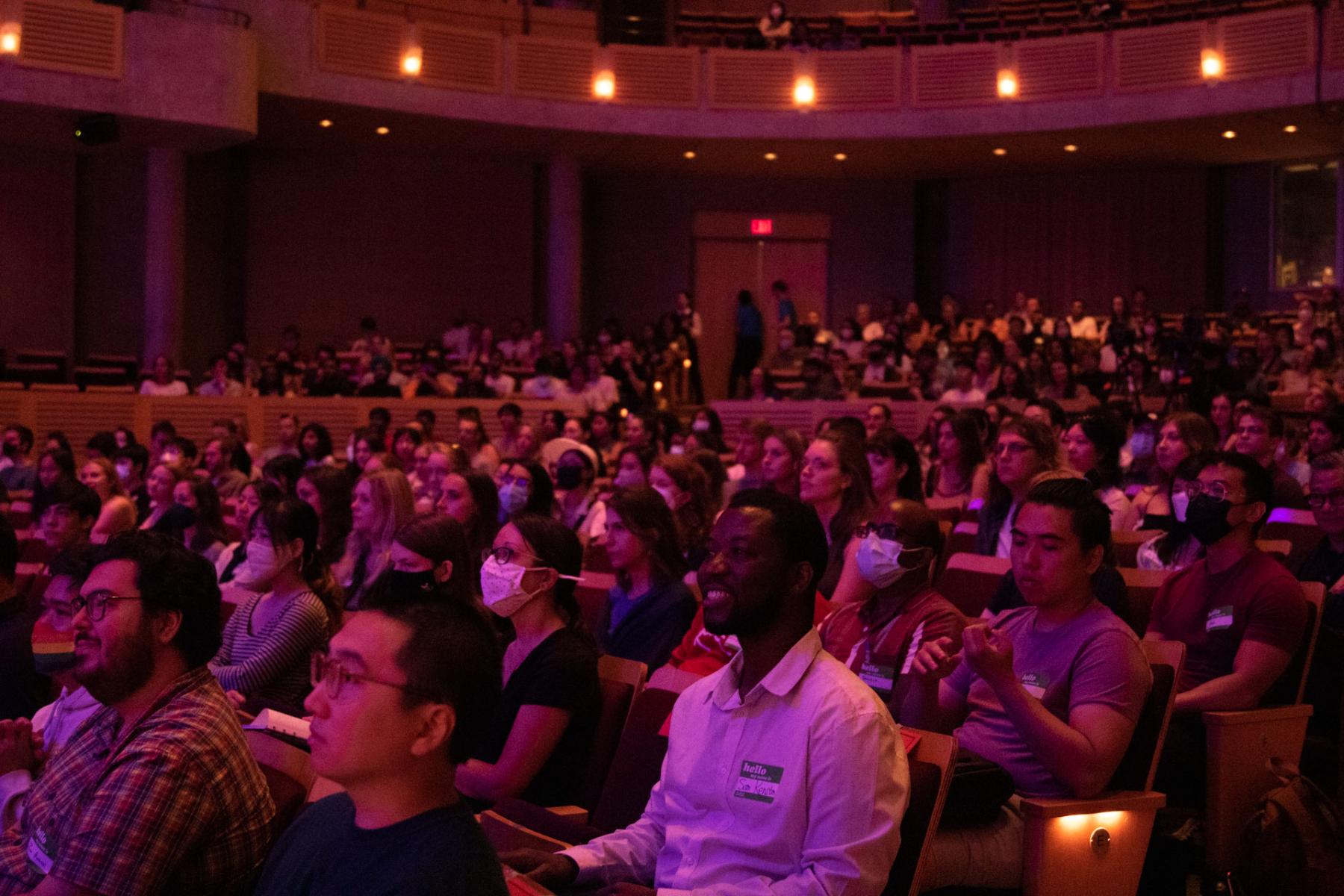 Attend orientation events
More than 600 new students attended the Welcome Event and Social as part of last week's programming. If you missed it, or want to review any of the online videos and resources, visit the Graduate Orientation website or GradStart on Canvas to explore all resources for new students. The video from the main welcome on September 1 has now been posted online as well.
Additional programming will continue throughout the year, with peer relationship building events offered by the Graduate Student Society (GSS), and professional development workshops offered by Graduate Pathways to Success.
Visit MyCommunity (Forum for graduate students)
All graduate students are invited to join MyCommunity, an online forum for graduate students. This is a great place to meet other graduate students, find upcoming events, get answers on discussion boards, find opporunities for paid and unpaid work, and to ask questions. There are also discussion boards providing quick access to common questions and answers from peers and UBC advisors (related to finding accommodation, settling in to Canada, international student topics, etc.).
Get your UBCcard
New students can apply online for the UBCcard, which is their official student identification card. In addition to ID, the UBCcard serves as a library card, and a digital wallet for use that Bookstore and Food Services' dining locations. It can also be used as an electronic key to UBC building spaces.
Sign up for upcoming events
Graduate Pathways to Success offers personal and professional development for graduate students as a key priority to ensure the success of our graduates. It is a shared responsibility of a number of offices and academic units and includes a variety of workshops, services and resources. Sign up for the GradUpdate to receive a weekly update of upcoming events, or browse the website for strategies in academic and career success.
Tuesday, 06 September 2022