Two of  UBC's  doctoral students, Kaylee Byers and Rowan Cockett, not only received NSERC Vanier Scholarships in 2014, but have been further acknowledged for the interdisciplinary nature of their research with the annual the NSERC Gilles Brassard Doctoral Prize for Interdisciplinary Research. This national prize is awarded to an outstanding recipient(s) of an NSERC Vanier Canada Graduate Scholarship who best exemplifies interdisciplinary research. The award is valued at $10,000 and was established in 2012 by Gilles Brassard, winner of the 2009 Gerhard Herzberg Canada Gold Medal for Science and Engineering.
Kaylee Byers
Interdisciplinary Studies Graduate Program (ISGP)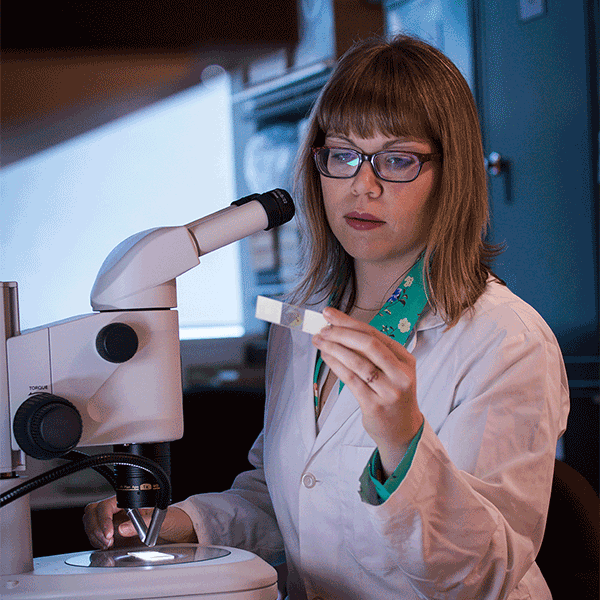 Vancouver infestation focus of Canada's first urban rat study
Rats have historically been responsible for the spread of certain diseases to humans because of their ability to thrive in cities. The recent outbreak of bubonic plague in Madagascar is a grim reminder that the Black Death of the Middle Ages can emerge again as a threat to public health, particularly in a globalized world experiencing rapid urbanization.
 
Canada, like many other countries, has no shortage of urban rats. Yet surprisingly, there have been virtually no Canadian studies on the fleas, lice and other ectoparasites that these rats carry and the disease risks to their human neighbours.
 
Fortunately, Kaylee Byers has a passion for parasites. The evolutionary biologist at the University of British Columbia is one of the youngest members of the Vancouver Rat Project Team at the University of British Columbia which is conducting Canada's first major study to determine the health risks posed by rat populations.
 
Rat infestations are particularly problematic in Vancouver's Downtown Eastside, where mild climate, high human population density and poverty combine to create an ideal habitat for rats. The area is also bordered by one of the country's largest international shipping ports, which could serve as an entry point for rats and their hitchhiking parasites from abroad.
 
Byers' Ph.D. project is studying which parasites rats carry, and undertaking DNA sequencing to identify rat family trees, which will help reveal how rats' movement and social structures influence the spread of disease. The holder of both a Vanier and Killam scholarship is also collaborating with pest control professionals and the City of Vancouver to inform pest control strategies that reduce infestations and the spread of disease.
Rowan Cockett
Department of Earth, Ocean & Atmospheric Sciences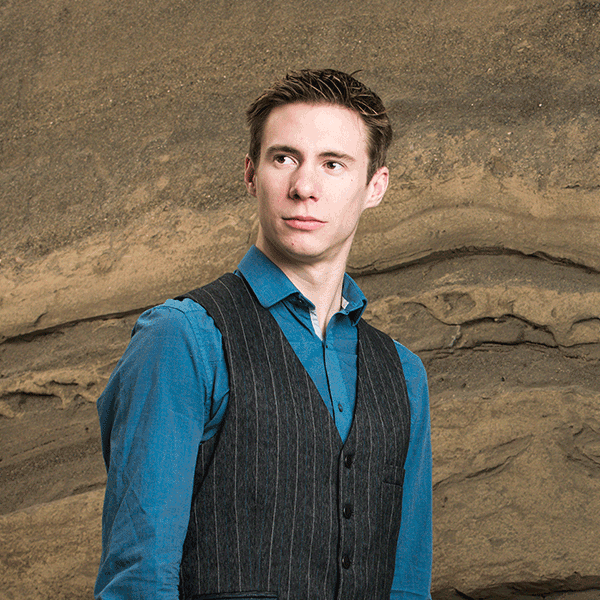 Responsible oil recovery starts with better 3D images
Alberta's oil sands producers use steam injection techniques to maximize yields from reservoirs. A University of British Columbia student is developing new computational tools that are giving companies and regulators a clearer picture of what's happening underground so they can better manage Canada's oil resources and protect the environment.
 
Rowan Cockett is using data from geophysical monitoring to develop numerical models that generate real-time depictions of underground processes. He specializes in the field of hydrogeophysics, which combines hydrology, geology, physics and computer modeling to create accurate 3D images of subsurface activity. Through his research Cockett is designing numerical frameworks that enable scientists from multiple disciplines to communicate and combine their results and expertise.
 
Cockett's models and techniques will give Enhanced Oil Recovery and carbon capture and storage operations an early warning system to avert environmental contamination and management oversights. Resource managers and regulators will be able to generate images of fluid movements over time to predict and prevent dangerous scenarios.
 
The Vanier scholar is also passionate about geoscience education, and has developed a widely used web-based program called Visible Geology. The program introduces students to geological concepts by enabling them to interactively create their own 3D geological models with geological beds, basins and faults.
The profiles and pictures in this article are courtesy of Natural Sciences and Engineering Research Council of Canada | Conseil de recherches en sciences naturelles et en génie du Canada
UBC faculty researchers have also been honoured by recent NSERC awards for innovation and interdisciplinary.
2014 Synergy Awards for Innovation
Note: Main researcher listed first, then University partner names in alpha (if applicable)
 
David Blowes       University of Waterloo
Richard Amos       Carleton University
David Sego           University of Alberta
Leslie Smith        The University of British Columbia
Gord Macdonald   Diavik Diamond Mines Inc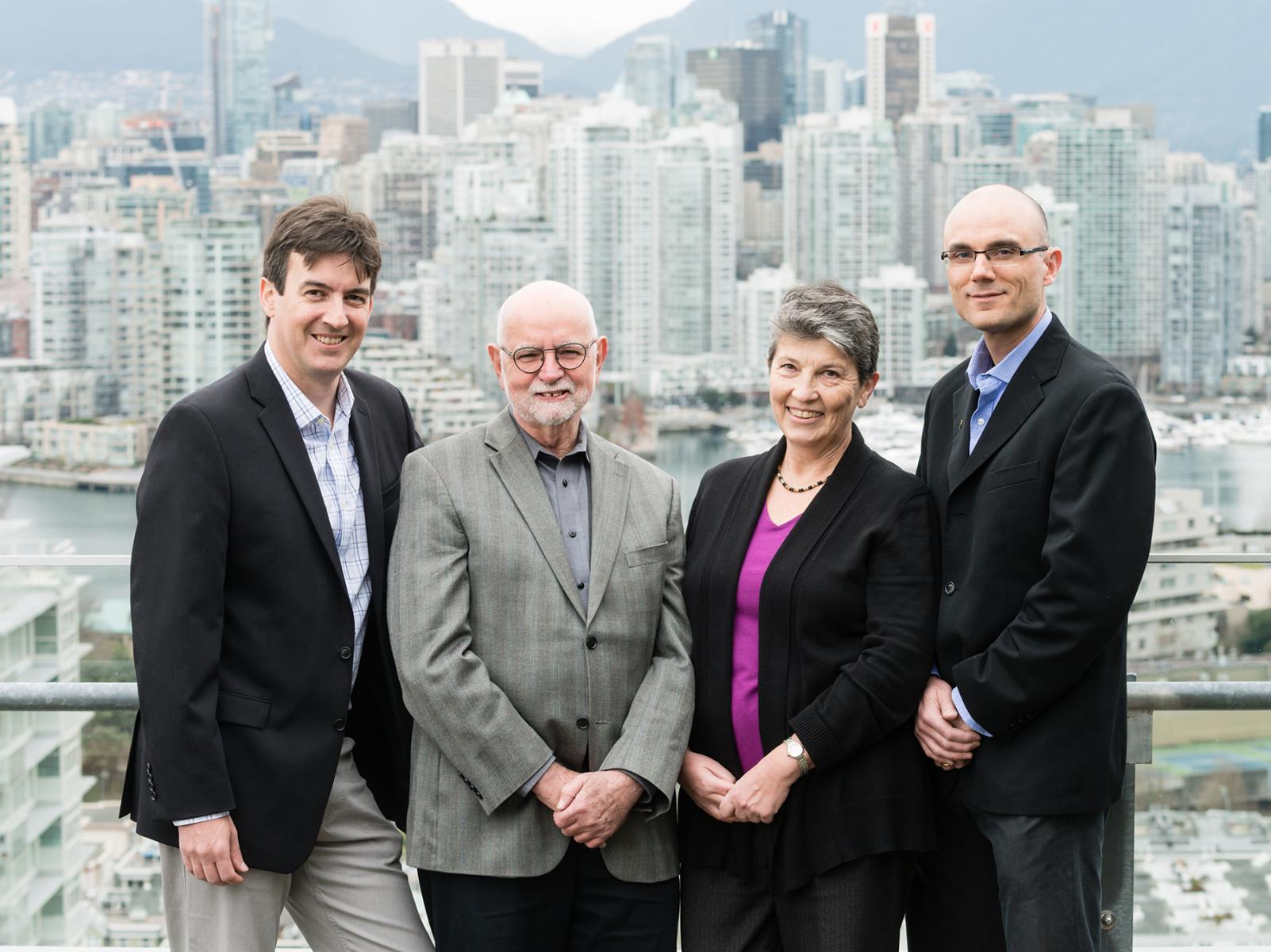 Photo: L to R Dr. François Bénard (The University of British Columbia), Dr. Thomas J. Ruth (TRIUMF), Dr. Anna Celler (The University of British Columbia), Dr. Paul Schaffer (TRIUMF) Photo Credit: NSERC
2015 Brockhouse Canada Prize for Interdisciplinary Research in Science and Engineering
*Paul Schaffer                           TRIUMF *** primary recipient
François Bénard                      The University of British Columbia
Anna Celler                              The University of British Columbia
Michael Kovacs                         Western University
Thomas J. Ruth                         TRIUMF
John Valliant                              McMaster University