Exploring Career Options for Students in course-based programs
Date & Time
Tuesday, 27 September 2022
Offered by
Graduate Pathways to Success and Centre for Student Involvement and Careers
Registration Closed / Past Event
Some course-based Master's programs are designed to prepare students for specific career paths; others equip students with skills that can be applied in multiple career options. Either way, students may find themselves wondering how to identify possible career options. This session will provide strategies for identifying possible career paths and assessing those options, as well as connecting a course-based Master's degree to a variety of career options.
Facilitator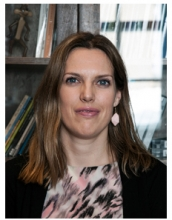 Danielle Barkley, PhD, is a Career Educator who works with the Centre for Student Involvement and Careers to support graduate students at UBC. She completed her PhD in English literature at McGill University and has previous experience as a university instructor and writing consultant.
Registration Information
General registration opens on Monday, September 19th, at 9 am.
Priority will be given to UBC graduate students registered in the current academic session. After registering, you will receive confirmation and additional event details within 2 - 3 business days at the e-mail associated with your community.grad.ubc.ca account. If you experience any difficulty using the online registration tool, please e-mail us at graduate.pathways@ubc.ca.
Please email us if you are registered and can no longer attend.
Accessibility
If you have a disability or medical condition that may affect your full participation in the event, please email graduate.pathways@ubc.ca, 604-827-4578, well in advance of the event.