Research projects led by UBC's Department of Physics and Astronomy receive 6.8M BC government investment
More than 6.8M of infrastructure funding to support research in astrophysics, quantum materials, clean energy, and antimatter science has been awarded to research projects at UBC's Department of Physics and Astronomy. The funding is awarded through the BC Knowledge Development Fund (BCKDF) and gives students and researchers access to the latest technology, tools and equipment they need to drive research projects forward.
Read more about this investment and the research projects it will support. 

How to spot the elusive narwhal
UBC graduate student Katie Florko was part of a team of researchers from the Institute for the Oceans and Fisheries (IOF), the University of Manitoba, and Fisheries and Oceans Canada who were surprised when their infrared camera captured narwhals swimming off the coast of Ellesmere Island in Nunanvut.
"We brought an infrared camera mostly to see if we could find walruses, seals, and polar bears on the ice, but when we looked at the infrared footage, we saw these narwhals swimming," said Katie, who is the lead author of a newly published study about using infrared cameras to detect narwhals.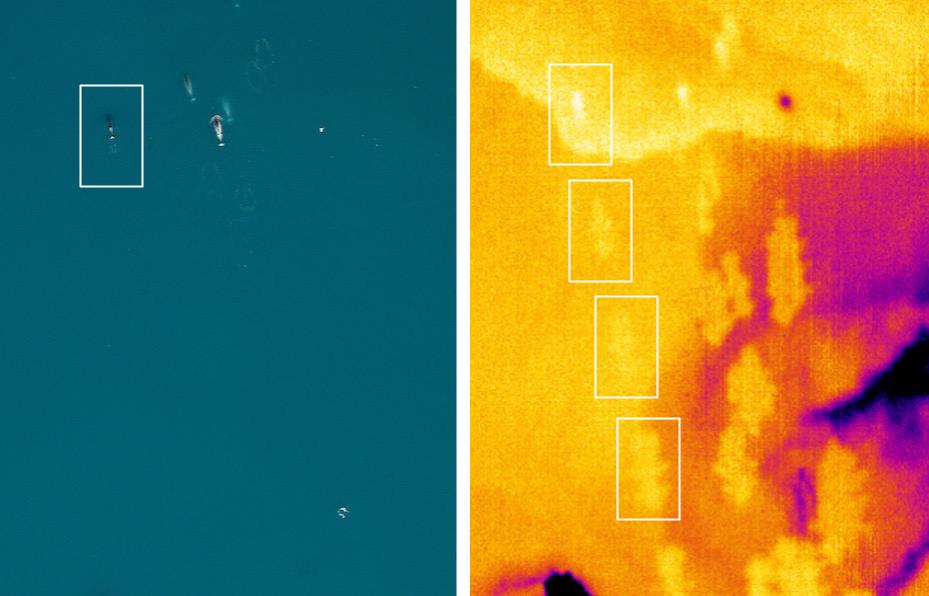 The narwhal (top left) has left a path of upwellings that can only be seen clearly in the infrared image at right. Credit: Katie Florko and Cody Carlyle
Read more about this unexpected discovery and Katie's research. 

Paralympics haven't decreased barriers to physical activity for most people with disabilities

Dr. Kathleen Martin Ginis, a professor and director of Centre for Chronic Disease Prevention and Management at UBC, and Dr. Cameron Gee, a postdoctoral fellow at UBC, discussed the barriers people with disabilities face in doing physical activity and the importance of addressing their needs in The Conversation.