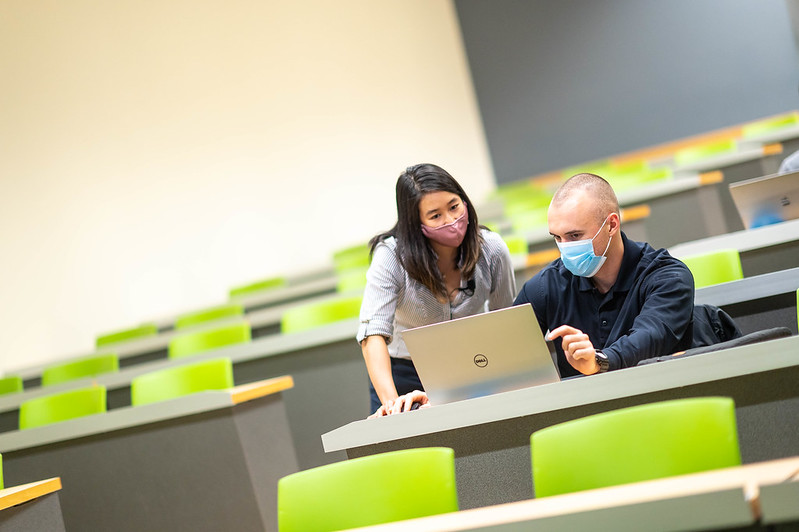 Welcome to February's issue of GradProspect, the newsletter for prospective students on UBC's graduate programs. This month we celebrate Black History Month and hear about the achievements and contributions of our Black graduate students. We check in with UBC's Faculty of Forestry on their upcoming panel discussion and highlight some of the open MSc and PhD positions at UBC. 
We recognize that COVID-19 will be top of mind for many of our applicants. UBC continues to assess challenges and barriers applicants might be facing due to the global health crisis and will update our COVID-19 FAQ with any steps taken over the next few months to address those issues. Please also see our section for prospective students and applicants.
Black History Month
This month we ask you to join us in celebrating the achievements and contributions of our Black graduate students. Our Graduate Studies Black History Month page showcases stories of some of our current students and alumni. Throughout February we'll also be sharing more stories through our social channels, so be sure to follow us and look out for these stories. 
To begin we meet Juma Orach, PhD student in Experimental Medicine (pictured below), and learn about how he's following in his mother's footsteps, but not in the way he originally imagined he would, thanks in part to his acceptance into the Mastercard Foundation Scholars Program at UBC.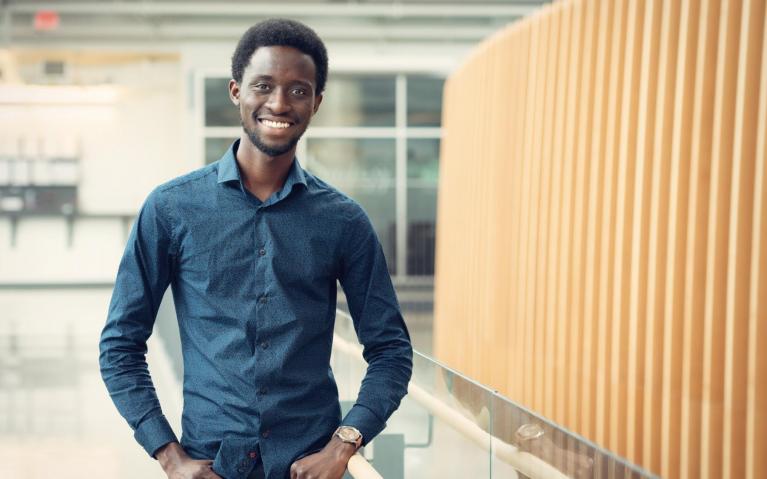 Faculty of Forestry Panel Discussion
Did you know that UBC's Faculty of Forestry is Canada's largest Forestry school? Its graduate programs and cutting-edge research are award winning and globally recognized. The school is home to four unique Professional Master's Programs, which strive to equip graduate students with the skills and tools necessary to excel in their academic and professional careers.
Later this month the Faculty will host a panel discussion about their professional programs and pathways. They'll also provide insight on how UBC Forestry is paving the way for a more sustainable future.
Tuesday, February 16, 2021
10:00 am to 11:00 am PST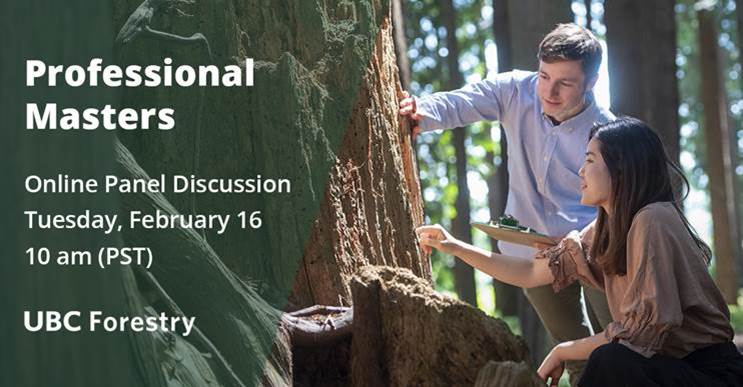 Applications are still open
Many of our graduate programs are still accepting applications for a September 2021 start. Check application deadlines by program in the Application Deadlines section of our Application & Admission page.
Research projects and supervisors recruiting students
Visit our research projects page to review open research projects and faculty recruiting students. Below is a selection of open research positions at the MSc and PhD level.
Campus Highlight
CIRS – Centre for Interactive Research on Sustainability
CIRS is a building on campus that is actively redefining our future, serving as both a hub for sustainability work on campus as well as a sustainable building research subject. An internationally recognized interdisciplinary centre, CIRS embodies UBC's Campus as a Living Lab approach to testing new ideas and sharing knowledge about sustainable building technologies and performance.
Some key features:
• 600 tons of carbon dioxide sequestered in the structure.
• Campus energy consumption reduced by 275 megawatt-hours per year.
• Water 100% supplied by rainwater.
• Campus carbon dioxide emissions reduced by 150 tons each year.