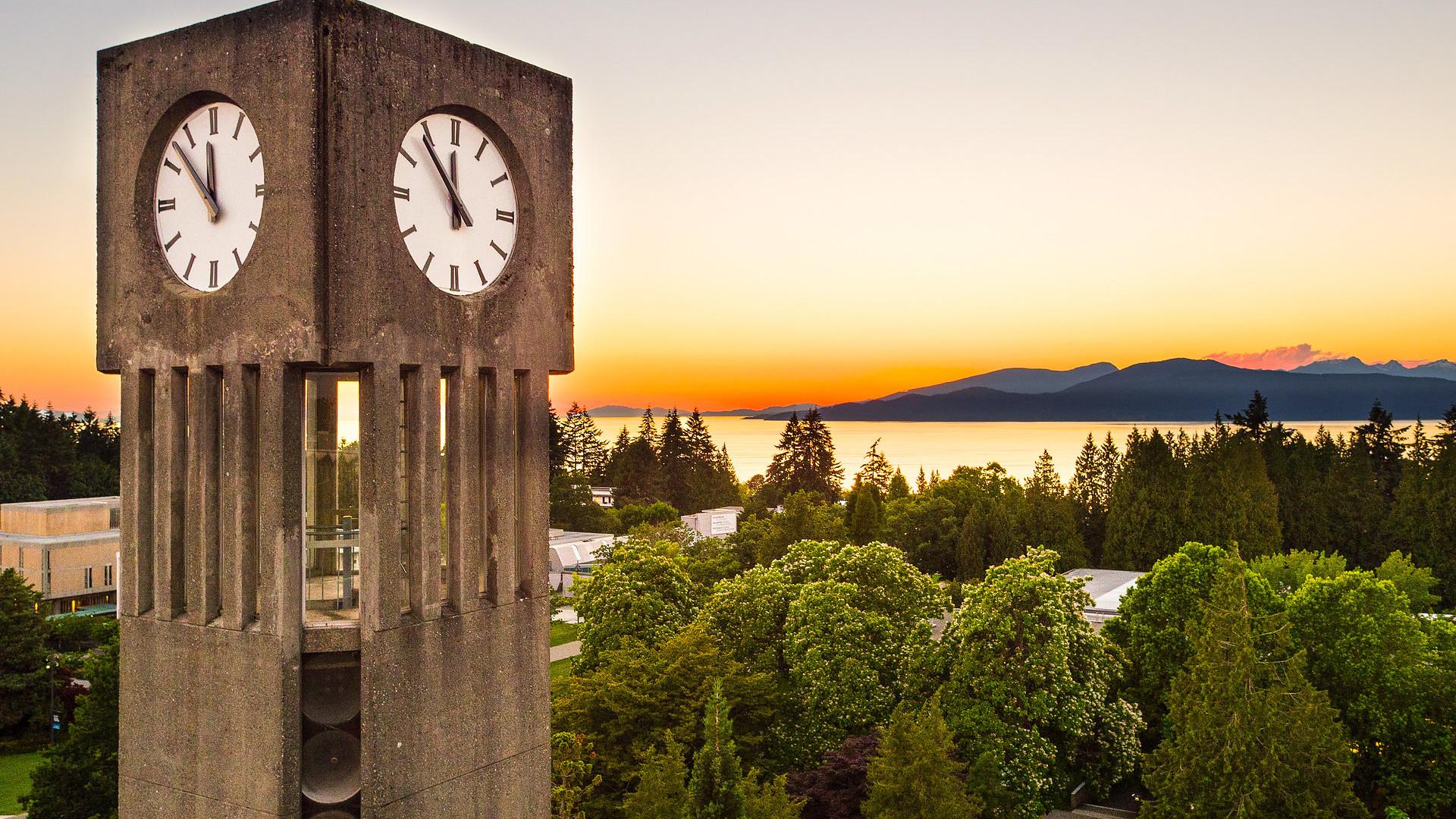 In this issue of Advance, hear about our Black History Month campaign, Dr. Porter's award for Outstanding Leadership in Graduate Education and the minimum funding increase for full-time PhD students, to take effect in September 2021. Help us spread the word about the 2021 Three-Minute Thesis competition, and consider submitting a proposal to the Killam Connection Program, to host an interdisciplinary research forum and graduate course on a theme of public importance.  
To navigate the newsletter more easily, please use the table of contents below:
COVID-19 UPdates
For the most up-to-date COVID-19-related information pertaining to graduate students please visit the G+PS website. There you can find information on finance, dissertations, housing, supports for international students, and more.
The Postdoctoral Fellows Office has also created a COVID-19 page on the PDFO website detailing supports and resources for postdoctoral fellows during the COVID-19 outbreak, including current online professional development offerings and health and wellness supports.
Black History Month
Black History Month provides an opportunity to celebrate Black history and excellence; and the many contributions of Black Canadians, Black British Columbians, and Black students, faculty and staff at UBC. On February 1, G+PS launched a Black History Month campaign, to celebrate the achievements and contributions of our Black graduate students, present and past. Over the course of the month, we have shared student and alumni stories and research spotlights on our website and social media channels. 
On February 25, the Graduate Student Society will host a student-led panel discussion on Black Experiences in Graduate Education. The panel will consist of four current and former Black graduate students and a moderator, who will tackle questions around the successes and challenges of their journeys. Please share this information with students. RSVP here.
Dr. Porter receives award for outstanding Leadership in Graduate Education
The Board of Directors of the Council of Graduate Schools (CGS) named Dr. Susan Porter, Dean and Vice-Provost, Graduate and Postdoctoral Studies as the fifth recipient of the Debra W. Stewart Award for Outstanding Leadership in Graduate Education, for her passionate advocacy and invaluable contributions to UBC and the international graduate education community.
Among other areas of focus, Dr. Porter has been integral to the work on "reimagining the PhD" at UBC, Canada, and beyond. Under her leadership, UBC Graduate & Postdoctoral Studies created the Public Scholars Initiative to support doctoral students across all disciplines and to test the idea of reconceiving concepts of dissertation scholarship to include collaborative, action-oriented research intended to make lasting contributions to the public good.
UBC named one of Canada's Top Employers for Young People 
UBC has been recognized as one of Canada's Top Employers for Young People in 2021, for the ninth consecutive year. This special designation recognizes the employers that offer the nation's best workplaces and programs for young people starting their careers.
For the eighth consecutive year, the Postdoctoral Fellows Office (PDFO) has received special acknowledgement as part of the award for the support, advocacy, and professional development opportunities provided to UBC's postdoctoral community.
Minimum Funding to Increase to $22,000 for Full-Time PhD Students in September 2021
In December, the Graduate Council voted to raise minimum funding for PhD students in the first four years of their program from $18,000 to $22,000 as of September 2021.  
Funding has been on many people's minds in the past year as the pandemic has exacerbated needs and pointed to the increased importance of financial support. We hope that raising the minimum guaranteed funding to entering and continuing PhD students for the first four years of their program will help enable them to remain true to their dedication to research and education.
2021 Three-Minute Thesis competition
Graduate and Postdoctoral Studies is hosting the first ever virtual Three-Minute Thesis (3MT) competition at UBC. Interested in learning from the top 10 graduate student researchers? Join us on March 31st for the live final. RSVP here. Questions? Connect with Jacqui Brinkman, jacqui.brinkman@ubc.ca. 
killam connection: call for proposals
Graduate and Postdoctoral Studies invites faculty members to submit a proposal for the Killam Connection Program. The initiative provides up to $25,000 to enable UBC faculty to host an innovative and interdisciplinary research forum and graduate course focused around a theme of general interest and public importance, including a series of invited scholars, public events, and incorporating various aspects of public scholarship. The first step of the application process, due at the end of March, is the submission of a Letter of Intent, outlining the applicant's interest and proposal. Further details on the program, eligibility and assessment criteria, potential ideas for public scholarship components, and a list of previous winners (with links to their courses) can be found on this Killam Connection Program page. 
Postdoc funding available for virtual conferences
The PDFO has expanded the eligibility requirements for the PDF Travel Award in order to support UBC Postdoctoral Fellows who are presenting their work at virtual conferences during this time of limited travel. The PDF Travel Awards are designed to assist postdocs in presenting UBC research work completed during their postdoctoral fellowships. These awards are awarded quarterly through a competitive adjudication process. Applications are currently being accepted for conferences held between April 1 and June 30, 2021. The deadline to apply is March 31, 2021. For more details visit the Awards and Funding page on the PDFO website.
doctoral defences back on the G+PS site
We have resumed posting upcoming Doctoral Defences on our website. Exams remain on Zoom and by invitation only, but we are posting names and dissertation titles along with the defence date, for information. Exams appear both on the Upcoming Exams page, and on the specific program pages.
UBC information & opportunities