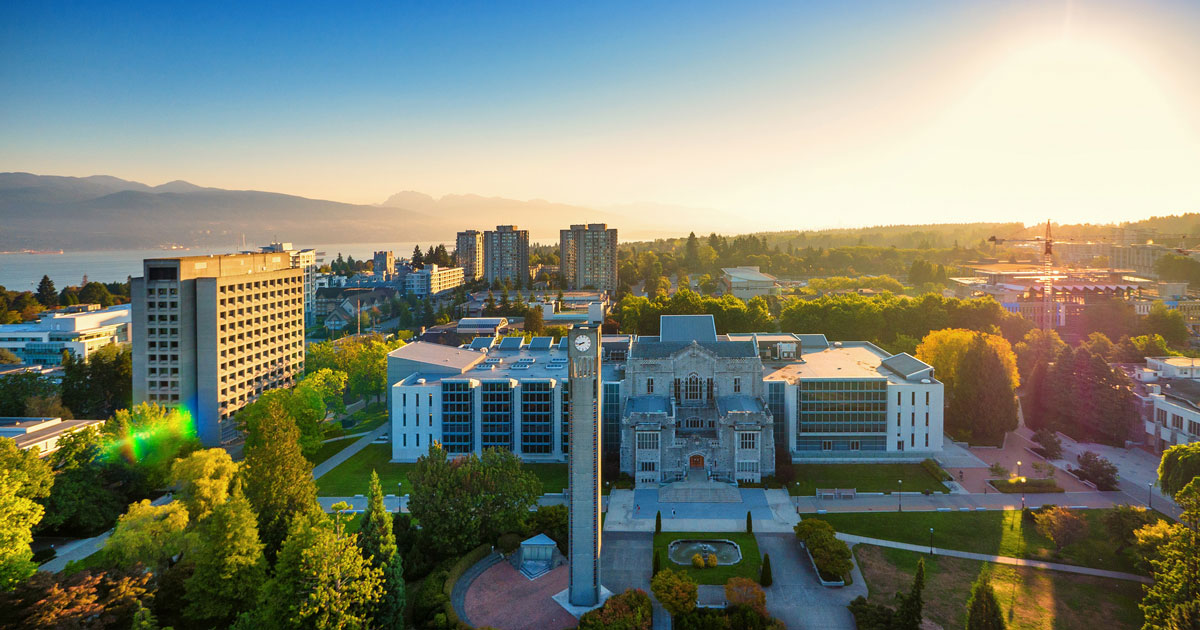 In this issue of Advance, hear from the Office of Research Ethics (ORE) on resources available during the COVID-19 context, visit our new page on how supervisors can support grad students during these times, and learn about our plans for this year's graduation. Also meet UBC doctoral student Jennifer Lavalley, one of 16 recipients of this year's Pierre Elliott Trudeau Scholarship, and Drs. Corliss Bean and Guillaume Peterson St-Laurent, the two postdoctoral fellows to receive the 2019 Killam Postdoctoral Fellow Research Prize.
To navigate the newsletter more easily, please use the table of contents below:
COVID-19 supports for grad students and postdocs
For the most up-to-date COVID-19-related information pertaining to graduate students please visit the G+PS website. There you can find information on finance, dissertations, housing, supports for international students, and more.
We have also made available a document outlining the issues relating to new international students in current context, with general information on immigration steps, as well as details on the impact of COVID-19 and relevant mitigation underway. We will continue to update this document as information becomes available. 
In addition, on May 7, we released a video message by Dr. Susan Porter, Dean and Vice-Provost, Graduate and Postdoctoral Studies, to current graduate students.
The Postdoctoral Fellows Office has also created a COVID-19 page on the PDFO website detailing supports and resources for postdoctoral fellows during the COVID-19 outbreak, including current online professional development offerings and health and wellness supports.
Resources from the Office of Research Ethics  
COVID-19 has introduced new challenges for researchers. In many cases, research projects and protocols will need to be re-conceptualized and/or amended. Learn about the resources the Office of Research Ethics (ORE) can provide, including research ethics consultations for graduate students and their advisors.
Supporting grad students in the COVID-19 context
In the current context and the necessity of working from home, Graduate and Postdoctoral Studies has gathered suggestions and guidance for supervisors as they work remotely with their students – continuing to mentor them, assisting them in the continuation of their research and scholarly activities, and helping ensure an environment that promotes the wellbeing of all.
Webinar on supervision in the COVID-19 context
On May 26, 2020, The Faculty of Graduate and Postdoctoral Studies (UBCV) and the College of Graduate Studies (UBCO) co-hosted a webinar focusing on "Supervision in the COVID-19 Context".  Three areas were addressed: Revisiting Supervision Principles and Expectations; Reframing our Supervisory Approaches; and Pivoting and Pausing Research with Graduate Students. Access the Webinar videos and related resources here. 
How to honour our graduates at this year's graduation
UBC announced that this year's virtual graduation ceremony will be held on June 17, 2020. G+PS is considering ways to honour our graduates, including how to best utilize doctoral citations. We recently added all relevant citations (4850) from the last 12 years to the Faculty pages on our website, as well as each program page. We will be sharing a randomly-selected citation each day on our homepage, and we will add this year's citations to our database by graduation. If you have ideas of how we could further honour our 2020 graduates, please email us at grad.communications@ubc.ca.
UBC doctoral student wins the Trudeau Scholarship
On April 6, the Pierre Elliott Trudeau Foundation announced its newest Scholars. Among them was Jennifer Lavalley, a PhD student in Interdisciplinary Studies at UBC, exploring the experiences of Indigenous people who use drugs in order to optimize and ensure the cultural relevance of overdose-focused harm reduction and substance use treatment.
Meet the 2019 Killam Postdoctoral Fellow Research Prize Winners
The Faculty of Graduate and Postdoctoral Studies is pleased to announce the winners of the 2019 Killam Postdoctoral Fellow Research Prize. Awarded to two UBC Postdoctoral Fellows annually for excellence in research, this year's recipients come from UBC Vancouver's Department of Forest Resources Management and UBC Okanagan's School of Health and Exercise Sciences.
PDFO and SPARC Complete Second Round of Internal Review Training Program
The Postdoctoral Fellows Office (PDFO), in collaboration with SPARC (UBC Support Programs to Advance Research Capacity), has completed the second round of the new Internal Review Training Program. This year, six Postdoctoral Fellow reviewer and three past participant mentors participated in the program.
Update on the 2020 UBC Internal Banting Competition
In light of the currently-unfolding situation related to COVID-19, the Banting Postdoctoral Fellowships Program has delayed the anticipated launch of the 2020 Banting competition to June 1, 2020 with an anticipated application deadline of October 1, 2020. As in previous years, the UBC Internal Banting Competition will be managed by the Postdoctoral Fellows Office.
UBC information & opportunities