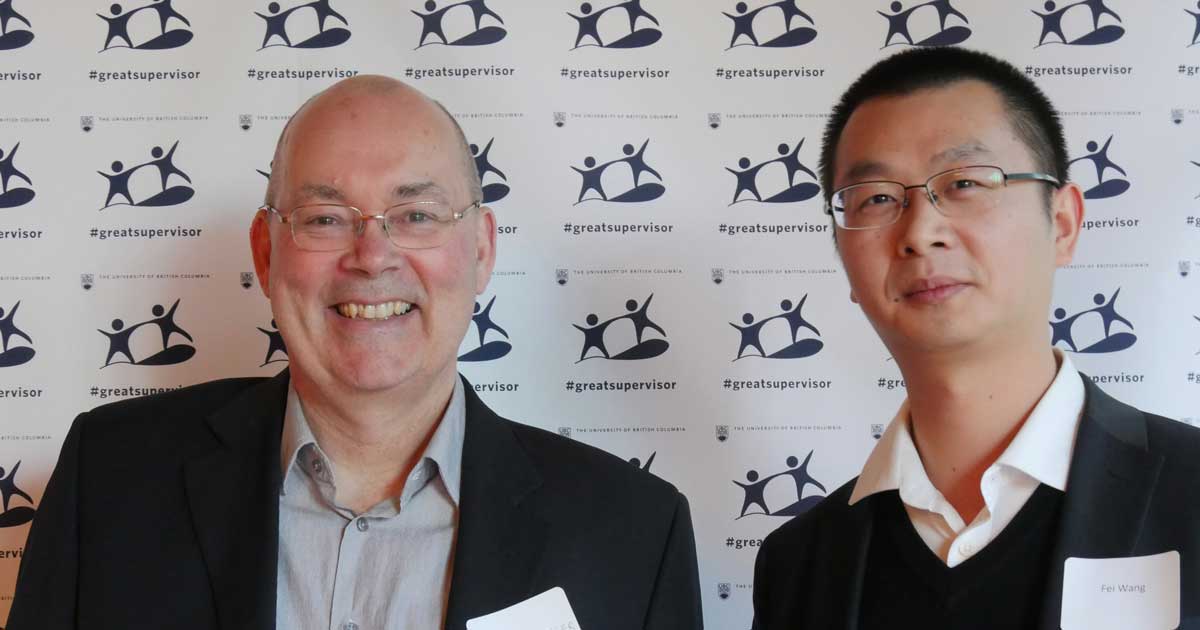 by Theresa Rogers, Associate Dean, Faculty and Program Development, G+PS
This autumn, several events celebrated and examined the crucially important role of graduate supervision in excellent teaching and learning on our campus. While surveys consistently show that most of our graduate students are satisfied with their supervisory relationships, we are continually trying to increase our support and improve graduate supervision pedagogy and practices. 
In October, we once again acknowledged supervisors from across campus who received kudos from their graduate students through social media during May's #GreatSupervisor Week. At our celebration, we hosted over 75 supervisors and students who raised a glass, took many photos, and received their gift. Provost Andrew Szeri and Dean Susan Porter congratulated the supervisors and noted the many wonderful comments they received. 
This fall we also honoured two outstanding supervisors with the Killam Mentoring Award. This award recognizes one senior and mid-career faculty member's outstanding ability to foster the intellectual, professional, and person al development of graduate students. Among the many attributes considered are: modelling excellence in scholarship, inspiring students to reach their full potential, fostering critical thinking, scholarly rigour and creativity, and promoting a climate of respect and collegiality. This year's winners are Leonard Foster, Professor of Biochemistry and Molecular Biology and Molly Babel, Associate Professor of Linguistics, who each received their award from Provost Szeri during convocation ceremonies. 
And finally, in October and November we co-sponsored a series of workshop performances entitled "Don't Rock the Boat" that explored graduate supervision and wellbeing through a series of short vignettes. In thoughtful and engaging ways, three talented actors portrayed key aspects of the supervisory relationship, such as communication, power differences, funding expectations, and boundary negotiation. Six performances were presented to audiences made up of students, staff and faculty, or mixed groups in order to create a dialogue with audience members about how we might improve graduate supervision. The project is funded by TLEF and is part of the UBC Research-Based Theatre Collaborative. For more information, contact: Susan Cox (susan.cox@ubc.ca) or Michael Lee (michael.lee@ubc.ca).