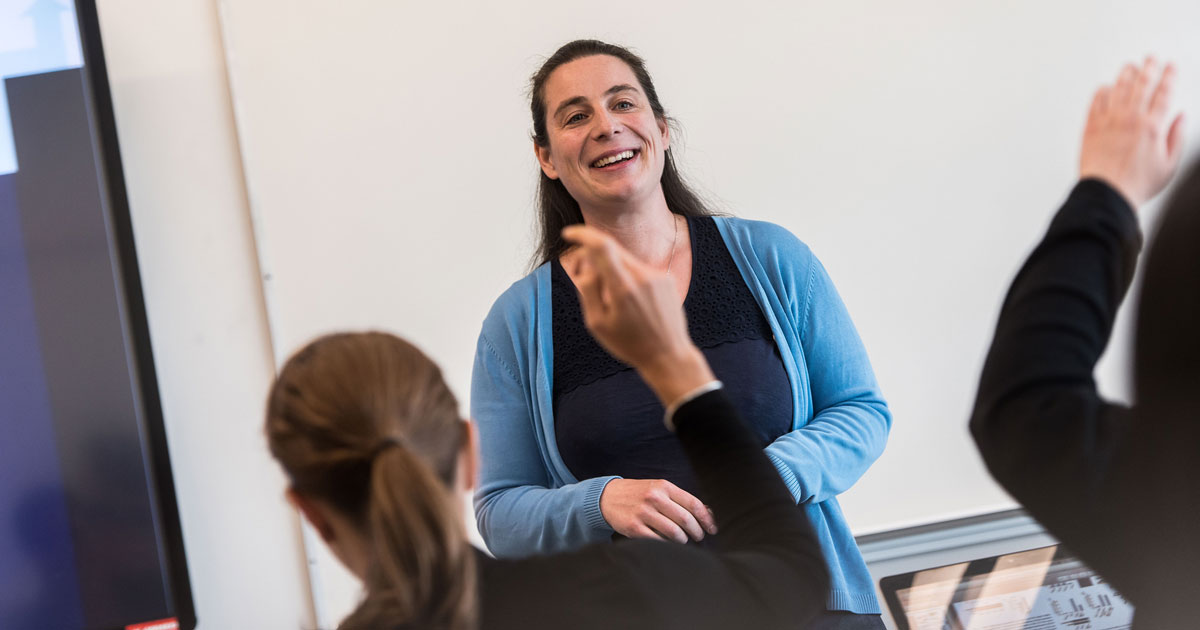 By Jacqui Brinkman, Director of Graduate Student Professional Development at G+PS
Last fall, I received an email from Dr. Eric Eich, forwarded by my dean. It highlighted online professional development programs for faculty, graduate students, and postdoctoral fellows available through UBC's institutional subscription to the National Center for Faculty Development and Diversity, or NCFDD. Like many busy people at UBC, I promptly marked the email for "I really need to follow up" rather than taking action. Fast forward to spring and a rare 'catch up on email morning' and I finally followed up on the email, subscribed to the website, and signed up for the Monday Motivator, an email that arrives every Sunday. After a few weeks I was hooked. Here's why!
The emails provide brief, honest advice on how to develop strategies for being more productive by protecting your time for your research/work/family/special project and identifying ways you avoid projects that will benefit you the most. How do you procrastinate? I know I'm guilty of keeping up with smaller projects to avoid high impact, larger, more mentally-challenging tasks. The emails are friendly, helpful reminders to prioritize.
What really caught my eye was the multi-week courses offered in the spring: "Imposter Syndrome: How to Recognize it, Overcome It and Realize Your Academic Goals" and "How to Navigate the Academic Job Market". At this point, I decided to explore the site more and discovered all of their past webinars and courses are available in the course library on demand. Topics range from writing and publishing to managing your time to working with co-authors and managing conflict.
Their programs also include:
The Dissertation Success Curriculum: this 12-week program, aimed at doctoral candidates, is available on demand and includes training modules on daily writing, understanding resistance, exploring YOUR writing process, avoiding perfectionism, and more.
The Faculty Success Program (Jan 20-Apr 13, registration opens October 29 and closes November 30): according to Ryan Blocker at NCFDD, this program is "one of the clearest demonstrations of the effective philosophies of the NCFDD. Specifically designed for tenure-track and tenured faculty, it uses empirically-tested methods to improve research productivity through intense accountability, coaching, and peer support and to propel their work-life balance and personal growth. In the program, participants receive coaching from Dr. Rockquemore in the form of weekly webinars, join a community of like-minded academics who help to keep them accountable to their writing goals, and receive personal coaching from seasoned, tenured faculty who have mastered the NCFDD core curriculum."
Dr. Bianca Eskelson, Assistant Professor in the Department of Forest Resources Management at UBC, states "Participating in the Faculty Success Program offered by the NCFDD is the best thing I have done since starting my faculty position at UBC. The NCFDD has provided me with a network of supportive colleagues who actually provide positive feedback on my achievements and can understand the challenges I am facing. It also taught me to focus my time at work on what matters most for my promotion and tenure thereby increasing my research productivity through daily writing practices and improved time management."
Dr. Ronald Garcia, Associate Professor in the Department of Computer Science at UBC, says, "The NCFDD Faculty Success Program was, in my view, one of the keys to my navigating the tenure-track process and being promoted to Associate Professor with tenure this past July. By participating, I developed a number of skills that I use on a daily, weekly, and per-semester basis to be productive as a faculty member. I have also benefitted from having access to various targeted seminars that the center offers online and whose recordings and slides they make available. I can't recommend it enough."
The 14-Day Writing Challenge: scheduled regularly (Oct 29-to Nov 11), these writing communities require that you commit to writing for 30 minutes per day and take time to support others in the community.
Regular webinars: these monthly sessions complement the Dissertation and Faculty Success programs and are live, interactive sessions that are recorded for future viewing. Upcoming sessions include:
Wed, Oct 24, 9-10:30 a.m. Writing for a Broader Audience: How to Convey Complex Ideas in Clear, Accessible Prose
Mon, Nov 5, 11 a.m.-12:30 p.m. Networking for Introverts (and Extroverts, Too!): How to Make the Most of Your Next Conference
Thu, Nov 8, 11 a.m.-12:30 p.m. How to Manage Stress, Rejection & the Haters in Your Midst
Wed, Jan 16, 11 a.m.-12:30 p.m. Managing Multiple Roles: How to be a Faculty Member and an Administrator
I'm sure you've received information about these programs from your deans. I encourage you to check out the programming for yourself and/or for your graduate students and postdoctoral fellows. You can register at https://www.facultydiversity.org/institutions/ubc.
I'd love to hear your thoughts! Feedback is welcome at jacqui.brinkman@ubc.ca.