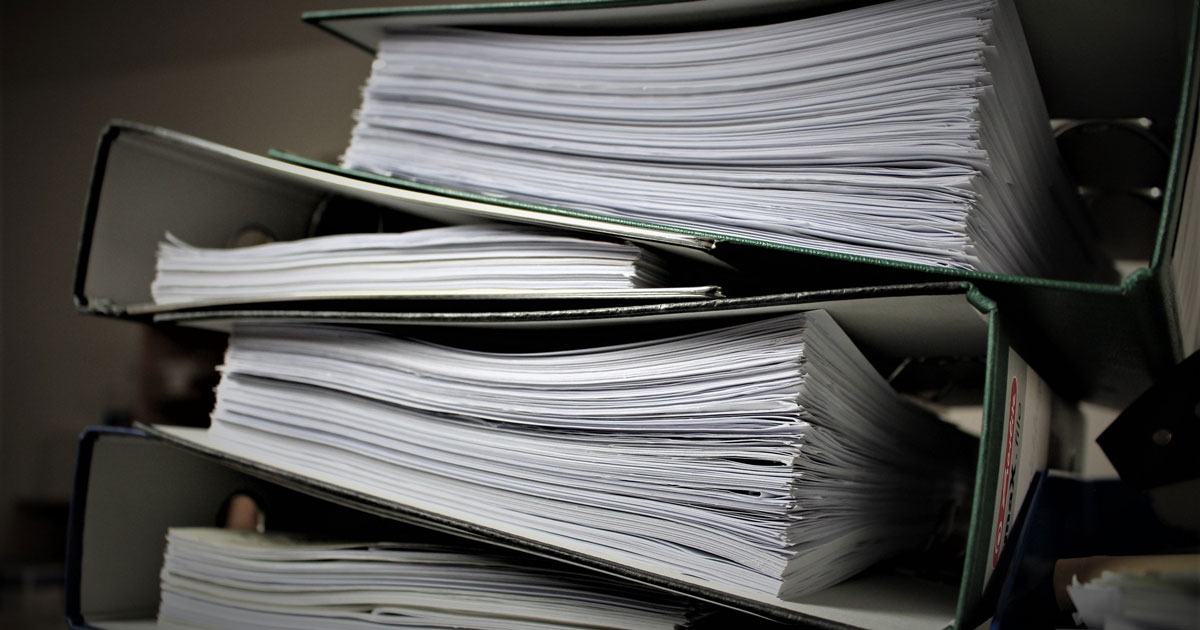 By Julian Dierkes, Associate Dean, Funding
The vision of the "paperless office" is taking a next step at G+PS. With eVision, much of the admissions and evaluation process has moved entirely online. In award adjudications, we no longer ship boxes of ring binders full of applications to adjudicators.
But beyond eliminating paper (waste), electronic forms offer new opportunities and are heralding changes in how we evaluate award applications and many other documents. As G+PS oversees numerous adjudication processes (nominations for tri-agency funding, internal competitions like various Killam prizes and affiliated fellowships, etc.), I notice that adjudicators are increasingly spending a lot of time searching for additional information online. By moving applications to PDF formats and encouraging applicants to include clickable hyperlinks in their materials, we will not only allow adjudicators to work more efficiently, but we also support a development that looks at application documents increasingly as living documents, rather than a listing of past achievements/future plans.
I have noticed this in multidisciplinary adjudications, in particular, where adjudicators are going beyond the text of an application. They may be looking up a journal that they are not familiar with, or perhaps terminology in a "neighbouring" discipline, or an institute with which an applicant has been affiliated in the past. All of these strategies allow adjudicators to focus more on the substance of an application rather than having to rely on more general markers, or their sometimes-limited knowledge of fields outside their immediate area of expertise. Rather than simply note an entry in a list of publications, an adjudicator might click through to read the abstract, or, they might take a glance at a journal where the applicant has published but that they are not familiar with, or they might check whether an institute that is listed as an affiliation is linked to a university. These are important changes in how we evaluate research as the number of publications seems to be proliferating, and as we cast our net more internationally for students and colleagues.
Through IT Services, we all have access to Adobe Acrobat Pro that allows us to assemble packages of PDFs from separate files. It is no longer necessary to print documents only to then scan them to become part of a complete application package, since we are also eliminating the requirement for signatures in many cases. That means that applicants can avail themselves of software to produce PDF versions of their documents which, in turn, allows them to include clickable links. Thus, as a step toward enabling clickable links in files, Killam Postdoctoral Fellowship nominations we will no longer accept PDFs that have been scanned. With other competitions, especially Tri-Agency, we have no direct control over the format of the application, but hope to learn from a move toward making documents come alive through links. This is experience that we could then share with external funders.
Note that applicants should not count on adjudicators to follow every (or any) link that is included in a document. In other words, a link should not be seen as an opportunity to turn a two-page document into a 25-page document. The two pages need to stand on their own, even if the adjudicator does not click on a single hyperlink. However, should adjudicators be looking for additional information, the inclusion of links will allow them to get there more quickly and to have a better sense of the substance of an applicant's accomplishments or aspirations.
Please contact anne.brozensky@ubc.ca for more information.