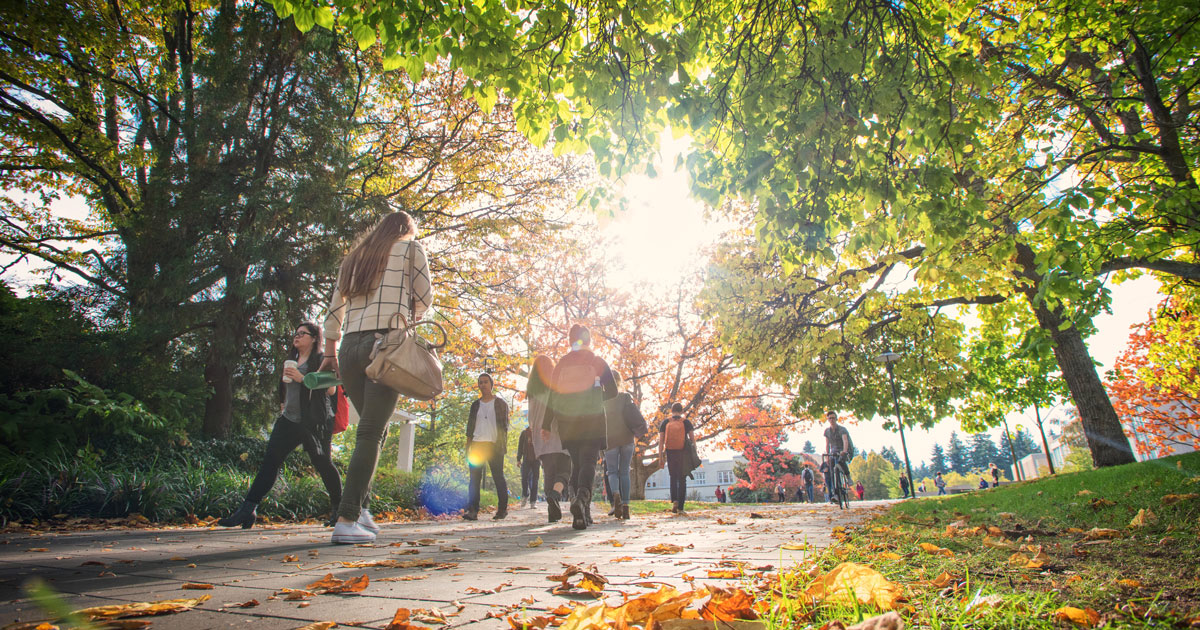 Many departments are expecting new graduate students this September, and G+PS is excited to welcome them to Grad Studies. There are a number of resources available for newly admitted students as well as a few next steps to take care of to ensure a smooth arrival to UBC. Here are a few highlights; a full checklist can be found on the G+PS website.
Graduate Student Community Forum
All newly admitted graduate students are invited to join our online Graduate Student Community Forum. This is a great place to meet other graduate students, and the discussion boards provide quick and convenient access to details on common questions and answers from peers and UBC advisors. The online community consists of a variety of forums including Accommodation, Settling in/New to Canada, Making Friends, International Students, Volunteer Opportunities, and more. Please encourage your students to make use of this valuable resource.
Pre-arrival webinars
In partnership with colleagues from International Student Development and Enrolment Services, G+PS offers pre-arrival webinars for newly admitted students. There are two scheduled for July 4 and 5 covering topics on student financing, tuition assessment, life in Vancouver, and for international students, an entire hour dedicated to immigration, working on and off campus, health insurance and banking and cell phones. Please encourage your students to register for one of these pre-arrival webinars, particularly if they are new to Vancouver and Canada: orientation.grad.ubc.ca/events/
UBCcard
New students can apply online for the UBCcard, which is their official student identification card starting July 16. In addition to ID, the UBCcard is a library card, it acts as an electronic key to UBC building space, grants free access to Thunderbird games and facilities, and is a digital wallet for use at the UBC Bookstore and Food Services' dining locations. As well, when commuting on Translink, students are required to carry a valid UBCcard when using a U-Pass linked Compass Card. For details: ubccard.ubc.ca/about-the-ubccard/faq
Graduate Game Plan
The Graduate Game Plan guides students through the primary stages of their graduate education. It provides advice for students on strategies for attaining academic and career success.
Orientation events
Many departments are hosting orientation events for their newly admitted graduate students. We recently asked programs to let us know how they're organizing their orientation events and what topics are covered. Some programs offer short and concise programming, while others host two-day or even month-long events. For several programs, current graduate students play a big role in sharing program- and lab-specific details, procedures and ways of life.
G+PS works with the Graduate Student Society and International Student Development to host a Welcome Orientation each year. This year the main orientation takes place on Thursday, August 30. Here's a summary of the events planned:
International Student Orientation,CIRS 1250, 9:30AM – 11:30AM
This is an interactive session designed specifically for international students at the graduate level, addressing important topics such as study and work permits, work authorization, and health insurance.
Graduate and Postdoctoral Studies Welcome, Chan Centre, 1PM – 4PM
Welcome addresses, as well as an overview of campus resources and strategies for thriving in graduate school from both the faculty and graduate student perspective. All newly admitted students are invited.
Campus Resources & Student Activity Fair, 4PM – 6PM
A G+PS & GSS partner event on the grass meridian on Main Mall near the flag pole (approximately 30 campus resource units and 18 student activity groups will have booths at this fair)
Additional programming continues through September with peer relationship building events offered by the GSS, and professional development workshops offered by Graduate Pathways to Success. Please encourage your students to check the Orientation Events listings on our Orientation website.