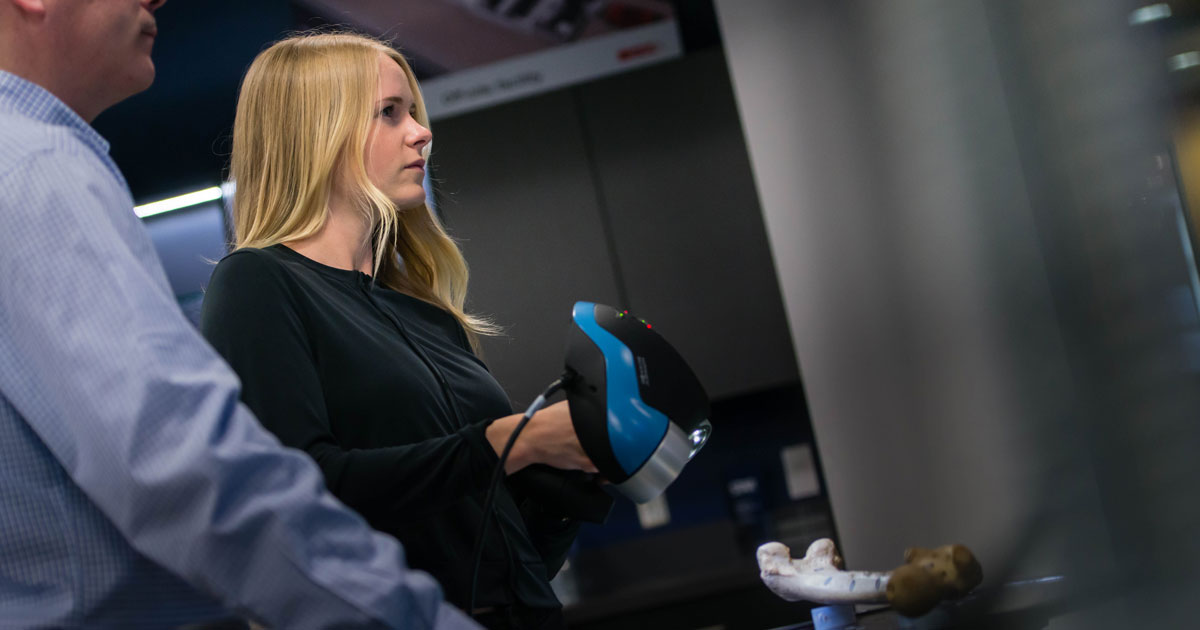 by Professor Gail Murphy, Vice-President, Research and Innovation (VPRI)
In August 2017, the Vice-President Research portfolio gained Innovation as a core mandate and became the Vice-President Research and Innovation Office. "Innovation" is a term that's being used more and more these days, in many different contexts and with many different meanings. In our portfolio, "Innovation" captures the process through which research, discoveries or ideas create tangible economic or societal impacts. We are excited by the addition of Innovation to our portfolio's mandate as it enables us to think strategically about how to support the research-innovation continuum: from the generation of new knowledge (research) to the application of that knowledge to improve the world around us (innovation).
Development of the Innovation strategy in our portfolio has included in-depth discussions with multiple stakeholders both on and off our campuses. Through these discussions and informed by the strategic planning process for Shaping UBC's Next Century, what clearly emerged was the need for four different pathways to innovation: commercialization, entrepreneurship, innovation development, and knowledge exchange.
Commercialization
The first pathway, commercialization, has been supported for over 30 years at UBC by the University-Industry Liaison (UILO) office. The UILO helps transfer research into applications and impact through patenting, licensing and sponsored research. Each year, the UILO supports 1,300 research projects with industry, government and non-profit partners. More than 200 patent applications are filed each year, and there are currently more than 450 license agreements to UBC technologies. Products using UBC research discoveries have generated an estimated $11.5 billion in sales.
ENTREPRENEURSHIP
The second pathway, entrepreneurship, has been primarily supported through entrepreneurship@UBC over the past 5 years. e@UBC offers venture-building programs and incubation and acceleration spaces, as well as investment, training, and mentoring opportunities. Since 2013, e@UBC has incubated and accelerated more than 225 new ventures. Companies supported by e@UBC have attracted over $130 million in angel and venture capital and are making a strong, positive impact in the local economy, currently employing more than 450 people.
Innovation development + Knowledge exchange
The last two innovation pathways are currently under development—stay tuned! The innovation development pathway will help to further partnerships between UBC researchers and other entities, whether they are not-for-profits, government, local small and medium enterprises, large multi-nationals or international societies. These types of partnerships are vital as they can inform the direction of research conducted at UBC towards potential, valuable applications, and can help ensure that these results reach potential receptors. The knowledge exchange pathway will aim to help researchers create long-term, two-way relationships with communities and stakeholders that will enable research results to positively impact policy and practice.
UBC is a large and complex place. Providing simpler ways to access innovation support for UBC researchers and for external partners is a key part of the Innovation UBC strategy. To help achieve this, we have launched innovation hubs in downtown Vancouver (at Robson Square) and downtown Kelowna (at the Okanagan Accelerator Centre). These hubs provide a convenient physical space to access the Innovation UBC network and for UBC and external partners to connect and collaborate.
Shaping UBC's Next Century sets out a strong challenge to increase the mobilization of knowledge generated at UBC. Graduate students and postdoctoral fellows are key to helping us meet this challenge by providing a wealth of new ideas and insights, as well as new perspectives on existing approaches. We invite all researchers at UBC—faculty, students, and staff—to engage in the emerging innovation activities to help further increase the impact of UBC research in our local community and around the world. You can find out more at innovation.ubc.ca.