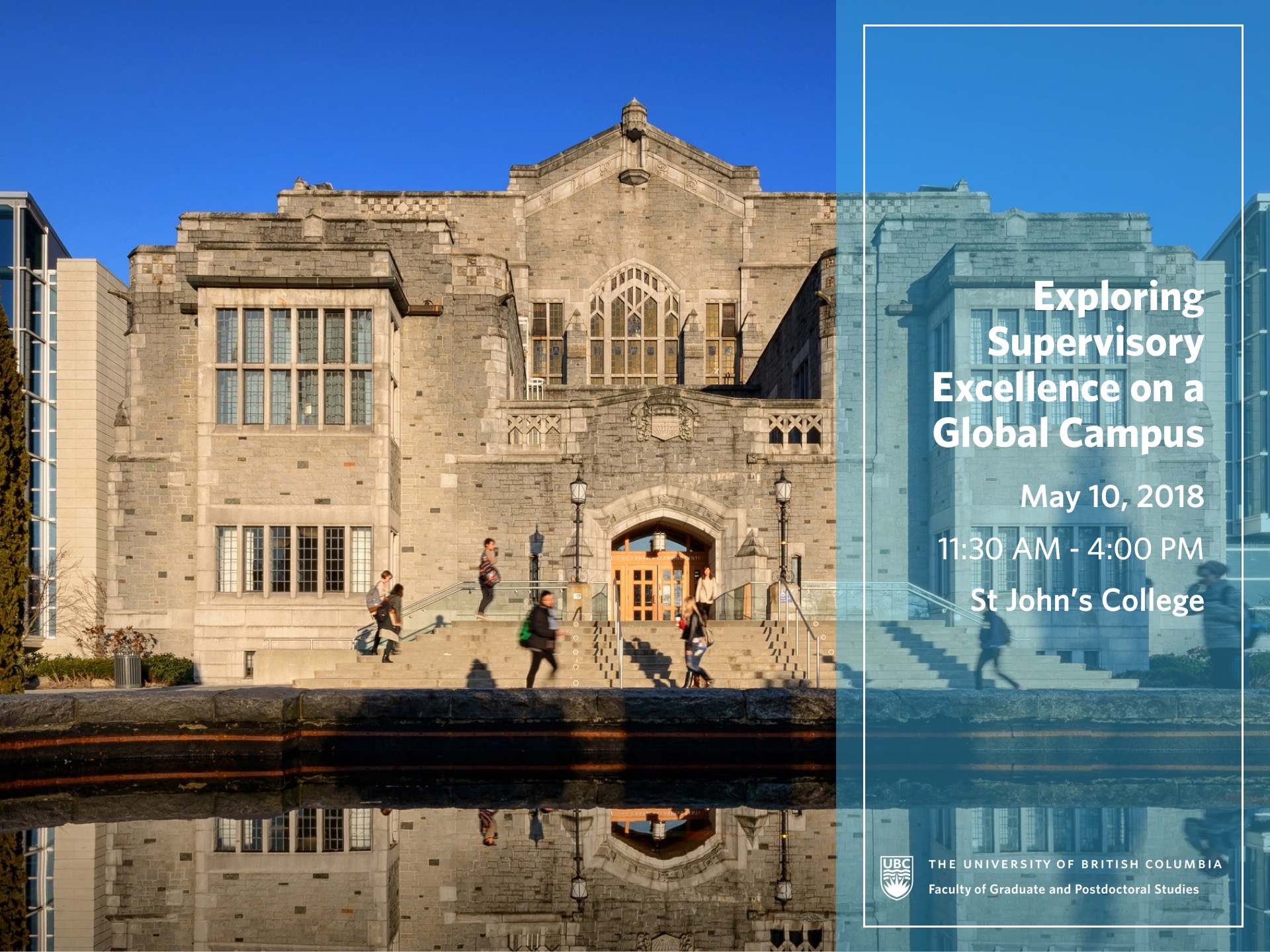 Thirty-five per cent of UBC Vancouver's graduate student population is international and diversity within that group and among other graduate students, faculty and staff continues to grow. This growth poses many benefits as well as complex challenges to the graduate supervisory relationship, for both students and supervisors.
Please Join us at this half-day symposium to explore the role of intercultural difference on an increasingly global and diverse campus and help us to frame further questions around which we can work together to effectively navigate conflict, power differentials, research goals and resource issues that can arise in the graduate supervisory relationship.
May 10th, 2018
11:30 AM - 4:30 PM
St. John's College
Agenda:
Opening comments by Andrew Szeri, Provost and Vice-President Academic
Lunch
Keynote Speaker Nanda Dimitrov (Western University)
Open dialogue with graduate student leads facilitated by Aftab Erfan, UBC Equity and Inclusion Office
Closing comments by Susan Porter, Dean and Vice-Provost, G+PS
Organized and hosted by Shirley Nakata, Ombuds Office and Theresa Rogers, G+PS. Funded by UBC Equity Enhancement Fund with support from G+PS, TLEF, International House, and UBC Wellbeing.
Registration Link: https://equity.ubc.ca/events/exploring-supervisory-excellence-on-a-global-campus/