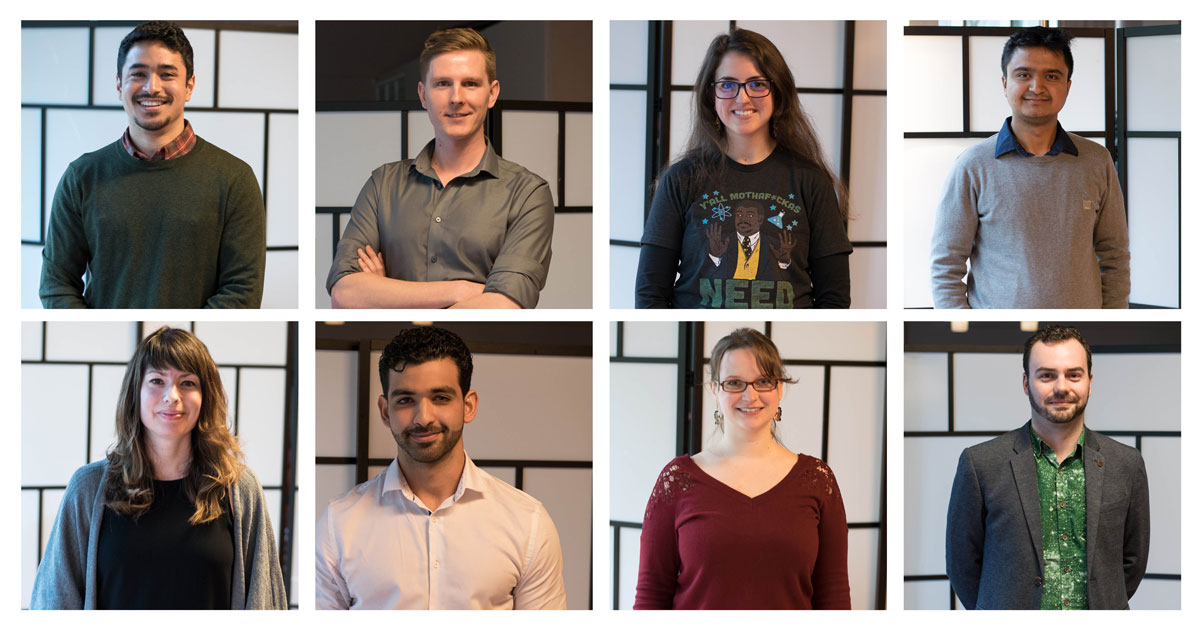 by Jacqui Brinkman, Graduate Pathways to Success Manager at G+PS
One of my favourite times of year is February and March when we host the annual Three Minute Thesis competition. Each year I have the privilege of witnessing many graduate students hone their oral presentation skills and share the story of their graduate student research. In the below few paragraphs, I hope to inspire you to get your graduate students involved in this opportunity to share their research beyond their discipline.
Programs like the Three-Minute Thesis (3MT) help students better articulate what they do which builds their confidence and helps them think differently about their research. This leads to all sorts of positive outcomes including helping participants write their thesis or dissertation and better preparing them for their PhD defense.
You can check out their presentations (like mini-TED talks) at https://3mt.grad.ubc.ca/videos-images/2018-finalists/. If your program is not represented you can contact jacqui.brinkman@ubc.ca to learn how to get involved next year.
Through the 3MT competition I get to know, and keep in touch, with many incredible students. Presenters have gone on to:
win presentation awards at academic conferences
write articles for departmental newsletters
use their 3MT videos on LinkedIN to help connect with other researchers and future employers
have their 3MT adapted by Jorge Chan into a 2 min thesis animation
discuss their research in podcasts or on the radio, one in a full hour episode of Ideas from the Trenches.
Many reach out to thank me and express how participating in 3MT has helped. Here are a few examples, in their words:
"By participating in 3MT, I gained a refreshing dose of research motivation. Writing my 3MT provided the opportunity to stop and clearly articulate what I wanted to contribute to research and why."
"When working on a PhD and communicating primarily with other like-minded researchers, it is so easy to get wrapped up in the details and forget the bigger picture. 3MT helped me to take a step back and learn to communicate the full story of my thesis, which has helped me when networking at conferences, presenting posters, and applying for scholarships."
"It makes you really think about why your work is important, and how to teach other people about it most effectively."
3MT doesn't start and end with the semi-finals and finals either. Each year we host a series of workshops leading up to the event including Introduction to Interacting with the Media (which advises on articulating the key messages of your research) and how to give a great talk (various sessions). Departments who host heats also offer training sessions. After the final, top finalists:
give the keynote address at the UBC Multidisciplinary Undergraduate Research Conference
participate in the UBC/SFU showcase at Tapestry, a seniors' residence in Wesbrook Village
present to the University Women's Club of Vancouver at Hycroft House
and are invited to various events at the University
I receive glowing feedback from the audience members on how important hearing about graduate student research is to them as members of the public.
As a spin-off of 3MT, we organize regular graduate student 'Masterclasses' talks at Tapestry, inviting 3MT and PhDs Go Public Talk alumni to present. If you have a graduate student you would like to suggest to speak a Tapestry Masterclass session, please send your suggestions to jacqui.brinkman@ubc.ca.
Where are the Humanities?
A question from several faculty members during this year's semi-finals was "is this session themed?" which then lead to a conversation on where the Arts and Humanities students were. And the life sciences. Their research is so interesting and would be a great addition to the program. We've had participation from several Arts and Humanities, Fisheries and Botany programs in the past but there was a notable absence in this year's competition. If you are interested in learning more about how your department could help your graduate students get involved next year, please e-mail jacqui.brinkman@ubc.ca.