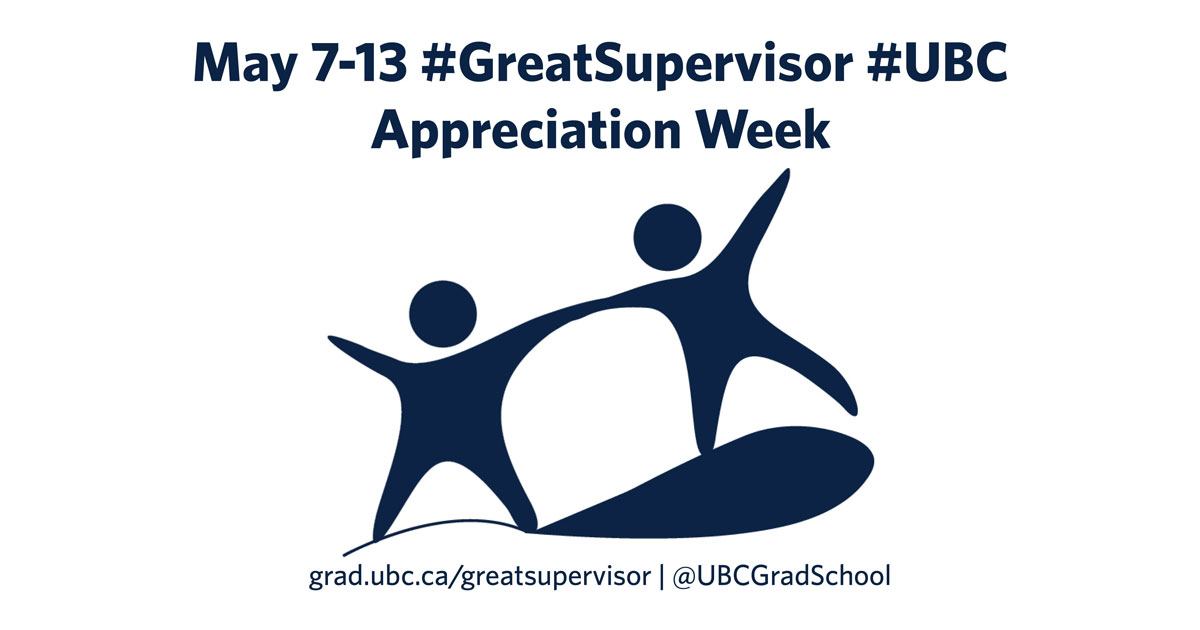 Coming up in May, G+PS will be presenting our second annual Supervisor Appreciation Week! From May 7-13, we'll be inviting UBC graduate students to tell the world about their great supervisors through social media and an online submission form.
#GreatSupervisor week started at the University of Calgary in 2014, and we are grateful to them for their inspiration and support in this initiative.
Graduate students will be invited once again to offer kudos using #GreatSupervisor #UBC on Twitter and Facebook. Visit grad.ubc.ca/greatsupervisor to see what students said during last year's Supervisor Appreciation Week. Last October we celebrated all of the "great supervisors" and presented them with small gifts.
Support for students and supervisors
Wondering what makes a great supervisor? Graduate and Postdoctoral Studies offers supervision resources for both graduate students and faculty. Students can find resources under Supervision & Advising and faculty can find more information under Information for Supervisors.