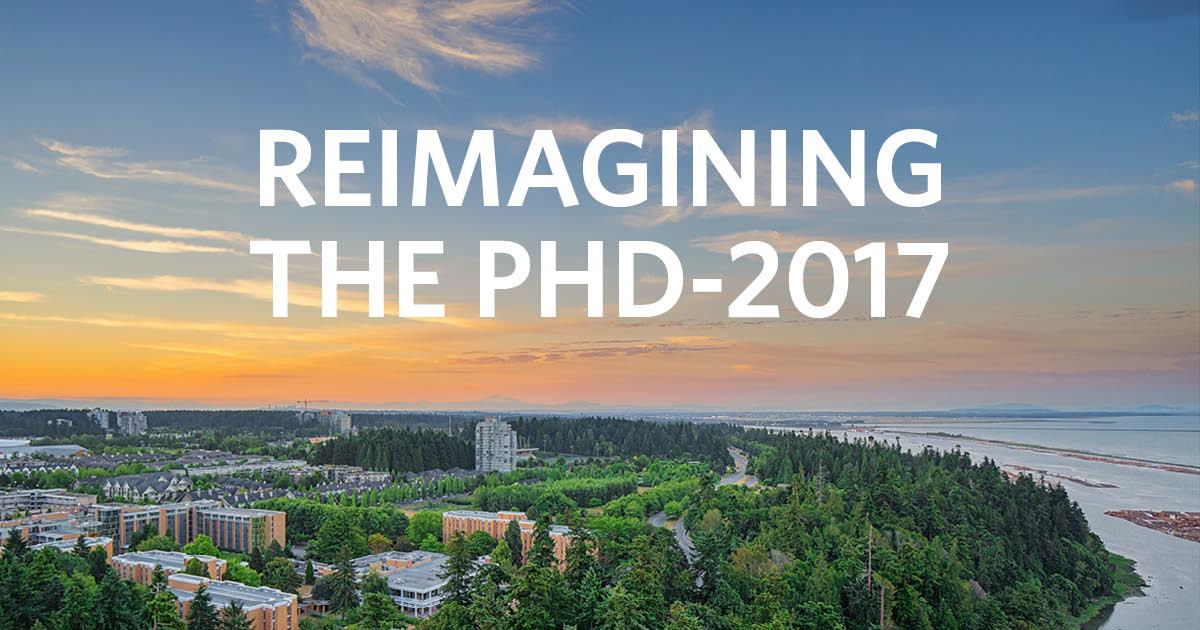 Reimagining the PhD Symposium 2017 Report Published
The final report for the Reimagining the PhD Symposium 2017 is published. 
Held at UBC's Jack Poole Hall on 29 September 2017, the Symposium brought together noted scholars, community partners, practitioners, and students to discuss the future of doctoral education.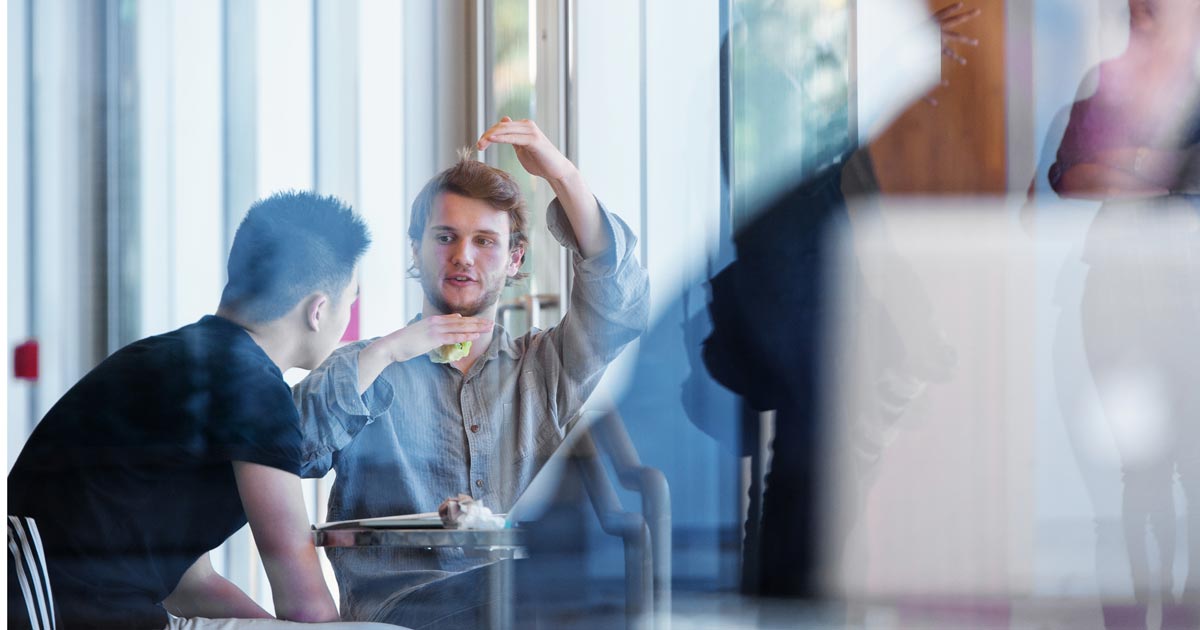 How Can I Help My Research Graduate Students Plan For Their Careers?
The career paths for graduate students in all academic fields are becoming increasingly diverse; data from the UBC PhD Career Outcomes Report shows that of individuals who completed a PhD between 2005 and 2013, 51% of graduates are working in higher education, 26% are in the private sector, and 13% are in the public and non-profit sectors. As a result, more and more graduate students feel unsure about what career options they might choose to pursue after completing their degree. Danielle Barkley provides insights into how instructors can support graduate students' career trajectories.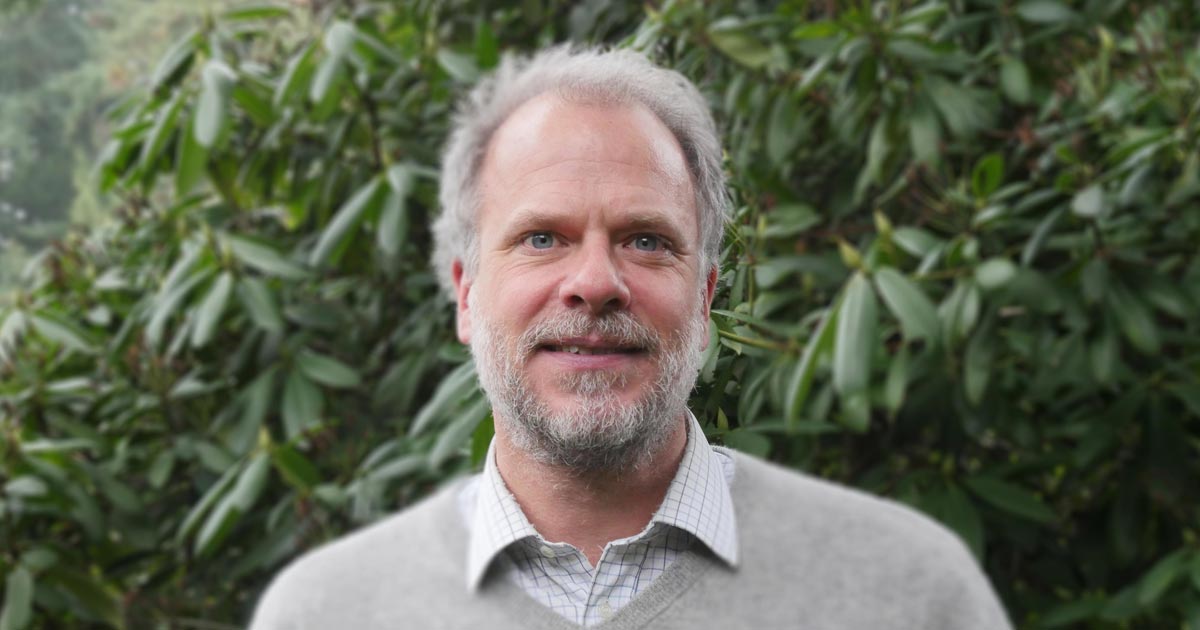 Spotlight on: Associate Dean Julian Dierkes
Dierkes, who oversees graduate student funding for G+PS, and is a professor in the School of Public Policy and Global Affairs.

"We try to include all the different approaches to graduate education and postdoctoral fellowships that can be found across such a varied campus and landscape of disciplines, research methodologies and personalities," he says.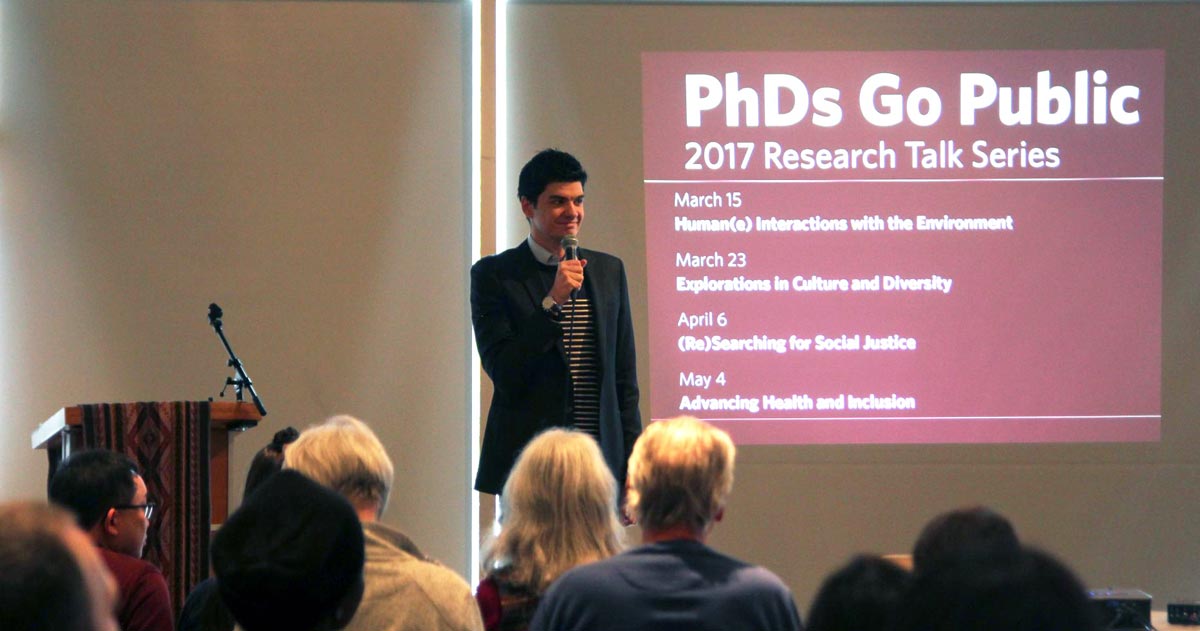 PhDs Go Public Returns in 2018!
The PhDs Go Public Research Talk Series returns in 2018 with six dynamic events, where doctoral students tell their community-engaged research stories in just under seven minutes. This year's themes include education, environment, culture, social justice, and health.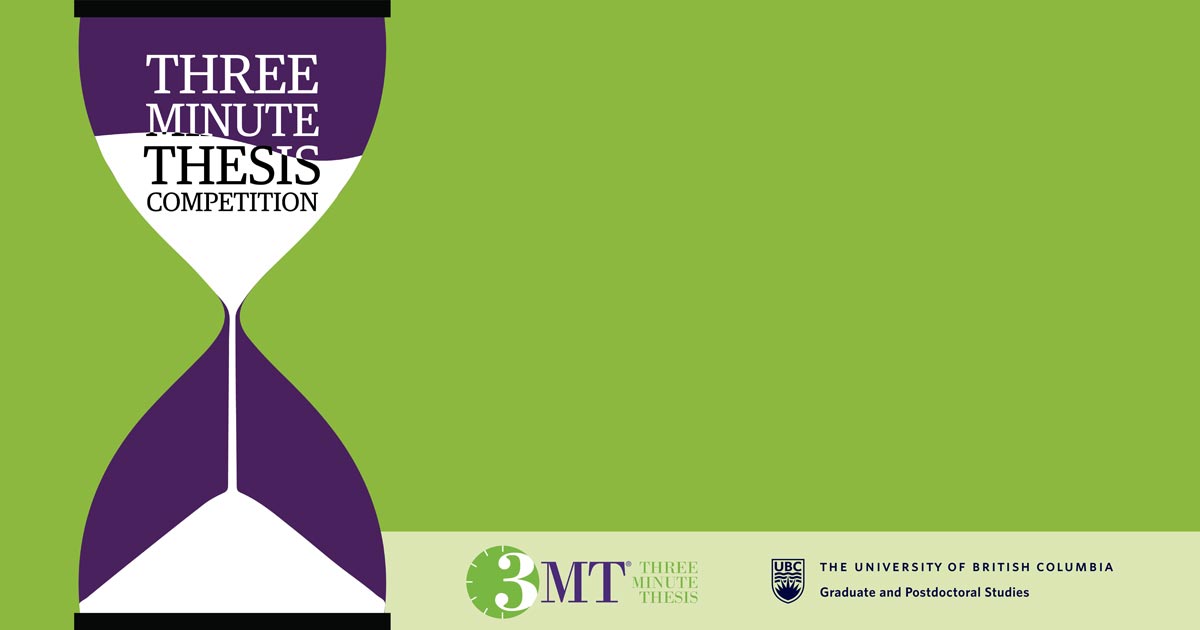 Three Minute Thesis Competition
The Three Minute Thesis (3MT) is an academic competition that assists current graduate students with fostering effective presentation and communication skills. Participants have just three minutes to explain the breadth and significance of their research project to a non-specialist audience.

Join us for some engaging and inspiring presentations and let your graduate students know about the competition. Don't miss the semi-finals (March 13) and final (March 15)! All members of the public are welcome to attend. 
UBC Information & Opportunities
Coordenação de Aperfeiçoamento de Pessoal de Nível Superior has launched the CAPES/PrInt program, which will provide $350 million USD annually to support projects focused on research at Brazilian institutions. CAPES/PrInt will fund up to 40 projects this year. More info
Do you know graduate students or medical residents working in the broad area of health? Encourage them to apply to Friedman Award for Scholars in Health. Awards of up to $50,000 each are granted annually for six or more months of study. More info
UBC's Public Scholars Initiative will soon be accepting applications for its fourth year starting March 19. We invite students, faculty, and staff to join us on March 2 for the PSI information session.