Public Scholars Initiative Project Report Now Available
The report on the first two years of the pilot project Public Scholars Initiative is ready.
Developed and funded by UBC's Graduate & Postdoctoral Studies in 2015, the Public Scholars Initiative (PSI) is an innovative program supporting doctoral pathways that encourage purposeful social contribution, mutually beneficial forms of collaborative research with partners from diverse economic sectors, and broader career readiness for students.

Public Scholars Initiative Launches Its 3rd Year
UBC's groundbreaking Public Scholars Initiative has launched its third year with a new cohort of 36 doctoral students! The award-winning program continues to encourage and support doctoral students from all disciplines across UBC who wish to undertake impactful dissertation research and/or knowledge mobilization that engages partners from outside the academy or who hold diverse roles inside the academy. Recognized at the recent Reimagining the PhD Symposium 2017 as 'revolutionary', the PSI has received multiple awards for its promotion of excellence and exceptional service to students.

Putting all the pieces together
No matter which metaphor you choose – toolkit, puzzle or chessboard – funding doctoral students at UBC is often a complex undertaking. Here's an updated picture of graduate student funding support at the university, including new funding programs introduced over the past year, plus information on the minimum funding policy for doctoral students.

Postdoctoral Fellows Office
Though primarily known for our work with approx.10,000 graduate students at UBC, the Faculty of Graduate & Postdoctoral Studies alsosupports over 850 postdoctoral fellows. Professional growth and development of postdoctoral fellows at UBC falls under the Postdoctoral Fellows Office (PDFO). Founded in 2010, the PDFO provides support and advocacy for all UBC postdocs.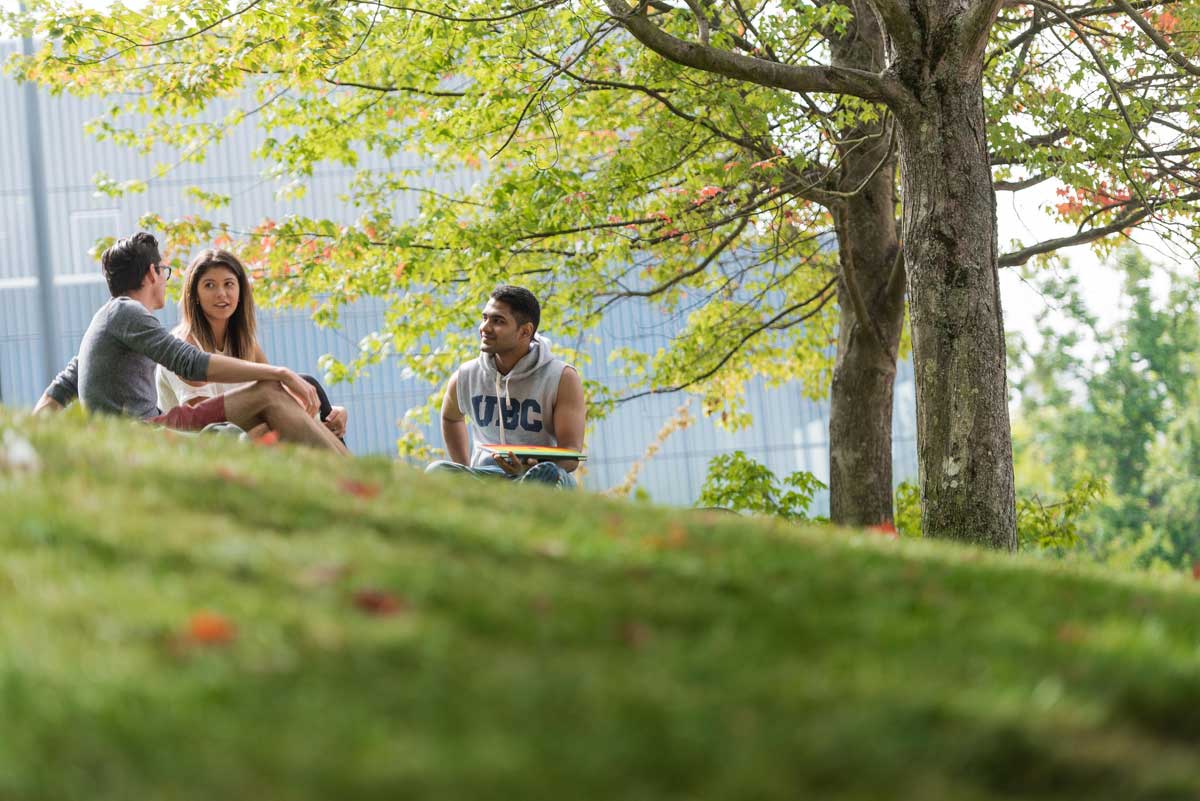 Feeling like a Fraud: Imposter Syndrome in Graduate School
In a new and unfamiliar environment, many graduate students experience feelings of imposter syndrome as they question whether or not they really belong in graduate school and if they're actually prepared for the challenges ahead. These feelings can impact graduate student wellbeing, as it can influence their sense of self, mood and relationships with others.
UBC Information & Opportunities
Do you do research in a CFI-funded research space lab or with CFI-funded equipment? Encourage your graduate students and postdocs to enter the CFI national Twitter contest to promote their work. More info
All UBC faculty and staff are invited to take the Workplace Experiences Survey on November 1 to 21, 2017. More info
Join us for Internationalization Learning Day 2017! We welcome all UBC faculty, staff, and graduate students to discover how UBC is creating and supporting exceptional, globally-relevant learning experiences, across disciplines. More info