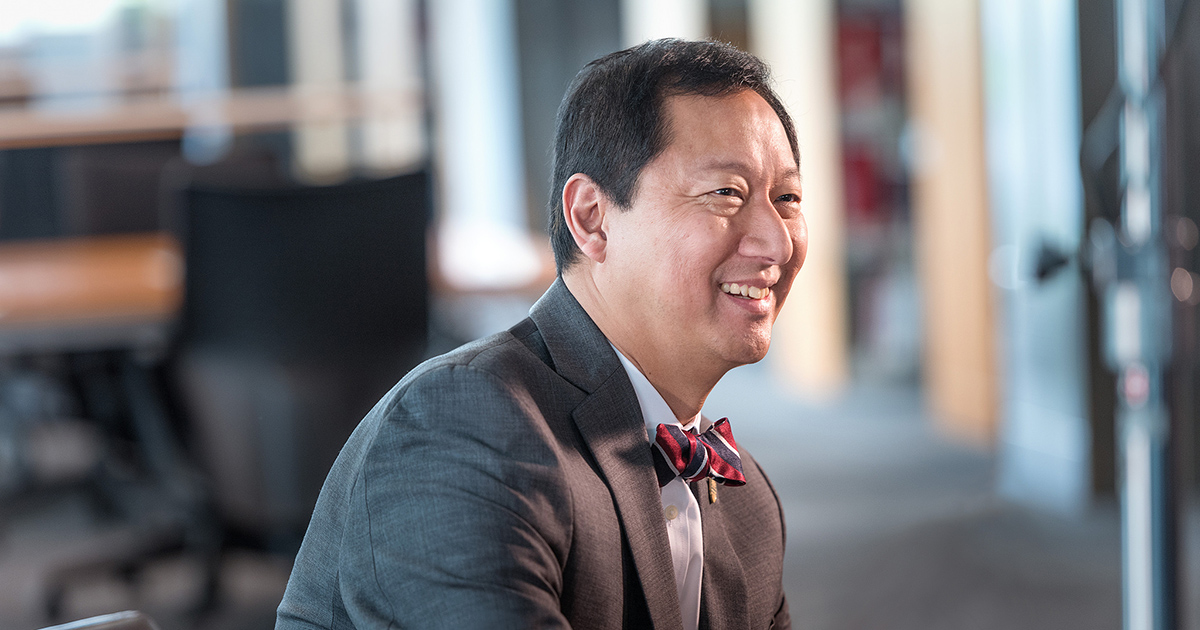 Last month I engaged in a stimulating Facebook Live conversation with Genevieve Cruz, Natalie Marshall and Nicholas McGregor, just three of the 10,000 graduate students here at UBC (you can watch the 30-minute event here).
The conversation, which was moderated by Faculty of Graduate and Postdoctoral Studies Communications Manager Melinda Johnston, was seen by more than 7,000 people on Facebook, many of whom took part in the conversation through questions and comments. We touched on a number of issues related to the graduate student experience at UBC, but in particular, we discussed the graduate student-supervisor relationship.
This relationship is, without doubt, the cornerstone of graduate education. At a world-class research university such as ours, research graduate students have the opportunity to develop as scholars through intellectual dialogue with mentors and peers, hands-on research opportunities, and interaction with the broader community. Under the mentorship of their supervisors and committees, they learn to create, transform, and share knowledge that has the potential to change the world.
Our graduate students are tremendously diverse. They range in age from their early 20s to their 60s. They come from a variety of backgrounds, abilities, identities and countries (almost one-third are international students). They bring us varied experiences, passions and academic goals, and UBC is richer for it. It is essential that we nurture the intellectual and personal growth of these students. As a university, we have stated commitments to excellence, integrity, equity, inclusion, fairness, and to the wellbeing of all of our graduate students.
Graduate supervisors are a key interface between these commitments and the lived experience of our students.
Our students are not only diverse in their backgrounds, but also in their professional goals and outcomes. About half of our doctoral students move into positions in higher education, renewing the next generation of professors, researchers, and administrators, while many others join the private or public sector in a range of professional positions. To better serve our students as they draw on their UBC experience to make unique contributions to society, we are re-imagining the PhD with projects such as the Public Scholars Initiative, the Killam Connection program, and disciplinary programs such as the English PhD co-op. For such innovations to be successful, they require the commitment of supervisors across campus.
Through a number of avenues, Graduate and Postdoctoral Studies works hand in hand with units across campus to improve the support and resources available to graduate supervisors, elevate the graduate student experience, and promote their success at UBC. I was so encouraged to see evidence of the supervision excellence of many of our faculty during the recent #UBC #GreatSupervisor Week, where students commented that their supervisors were honest, rigorous, authentic, inclusive, supportive, passionate, and particularly, "the kind of person I would aspire to grow up to be like."
As UBC works to continually renew and expand our culture of supervisory excellence, I would challenge each one of you to be the scholar—and the person—who makes a transformative difference in our students' development.
Professor Santa J. Ono
President and Vice-Chancellor