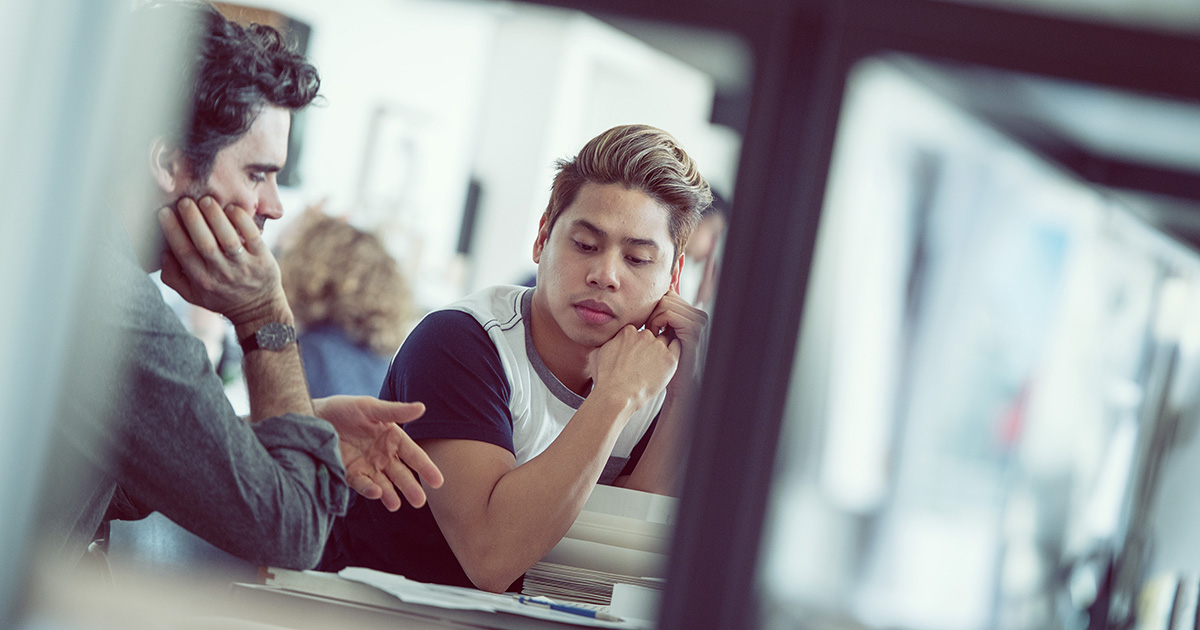 Graduate students consistently say they want more meaningful contact with their supervisors. And, as supervisors, working with students is at the heart of our academic role – their energy and fresh perspectives continually improve our own scholarship. As we start a new year, there's no better time to review our supervision practice. For inspiration, some faculty members across campus – from newer to more seasoned supervisors – have shared their supervision goals and resolutions.
A focus on students
I will listen more thoughtfully and carefully as I seek to hear with the ear in heart.
Carl Leggo, Education.
A focus on the teaching and learning process
I will consistently give my graduate students positive feedback about their efforts when discussing their funding applications/proposals/analysis/thesis or dissertation writing.
Wendy Hall, Nursing
A focus on academic progress
I recognize that not all students will need the same level of direction; I will provide more or less direction to individual students, realizing that this will change over the course of a degree.
Bill Sheel, Kinesiology
A focus on modeling and reflection
I have become more mindful of making things explicit and explaining the reasons behind my actions to my graduate students. For example, when we had a project with an industrial partner and required various communications, I explained how and why I communicated to our partners in the manner I did to my students afterwards.  I try to take more time to ensure that students understand the reasons behind my professional conduct.
Naoko Ellis, Chemical and Biological Engineering
A focus on communication
I often ask my students to send a summarizing email once a week, especially if they work for me as a GRA and I supervise them.  Otherwise I find we both waste time emailing each other back and forth all week. I also try to meet face to face for quick one-hour meetings where we have a blended discussion related to GRA work and graduate work. I think for people starting out like me, learning to manage time is very challenging, and it's something we need to model for our students. 
Laura Nimmon, Faculty of Medicine
A focus on community
I resolve to create occasions early in the school year where my new students and my continuing students have chances to meet and share goals and interests.
Sharalyn Orbaugh, Asian Studies
I have become more aware of the notion of a public scholarship and its value to grad students and society. I am still learning about what that may look like in my own discipline, but now tend to ask more questions to graduate students in making them aware of what their work and degree may mean in a broader context.
Naoko Ellis, Chemical and Biological Engineering
Principles of Supervision
Graduate supervision is a form of pedagogy that has not had the level of focus that other forms, such as classroom teaching, have had.  G+PS has convened a Graduate Supervision Leadership Group to work towards greater awareness and reflection on this form of teaching and learning, starting with the development of scholarship-informed guidelines.  These are some guiding thoughts from the draft document:
Learning to be a scholar at the graduate level is a process of interactive, reciprocal, intellectual, and ethical dialogue. 
It is a process that involves engagement with a community or communities of scholars to support the development of professional judgment and learning to create, transform, and share knowledge.
There will necessarily be variations within and across institutional and disciplinary boundaries, which are constantly evolving and shifting. 
Ideally, the process of becoming a scholar should engender lifelong learning and include various forms of commitment to the public good.
For more information and resources for graduate supervisors, visit: www.grad.ubc.ca/faculty-staff/information-supervisors
Happy New Year of Supervision!