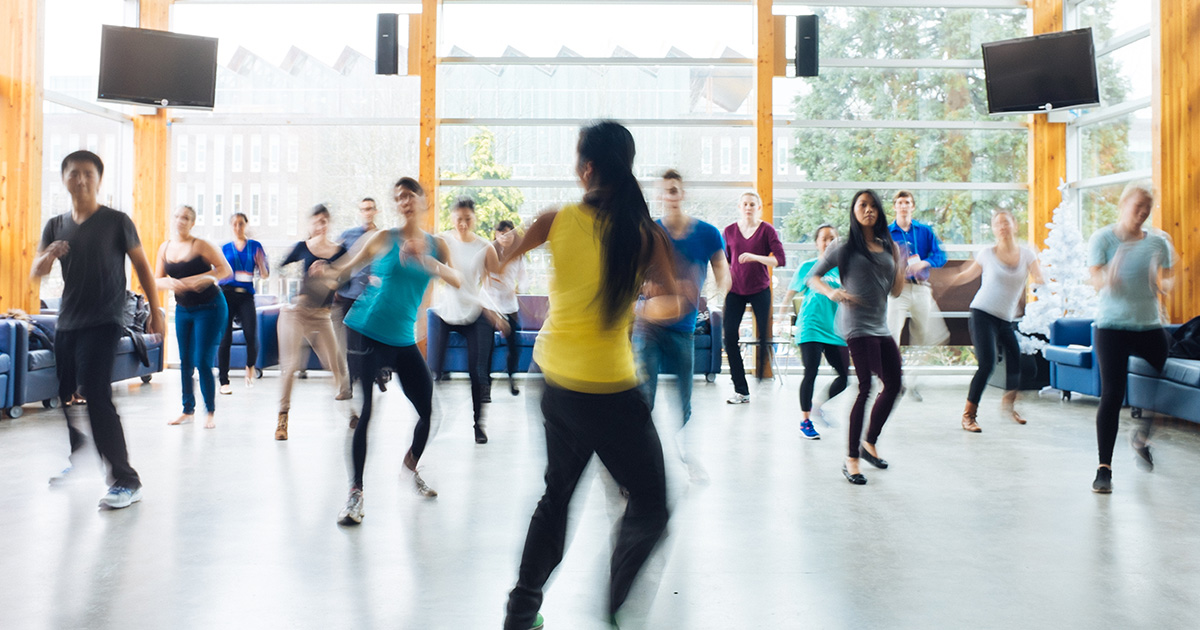 As February soon approaches, excitement on campus is building for the kick off to MoveUBC month!  MoveUBC is a university-wide campaign to increase physical activity and decrease sedentary behavior amongst students, staff, faculty and the UBC community.
In graduate school, it can be challenging to find time for regular physical activity. It's important to recognize that we can all move our bodies in a variety of ways, not only through sports or fitness. Standing more, dancing, walking, and other informal movement opportunities are great ways for all of us to build in physical activity.
Evidence shows that increasing physical activity can have many health benefits.  Encouraging graduate students to move more and sit less can improve their physical and mental health, create a greater sense of social well-being, and reduce the risk of many preventable diseases such as cardiovascular disease, cancer, diabetes and mental illness. 
We know that well-being is essential to achieving our full potential in teaching, learning, research, and engagement, and to creating happier, healthier, more equitable, and more sustainable communities at UBC and beyond. People who are well are more productive, are more able to engage in deeper learning, are more likely to be retained, have a stronger sense of community, and are more likely to recommend UBC to others.
Throughout February, a team of students—the Squat Squad—will visit classes, meetings, or labs to run 5-10 minute activity breaks. Are you interested in hosting a surprise Squat Squad visit? If you are, please email Suzanne Jolly, physical activity manager at suzanne.jolly@ubc.ca.
In February and throughout the year, encourage your graduate students to move more, sit less, and take advantage of UBC's recreational opportunities, including:
Learn more
Learn more and get involved with MoveUBC: www.move.ubc.ca 
If you have concerns about any graduate student, support is available. Learn more about how supervisors can help and support their students in crisis.