Welcome to Advance, the Graduate and Postdoctoral Studies Newsletter for Faculty
This newsletter is dedicated to you, the faculty members who help provide our graduate students and postdocs with the best possible experience at UBC. We know you are extremely busy. Our aim is help you by highlighting key information, initiatives, and broader trends in graduate and postdoctoral affairs within the G+PS office, UBC, and academia at large.
 
In this edition, we're informing you of a few strategic initiatives to better support and enhance graduate and postdoctoral education. We encourage feedback and suggestions for further work and topics of interest.
 
In this issue:
Tracking PhD alumni career outcomes
UBC Public Scholars Initiative
Alumni Profiles
Meet Associate Dean Dr. Janice Eng
New Supervisor Search Tool
Updates on Graduate Education at G+PS, UBC and Beyond
Graduate Education in the News
Upcoming Conferences

What comes after the PhD?
What do PhDs do after graduation? What are their career paths? Where in the world do they live?
These are important questions for our students, our programs, and for broader conversations about the role of graduate education in a rapidly changing world. Over the past few months, G+PS has conducted a survey to find out more about our graduates' career paths.
We surveyed around 3,800 PhD graduates who received their degrees between 2005 and 2013 to discover what they are doing now. About half the group responded to our survey request, and we conducted online research to discover the job titles of a further 1,900. In the end, we have data for 3,481 PhD graduates.
We are still crunching the numbers on this survey data. In the new year, we will be launching a website that will allow you to examine the data, as well as a report with our preliminary findings.
Stay tuned for more details.

Public Scholars Initiative Launches 2nd Year
With its new cohort of doctoral students, UBC's award-winning program continues to encourage a "reimagining" of the PhD by supporting collaborations with those outside academia and innovative scholarship oriented to the public good.

Alumni Profiles
Where do our alumni live? What do they do? What are their tips for new students?
Our PhD tracking project captures quantitative data. Through our alumni profiles, alumni tell their own stories, in their own words.

Spotlight on: Associate Dean Janice Eng
Learn more about Associate Dean Janice Eng, who oversees graduate student funding for G+PS, and is a professor in the Department of Physical Therapy and holds a Canada research chair in neurological rehabilitation.
"Faculty are at the front-line when it comes to experience with graduate students and post-docs. Do tell us what works and what does not work when it comes to G+PS processes and programs," she says.
G+PS Supervisor Search from UBC on Vimeo.
Announcing: Supervisor Search!
Now, on the G+PS website, prospective students and postdoctoral fellows can search for supervisors looking for students or postdoctoral fellows in their research area. Faculty can update their profiles and indicate whether they are looking for students or postdoctoral fellows, funding available, and research focus. This tool will make it easy to connect students / postdoctoral fellows and supervisors across the university.
Update your supervisor profile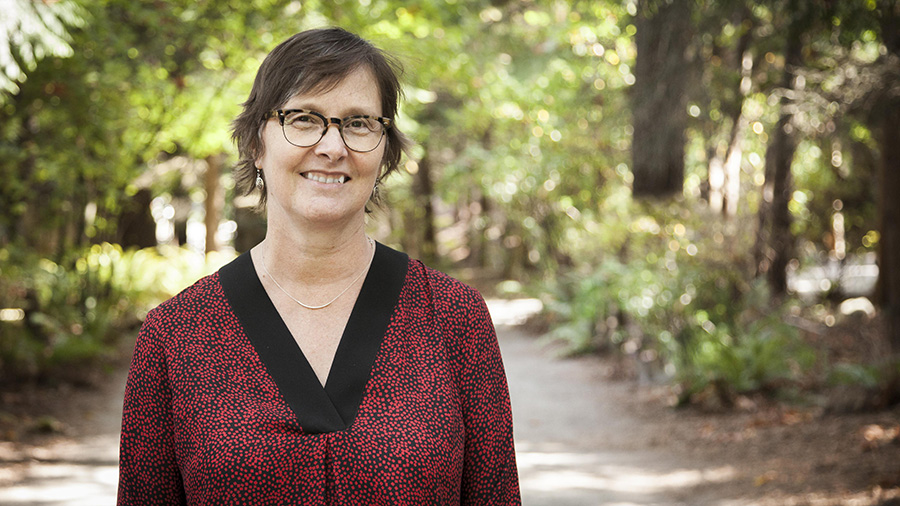 Updates on Graduate Education at G+PS, UBC, and Beyond
Here is a roundup of our higher education initatives over the past year.

Read more >
Graduate and Postdoctoral Education in the News
Alternatives to professorships in academia
Working with a student who loves academia but doesn't want to be a professor? This article features non-faculty career paths in academia.
Are PhD Students Irrational?
This article examines whether the choice to pursue a PhD can be considered "rational" in light of today's PhD employment outcomes.
Grants Seek to Foster a Culture Change in Humanities Graduate Education
This article examines the National Endowment for the Humanities' challenge grants, which are helping humanities departments rethink how they prepare doctoral students for career paths outside higher education.
Scholars Talk Writing: Steven Pinker
Steven Pinker thinks that academic writing stinks. In this article, he suggests ways to fix it.
Five Lessons On Rethinking the PhD
The annual conference of the Canadian Association for Graduate Studies (CAGS) discussed the future of the PhD. Here are some takeaways.
Taking the Doctorate in New Directions
University Affairs Jan 2016 article highlighting UBC's Public Scholars Initiative.
Upcoming Conferences
2016 Council of Graduate Schools 56th Annual Meeting:  Washington, DC, Omni Shoreham Hotel, December 7-10
Explore important issues in graduate education, and enjoy a unique forum to meet leaders in your field and exchange ideas and information.
 
Subscribe to Advance