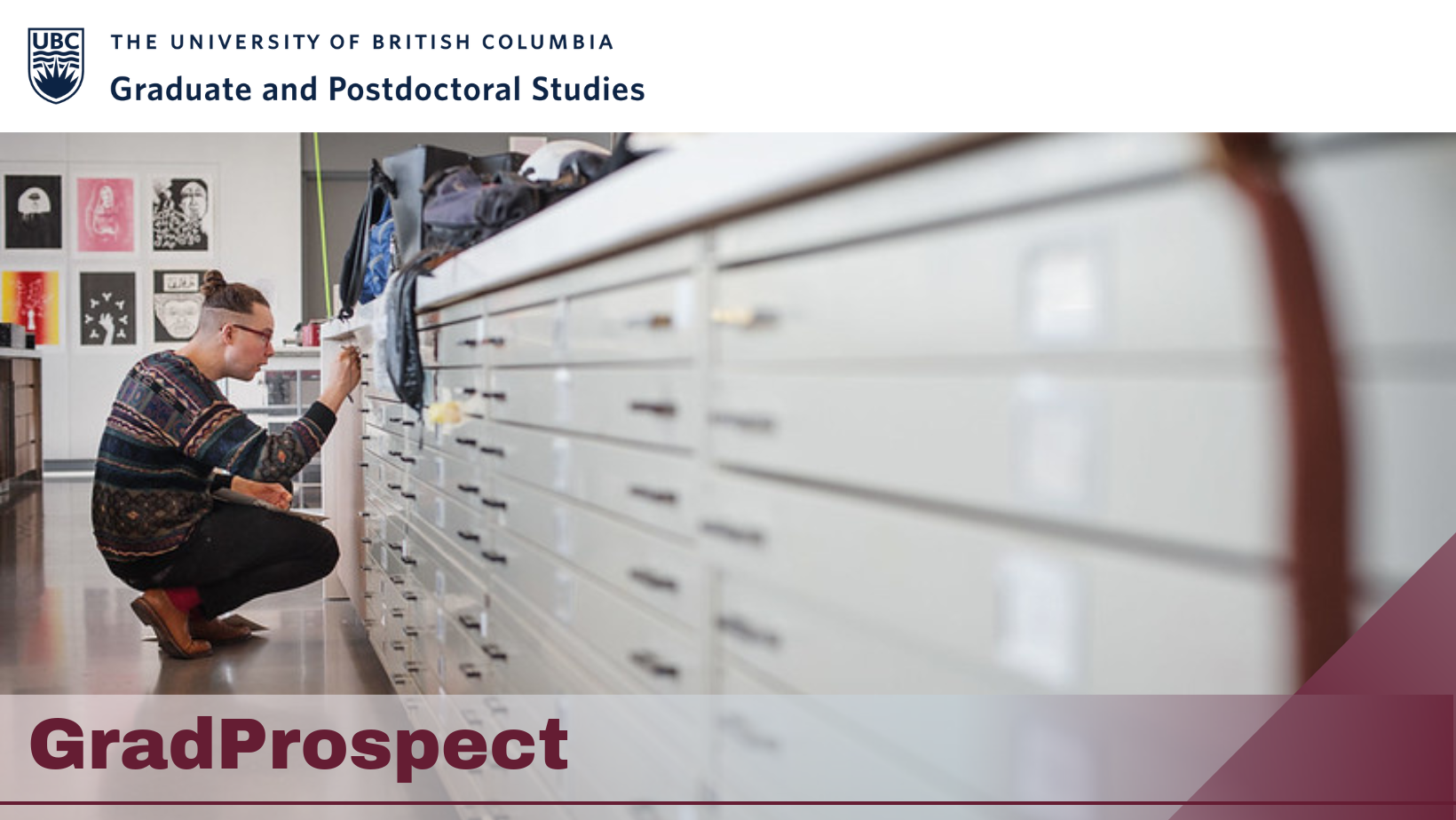 Welcome to the October issue of GradProspect, the newsletter for prospective students on UBC's graduate programs. With application season well underway, we look at how best to ask for letters of reference. We'll also hear from our Graduate Student Ambassadors on what has helped them to be successful in grad school. Be sure to read the latest news from around campus and don't forget to sign up to our upcoming online info sessions!
How to obtain strong letters of reference
Recommendation letters are an integral part of every graduate school application. At UBC we require at least three letters of reference. Strong recommendation letters can really make a difference to your application. To help, we've compiled some advice on ensuring your references are as strong as possible. Plus, we'll be covering references in several of our upcoming info sessions.
Read our top tips on requesting letters of reference and watch Dr. Jess McIver's advice on identifying and approaching referees below.
What is the best approach to identifying and approaching referees?
 
We're here to help – upcoming online info sessions
We have several applicant advice sessions in October where you can connect with current students, program staff and faculty online, and hear advice on making your application as strong as possible. Also this month we have sessions on graduate student housing and PhD funding. 
Applying to course-based and professional programs – October 12 at 5 pm
Grad school applications differ depending on the type of program. Hear from admissions experts on how to develop a strong application for course-based and professional programs. 
 
Graduate student in-residence housing – October 12 at 10 am and October 13 at 3pm
It's not too early to explore your options for accommodation, particularly if you are hoping to live on campus, in residence at UBC. Typically, about 1,300 graduate students live in residence at UBC. Learn about the UBC student residences available for graduate students, the application process, waitlist logistics, and more in this 1-hour webinar presented by UBC Student Housing and Community Services.
 
PhD funding opportunities – October 14 at 10 am
In this webinar Professor Julian Dierkes, Senior Associate Dean, Students will provide an overview of PhD and graduate school funding for research-based programs in Canada and at UBC.
 
Applying to research-based programs – October 19 at 11 am
In this webinar, we focus on applying to research-based programs and highlight the elements unique to a research-based program application. We'll be joined by Professor Alannah Hallas from UBC's Faculty of Science.
 
Finding and reaching out to prospective supervisors and referees – October 26 at 10 am
For many research-based graduate programs, you'll need to find and secure a supervisor before submitting your application. In this webinar we take a close look at how to search for a supervisor and once you have found them how to reach out. We'll also discuss how to identify and approach referees. 
 
Compelling statements of interest – October 26 at 5 pm
In this shorter 45-minute webinar, we take a closer look at the statement and provide advice on how to make yours as strong as possible.
Ask an ambassador 
Hear advice from successful applicants to UBC's graduate programs. This month our ambassadors talk about making the transition into graduate studies and provide some tips that have helped them be successful in their programs.
Equity, Diversity, and Inclusion at UBC Vancouver 
Hundreds commit to truth and reconciliation at UBC intergenerational march
September 30 was both Orange Shirt Day and the National Day for Truth and Reconciliation — a day of commemoration for residential school Survivors, intergenerational Survivors and those who didn't return home. It was also a day to learn about and reflect on the history and ongoing impacts of the Indian residential school system and other colonial policies in Canada.
Students, faculty, staff and their families held an intergenerational walk at UBC Vancouver to show their commitment to truth and reconciliation.
Watch the video report from Global News.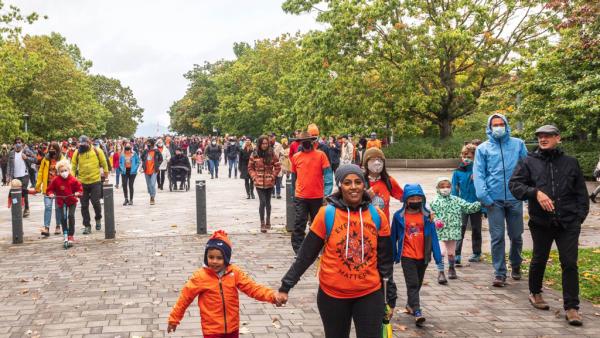 Latest graduate community news
This month we welcome UBC's new Interim President and Vice-Chancellor Dr Debroah Buszard. We hear about the $11.1 million in federal funding UBC has received for biotechnology projects and how a UBC professor is bringing Indigenous ways of knowing into mental health supports. Read more. 

Faculty of Pharmaceutical Sciences Info Session
November 4 at 10 am
Are you ready to combine your scientific background and research skills to make a positive impact on society? Then join us to find out more about becoming a graduate research trainee at UBC Pharmaceutical Sciences. Regardless of your career choice (e.g., industry, business, government, academia, etc.,), our graduate programs (PhD & MSc) offer the right opportunities for you to develop the knowledge and skills that will prepare you for your career path. Join us for an information session where you'll hear from our current students about their journey to grad school. There will also be a session led by the Chair of our Graduate Admissions Committee on how to develop a strong application for admission to our MSc or PhD program. Sign up. 
Seven new building projects transforming UBC
UBC continues to make significant investments in its buildings and facilities, showing its commitment to supporting a growing student population and ensuring key initiatives and research projects are successful. In this recent article in UBC's alumni magazine, you can read about seven new buildings which are creating a buzz!  Read more. 
Follow our step-by-step approach to applying
If you are applying to graduate school at UBC, be sure to familiarize yourself with the process. Our website is packed with useful application information. A great place to start is our Application & Admission page, where you will find key steps to take before and during your application. Also, be sure to download our Application Guide, which is packed with useful advice on putting together a grad school application.