Welcome to May's issue of GradProspect, the newsletter for prospective students on UBC's graduate programs. 
This month we celebrate two UBC grad students who have been selected as SSHRC Storytellers finalists. We hear from Dr Jess McIver on why she decided to go to grad school. Plus we highlight some of our current grad students, hear about EDI initiatives and get the latest news from across UBC.
Two UBC graduate students selected as SSHRC Storytellers finalists 


The Social Sciences and Humanities Research Council of Canada (SSHRC) has announced the Top 25 finalists in its 2022 Storytellers Challenge, and two UBC students received top honours. UBC graduate students Lois Evans (PhD candidate, School of Information) and Niki Oveisi (PhD student, Pharmaceutical Sciences) were selected as finalists.
This annual competition is a great example of one of the many funding opportunities open to graduate students at UBC. The Storytellers competition challenges postsecondary students across the country to inspire audiences with a research story—in up to three minutes or 300 words—of how SSHRC-funded research is making a difference in the lives of Canadians.
Be inspired by Niki and Lois's videos below. What could your research story be?
Niki Oveisi – Following lifelong health outcomes of adolescent and young adult cancer patients
Lois Evans – Digital Climate Change
Faculty advice
This month we hear from Dr. Jess McIver on what made her decide to go to grad school. Dr. McIver was the first in her family to do a PhD, here she reflects on the important role her mentors played in the decision
Equity, Diversity, and Inclusion at UBC Vancouver 
Whether you're a graduate student from an equity-deserving group or an ally advocating for equity and inclusion, we are here to support you.
The Faculty of Graduate & Postdoctoral Studies office is engaged in discussion and actively working on initiatives related to UBC graduate students identifying as belonging to marginalized and/or underrepresented groups. Read more about what's happening in the Faculty of Graduate & Postdoctoral Studies and across UBC on our new webpage. 

 
Latest graduate community news
This month we hear about the launch of UBC's Anti-Racism and Inclusive Excellence Task Force report. Learn about a new climate anxiety toolkit that has been developed by UBC grad student Natania Abebe. As well as hearing about how UBC has once again been ranked as a global leader in sustainability efforts in the 2022 Times Higher Education Impact ranking. Read more. 
Research projects, programs, and supervisors recruiting students 
Visit our research projects page to review open research projects and faculty recruiting students. Below is a selection of open research positions at the MSc and PhD levels. 
Meet our graduate students 
Hearing the stories and experiences of graduate students and alumni can provide great insight and help with decisions around whether to study at the graduate level and what that could look like for you. On our website, you'll find hundreds of student and alumni stories.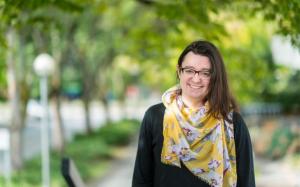 Doctor of Philosophy in Library, Archival and Information Studies (PhD)
"When I returned to graduate school in search of an alternative career, my studies allowed me to finally begin connecting my lived experiences and intersections with the way that the world around me operated." 

Robin Newhouse (Vancouver, Canada)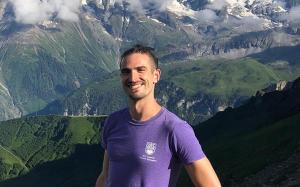 Doctor of Philosophy in Physics (PhD)
"Once I decided I wanted to pursue graduate studies I knew that the UBC group was very strong and a great fit for me. I also already had experienced how wonderful it is to live in Vancouver."  

Archita Borah (Guwahati, India)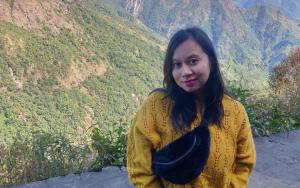 Master of Applied Science in Civil Engineering (MASc)
"UBC offered me a perfect combination of a supportive advisor, state-of-the-art laboratories, a stimulating research environment, and a vibrant cohort of researchers to learn and share my ideas with."  

We've recently launched the UBC Graduate and Postdoctoral Studies LinkedIn page. This page will be a little different from our other social channels as it will be more focused on prospective students with a spotlight on career outcomes and progression. We'll be sharing applicant advice, alumni stories, program opportunities, research project opportunities and inspiration for prospective grad students like you. Follow us.
Follow our step-by-step approach to applying
If you are applying to graduate school at UBC, be sure to familiarize yourself with the process. Our website is packed with useful application information. A great place to start is our Application & Admission page, where you will find key steps to take before and during your application. Also, be sure to download our Application Guide, which is packed with useful advice on putting together a grad school application.