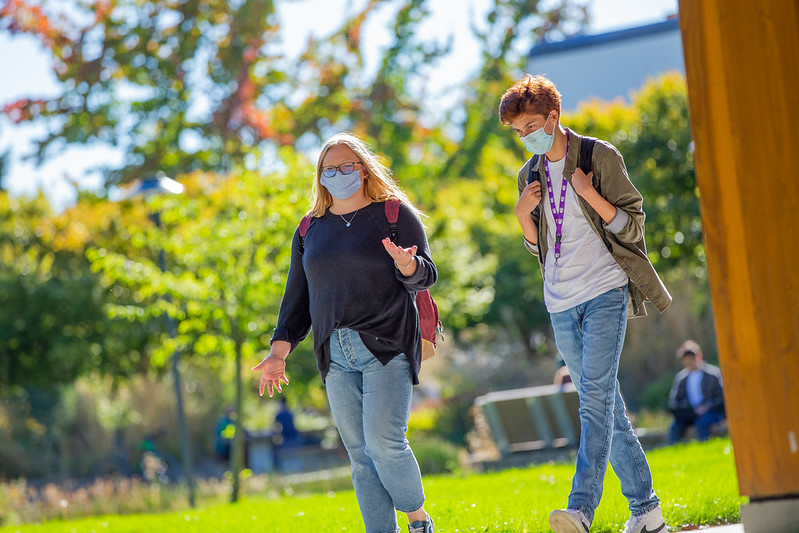 Welcome to March's issue of GradProspect, the newsletter for prospective students on UBC's graduate programs. This month we highlight some of the programs, projects and supervisors who are actively looking for students. We hear from our Graduate Student Ambassors on creating and cultivating that all-important supervisor relationship, and take a stroll along Main Mall. 
Increased on campus activity for 2021/22 Winter session
UBC President and Vice-Chancellor Santa Ono has confirmed that UBC is planning for a return to on-campus activity for Winter Session, Term 1, in September. This decision is based on current immunization timelines and vaccine approvals, as well as ensuring that strong and effective safety plans are in place.
We recognize that COVID-19 is top of mind for many of our applicants. Please stay up to date by checking our COVID-19 FAQ and our section for prospective students and applicants.
Open applications and opportunities
Some of our graduate programs are still accepting applications for a September 2021 start. Check application deadlines by program in the Application Deadlines section of our Application & Admission page.
Research projects and supervisors recruiting students
Visit our research projects page to review open research projects and faculty recruiting students. Below is a selection of open research positions at the MSc and PhD level.
Ask an ambassador
This month our ambassadors provide some advice and insight on creating that all-important relationship with your supervisor.  
PhD Funding 
UBC Vancouver's guaranteed minimum funding for PhD students is increasing from $18,000 to 22,000 as of September 2021. Average funding for many PhD programs is actually much higher. We recently added financial support data for most Vancouver PhD programs to our website. Visit the degree program listing, select a PhD program and scroll to the "Tuition & Finance" section to see a detailed breakdown of costs and financial support, including average funding information.
Meet our graduate students
Hearing the stories and experiences of graduate students and alumni can provide great insight and help with decisions around whether to study at the graduate level and what that could look like for you. On our website you'll find hundreds of student and alumni stories. During February's Black History Month we spotlighted the stories and achievements of our Black graduate students and alumni. See two of these spotlights below and read more on our Black History Month page. 
Adrianna Spyker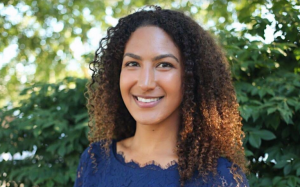 Master of Public Policy and Global Affairs (MPPGA)

When Adrianna began her undergraduate degree, she had her heart set on being a medical professional. Then she went to Ecuador as part of her program and the focus of her study changed. 
Najah Adreak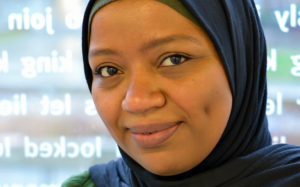 Master of Science in Surgery (MSc)
When Najah Adreak decided to pursue a Master of Science in Surgery at UBC, she already had been trained in cardiothoracic surgery in Tripoli's largest tertiary center, the Tripoli Medical Center, in Libya.
Campus Highlight – Main Mall
As the name suggests, Main Mall is the main thoroughfare through UBC's Vancouver campus. Walking north along this pedestrianized tree lined boulevard you'll pass some of UBC's most wonderful gems, such as the Beaty Biodiversity Museum, the amazing Earth Sciences Building, the Sauder School of Business, the Koerner Library, and the Morris and Helen Belkin Art Gallery before arriving at the Rose Garden. UBC's Rose Garden is a popular meeting spot on campus, with stunning ocean and mountain views, and more than a dozen types of roses blooming abundantly between June and September. The garden is the perfect place to snap a selfie or enjoy a picnic lunch.

Below – pictures of UBC's Main Mall and the Rose Garden.