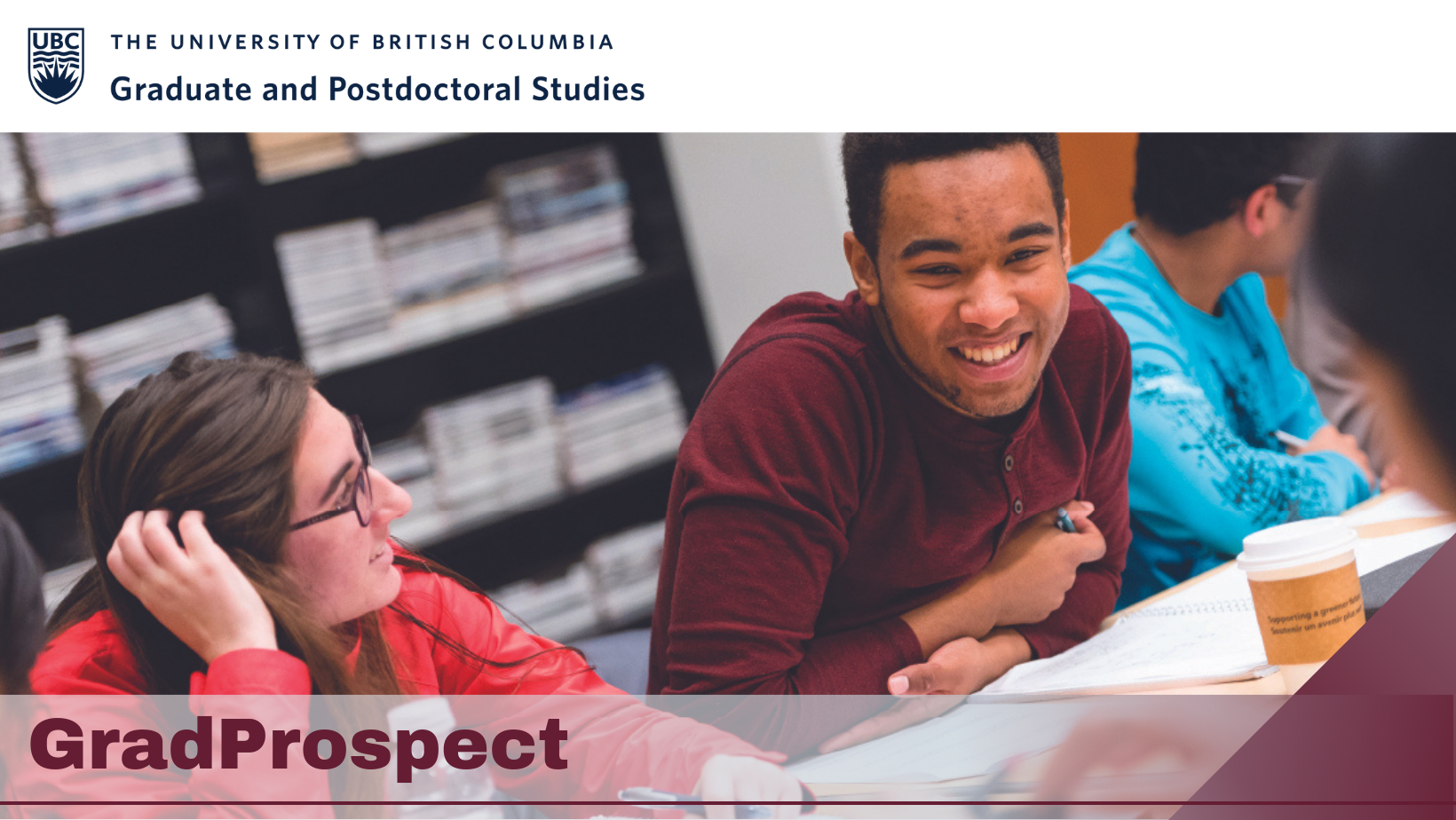 Welcome to June's issue of GradProspect, the newsletter for prospective students on UBC's graduate programs. 
This month we encourage you to explore our more than 300 graduate programs. If you're thinking about studying at the graduate level in 2023, now is the time to prepare. This month we also hear from our Ambassadors about the differences between undergraduate and graduate study, and we invite you to connect with us at one of our June Virtual Office Hours sessions. Plus, we bring you news from across UBC and more.
Explore our graduate programs and follow your passions 
We understand that deciding on a graduate school and program of study is a big decision. It's important to take the time to research and understand which path is right for you. Our website is packed with useful information on our programs and faculties. A great place to start is to read an overview of our 12 Faculties and more than 300 programs. You can search through all of our graduate degree programs by Faculty, degree level, mode of delivery, and type. i.e. research or course-based programs. Explore our graduate programs. 
Ask an ambassador - moving up to the graduate level 
If you are thinking about applying to graduate school, you're very likely thinking about how it might differ from your undergraduate experience. We caught up with some of our Graduate Student Ambassadors to hear about some of the differences they've observed.
Equity, Diversity, and Inclusion at UBC Vancouver
12 prospective grad students get ready to launch!

12 students have been selected for in-person participation in UBC's Physics and Astronomy Launchpad program. These students will come to UBC Vancouver in June to participate in the program with many more students joining online from around the globe. The Launchpad program supports students from equity-seeking groups who are interested in applying for research-oriented graduate programs in physics and astronomy in the future. The program gives participants the chance to experience life as a grad student and includes hands-on lab experience, mentorship from faculty and current grad students as well as a range of workshops on applying, being successful at grad school and more. Read more about the participants. 
UBC Ranked sixth for "Reducing Inequality" in THE Impact Ranking
UBC ranked sixth for Reducing Inequality – UN Sustainable Development Goal (SDG) 10 - in 2022 Times Higher Education (THE) Impact Ranking. The university placed 13th overall, out of more than 1,400 institutions. The annual ranking assesses institutional efforts to advance the United Nations SDGs related to environmental, social and economic well-being across the planet. Read more.
Latest graduate community news
This month we hear about how UBC grad student Sarah Kamal is investigating the inequities that communities face when dealing with wildfires. We also learn about how UBC researchers have discovered how women gig workers in Canada and the U.S often have to 'brush off' harassment. Plus, we hear about two UBC spin-off companies that have won $2 million in funding for their carbon removal technology. Read the latest news. 
We're here to help – upcoming Virtual Office Hours sessions
If you'd like to learn more about applying to grad school or have questions you can join us at one of our upcoming Virtual Office Hours sessions. In these sessions, we provide an overview of the application process and hear from current UBC grad students about what worked for them when they applied to UBC. 
Virtual office hours - Wednesday, June 15. 10am - 11am (PDT)
Virtual office hours - Wednesday, June 29. 10am - 11am (PDT)
Meet our graduate students 
Hearing the stories and experiences of graduate students and alumni can provide great insight and help with decisions around whether to study at the graduate level and what that could look like for you. On our website you'll find hundreds of student and alumni stories. 
Jessica Koski (Keweenaw Bay Indian Community, Anishinaabeg 1842 Ceded Territory, Baraga, Canada)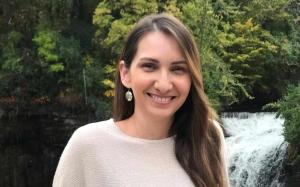 Doctor of Philosophy in Resources, Environment and Sustainability (PhD)
"During the time I was connecting the dots of my purpose and slowing down to listen to inner wisdom and signs, one by one things aligned and pointed to UBC."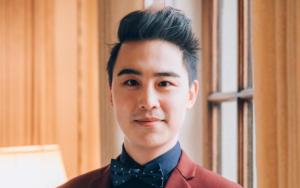 Doctor of Philosophy in Chemistry (PhD)
"As one of the best universities in the world, UBC has many world-leading faculties and researchers whom I can learn from and work with. UBC also provides great research facilities that are useful tools for my research."  
 
Kathryn Anderson (Calgary, Canada)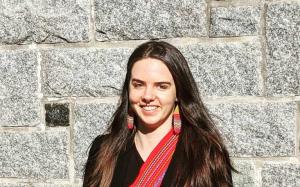 Master of Science in Kinesiology (MSc)
"My supervisor and her lab include the Indigenous Studies in Kinesiology program, which was extremely unique and matched my research goals exactly. I was also encouraged by the number of Indigenous students enrolled in the program, I knew I would be supported by peers and instructors."  
Follow our step-by-step approach to applying
If you are applying to graduate school at UBC, be sure to familiarize yourself with the process. Our website is packed with useful application information. A great place to start is our Application & Admission page, where you will find key steps to take before and during your application. Also, be sure to download our Application Guide, which is packed with useful advice on putting together a grad school application.