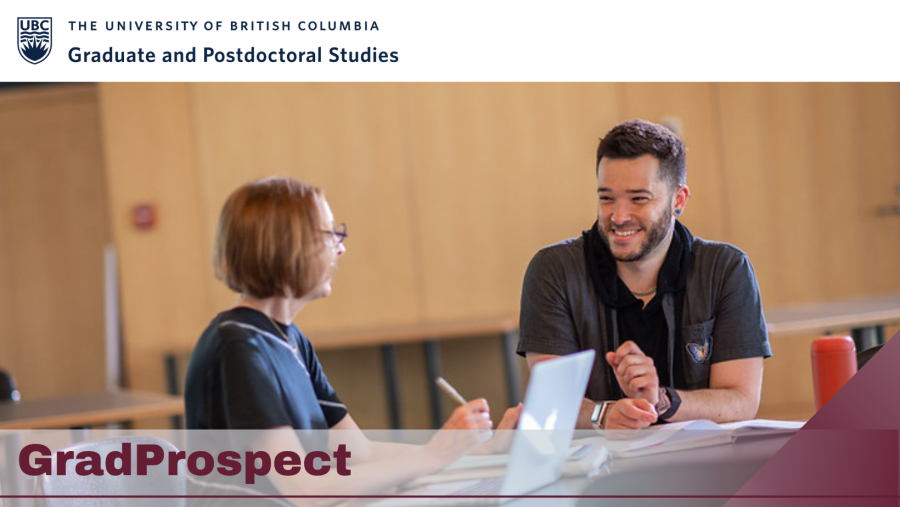 Happy New Year and welcome to the first 2023 issue of GradProspect, the newsletter for prospective students of UBC's graduate programs. This month, whether you are aiming to start grad school in 2023 or thinking further ahead, we have something for you!
We highlight how you can identify programs, research projects, and supervisors that are still recruiting for a 2023 start. Two of our faculty members provide some insightful application advice. Our Ambassadors talk about part-time jobs, and we catch up with the latest news from across UBC.
applications are still open for a September 2023 start
Many of our graduate programs are still accepting applications to start in September 2023. Check application deadlines by program in the Application Deadlines section of our Application & Admission page.
Research projects, programs, and supervisors recruiting students
Visit our research projects page to review open research projects and faculty recruiting students. Below is a selection of open research positions at the MSc and PhD levels.
Faculty advice 
This month we hear from Professors Michael Hunt and Hadi Dowlatabadi, who provide some general advice on approaching the grad school application. These videos are focused more on applying to research-based programs but provide great insight for anyone considering applying to grad school.
Upcoming program information sessions
We have a number of exciting sessions from programs and departments coming up. See some highlights below and check out the full list on our info-sessions page. 
MEd programs in Education Studies - January 10. 4:30 to 5:45 PM
This online information session is for educational professionals seeking to continue their studies through our MEd programs, beginning in September 2023. This a great opportunity to learn about programs, the application process and meet faculty, staff and students.
Master's programs in Forestry
Through January and February, the Faculty of Forestry will host a series of sessions promoting several of their Master's programs including the Master of Urban Forestry and the Master of International Forestry. See the full list of sessions and register below.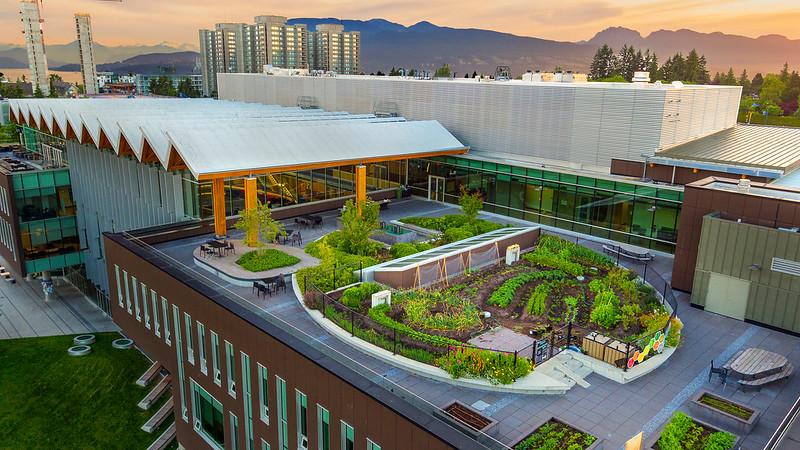 The Rooftop Garden at The Nest. Photo credit: Hover Collective / UBC Brand & Marketing.
Ask an ambassador — Working alongside your studies
Many graduate students work part-time to gain extra income and new experiences. This month our ambassadors talk about some of the jobs they've had during their studies.
Equity, Diversity, and Inclusion at UBC Vancouver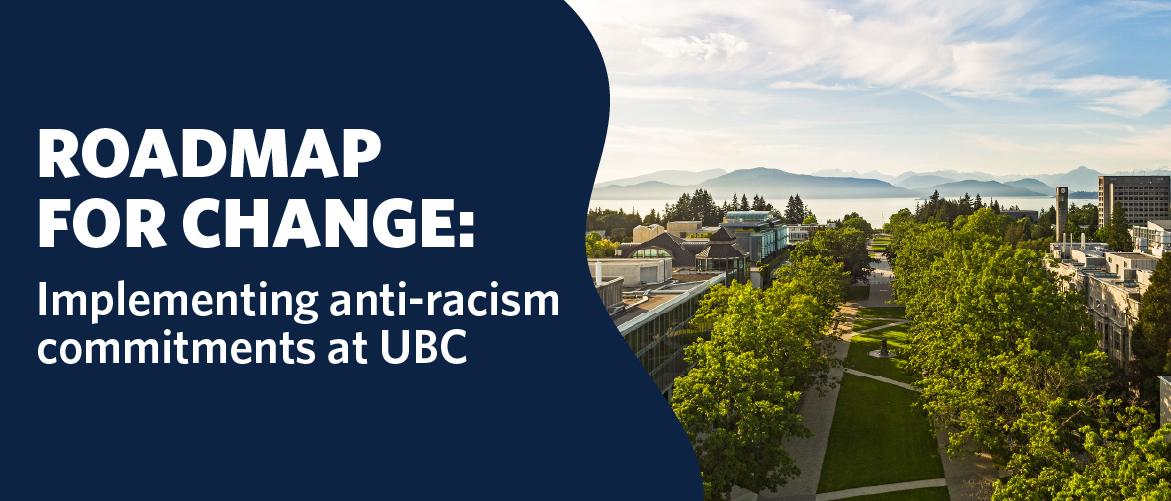 On January 25, students, faculty and staff from faculties and portfolios across UBC Okanagan and UBC Vancouver will meet in a virtual forum to recognize the work of the Anti-Racism and Inclusive Excellence Task Force (ARIE TF), learn about key recommendations from their final report and find out about the next steps for implementation of UBC's equity and anti-racism commitments.
v class="responsive-video">
In April 2022, the ARIE TF released 54 recommendations aimed at addressing the many forms of systemic racism at UBC. Now, as we enter 2023, executive sponsors will reaffirm UBC's commitment to anti-racism and inclusive excellence, task force leaders will highlight key priorities, and discuss the next steps for action and accountability. Read more.
Latest graduate community news
This month we look at some of the exciting research happening at UBC, including how UBC scientists have identified an infection-halting compound that shows early promise at halting infections from a range of coronaviruses. As well as how UBC engineers are working to save whales from drowning in noise and how historical linguistics could give you a faster way of learning a new language. Read more.