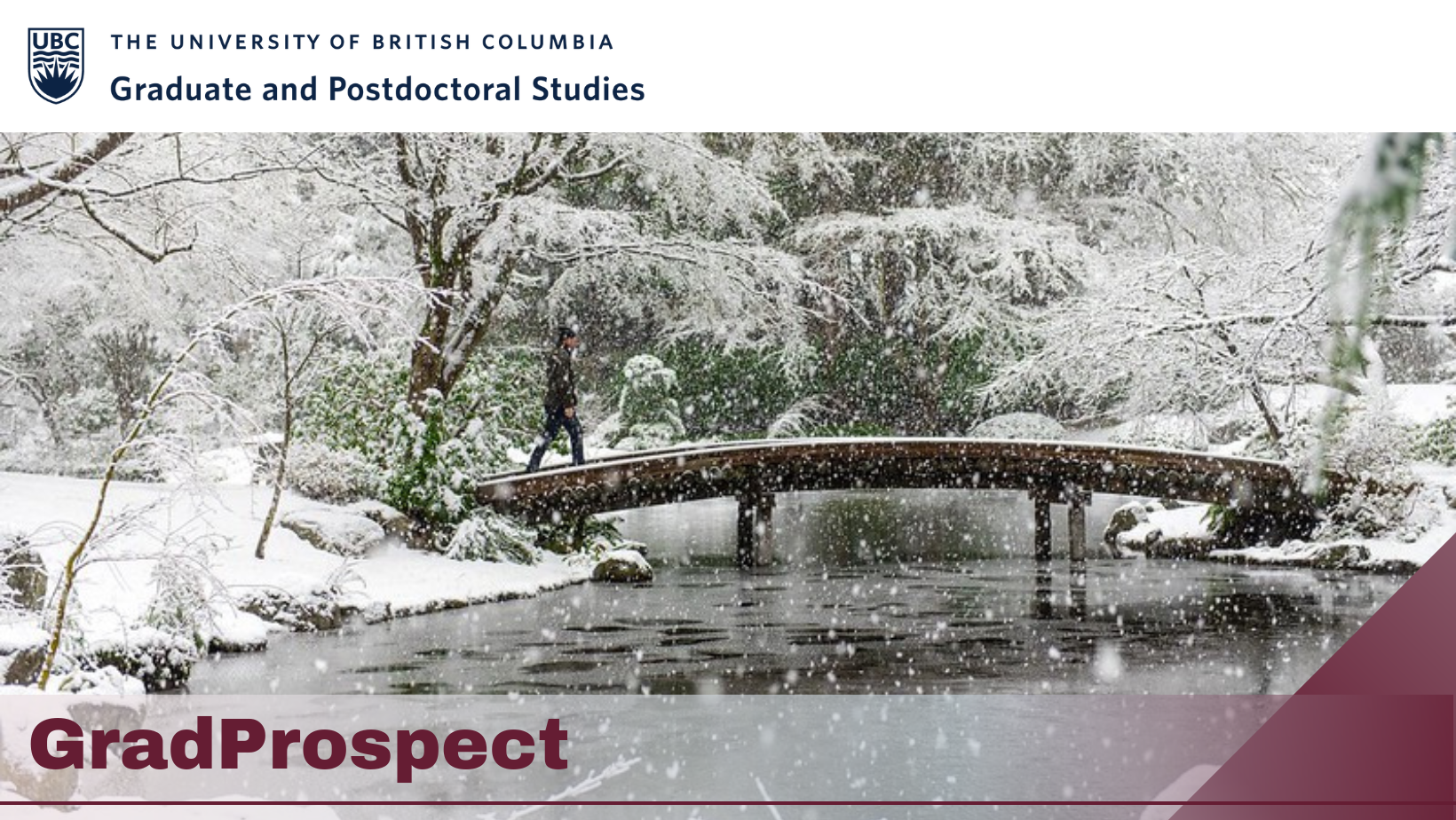 In the December issue of GradProspect, UBC's newsletter for prospective graduate students, we talk about application deadlines. We also get some advice from faculty on making the most of the graduate school experience, and our Ambassadors provide insight on finding a place to call home. Plus, we catch up on the latest news from across UBC.
Don't be late
A majority of our graduate programs have application deadlines in December and January, so be sure to check and meet your program's deadline. Graduate programs can also set other deadlines for references and transcripts to be received – these may be the same as the application deadline or provide slightly more time. The most important deadline is the application deadline, but be aware of other deadlines for your application to be considered. Check deadlines on the program page: find your program in degree program listings.
You can read more about deadlines including referee and transcript deadlines, on our application and admission page under "meet deadlines."
Faculty advice 
This month we hear from and Assistant Professor Jess McIver and Senior Associate Dean Michael Hunt on how to make the most of the grad school experience.
Join our Virtual Office Hours session – December 14 at 10 am.
Whether you are finalizing your application or just thinking about applying in the future this session will be useful to you. We'll be providing general admissions advice and answering your questions. Covering topics such as:
Overview of the online application and UBC's minimum requirements
English language and GRE/GMAT tests
Tips on writing a statement of interest
How to reach out to a supervisor
Advice on obtaining strong letters of reference
How admissions decisions are made
Please note this is a general session from the Faculty of Graduate and Postdoctoral Studies and is not program-specific.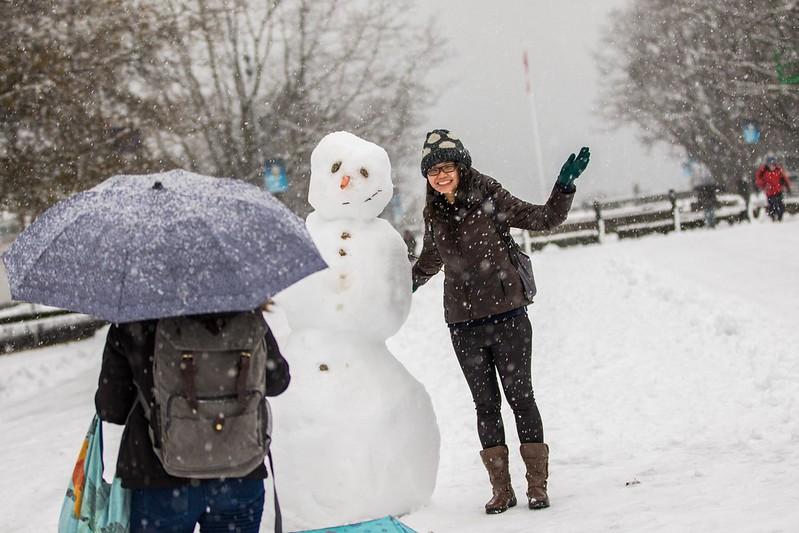 Ask an ambassador — Housing 
There is a lot to consider when deciding where to live during your graduate studies. Below our Ambassadors tell us what they looked for when finding a place to live in Vancouver.
UBC is located in one of the most livable cities in the world which affects living costs — a challenge that many major metropolitan centres face. We recommend planning ahead and creating a budget. A great place to begin your financial planning is our Cost of Living calculator. 
For on-campus housing be sure to check out our graduate student housing options. However, keep in mind that residence housing on-campus is in high demand; the key is to apply early. You can apply for on-campus housing before receiving an admissions offer.  UBC Housing also provides guidance on off-campus housing. UBC Housing also provides guidance on off-campus housing.
Latest graduate community news
This month we celebrate with eighteen doctoral students and postdoctoral fellows who received the prestigious Vanier and Banting Awards. We hear about a UBC grad student studying young adults who live with their parents and ask which eco-type are you? 
Equity, Diversity, and Inclusion at UBC Vancouver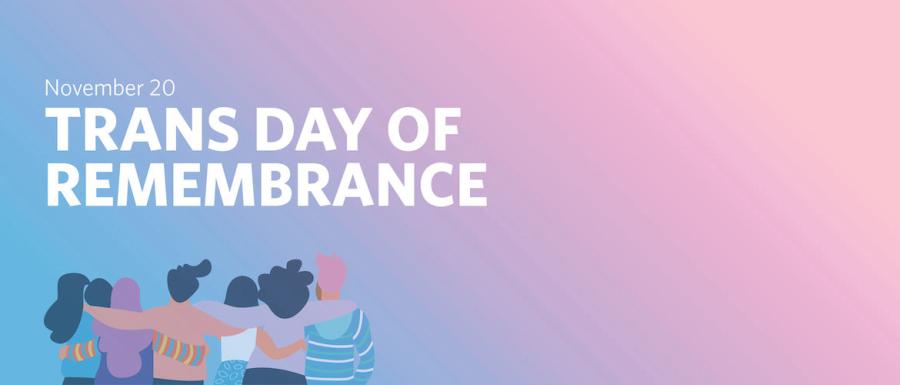 November 20th saw the Transgender Day of Remembrance honoured at UBC
The Trans Day of Remembrance honours those lost to violence, those who live through violence and transphobia, and recognizes the need to disrupt the violence and oppression that trans people continue to face.
A number of online and in-person events took place in November and UBC's Equity and Inclusion Office shared resources for Transgender Individuals and those who want to be an ally with Transgender People. 
Follow our step-by-step approach to applying
If you are applying to graduate school at UBC, be sure to familiarize yourself with the process. Our website is packed with useful application information. A great place to start is our Application & Admission page, where you will find key steps to take before and during your application. Also, be sure to download our Application Guide, which is packed with useful advice on putting together a grad school application.