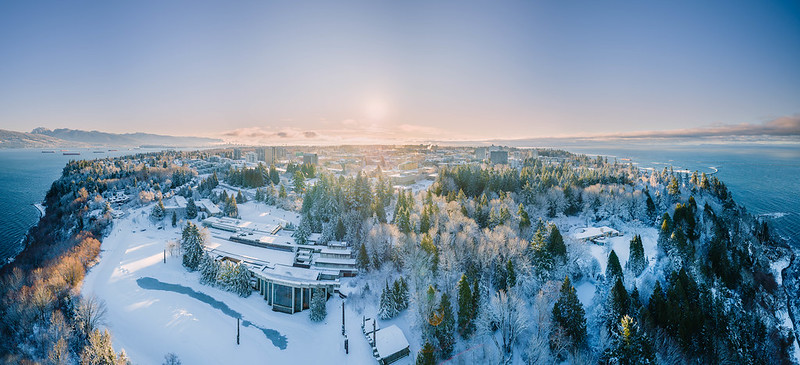 In the December issue of GradProspect, UBC's newsletter for prospective graduate students, we talk about application deadlines. We also get some advice from faculty on making the most of the graduate school experience, and our Ambassadors provide insight on finding a place to call home. Plus, we catch up on the latest news from across UBC and invite you to connect with us at one of our upcoming online sessions.
Don't be late! 
A majority of our graduate programs have application deadlines in December and January, so be sure to check and meet your program's deadline. Graduate programs can also set two other deadlines, which may be the same as the application deadline or provide slightly more time – these are the reference and transcript deadlines. The most important deadline is the application deadline. If you miss this deadline, your application is unlikely to be considered. Check deadlines on the program page: find your program in degree program listings.
You can read more about deadlines including referee and transcript deadlines, on our application and admission page, under "meet deadlines." 
Faculty advice videos
This month we hear from Assistant Professor Stefan Taubert and Assistant Professor Jess McIver on how to make the most of the grad school experience.
Ask an ambassador
There is a lot to consider when deciding where to live during your graduate studies. Our ambassadors tell us what they looked for when finding a place to live in Vancouver.  

For on-campus housing be sure to check out our graduate student housing options. UBC Housing also provides guidance on off-campus housing. 
Latest graduate community news
This December we celebrate the more than 1,400 Fall 2021 graduates. We hear about how a UBC post-doc entrepreneur's invention has won nearly $2M in prize money from the royals and Elon Musk. Plus, UBC researchers provide some useful tips on shaking up holiday gift-giving. Read more. 
Upcoming information sessions
We have some exciting sessions coming up from programs and departments across UBC, plus sessions with our Graduate Student Ambassadors. See some highlights below and the full list on our Info Sessions page. 
Q&A with Graduate Student Ambassadors – Thursday, December 9, 10 - 11 am
In this open session, the team will be answering any questions that you have on grad school at UBC, life in Vancouver, and the application process.
Master of Food and Resource Economics – Friday, December 10th, 10 - 11 am 
Join our Fall 2021 UBC MFRE Online Info Session to interact with faculty & alumni, learn more about admissions & funding opportunities, and participate in our Q&A session. Featuring Kat Jin, an alumni with a career in Environment working as an Economist for Pinna Sustainability. RSVP
Virtual Office Hours – Monday, December 13, 10 - 11 am
In this session, we'll provide advice on applying to grad school and answer your questions. Ask us anything about applying to grad school at UBC!
Masters of Health Leadership and Policy Online Information Session  – Monday, January 10th, 2022 8 - 9.30 am
The MHLP online information session is for health-care professionals looking to further their studies beginning in January 2023. The information session will take you through the admissions process, and share exclusive information on how to submit a strong application. RSVP
Master of Engineering Leadership Information Session  – Tuesday, January 11th, 8 - 9.30 am 
The MEL online information session is for technical professionals looking to further their studies beginning in January 2023. It will take you through the admissions process and share some exclusive information on how to submit a strong application. RSVP
Follow our step-by-step approach to application
If you are applying to graduate school at UBC, be sure to familiarize yourself with the process. Our website is packed with useful application information. A great place to start is our Application & Admission page, where you will find key steps to take before and during your application. Also, be sure to download our Application Guide, which is packed with useful advice on putting together a grad school application.